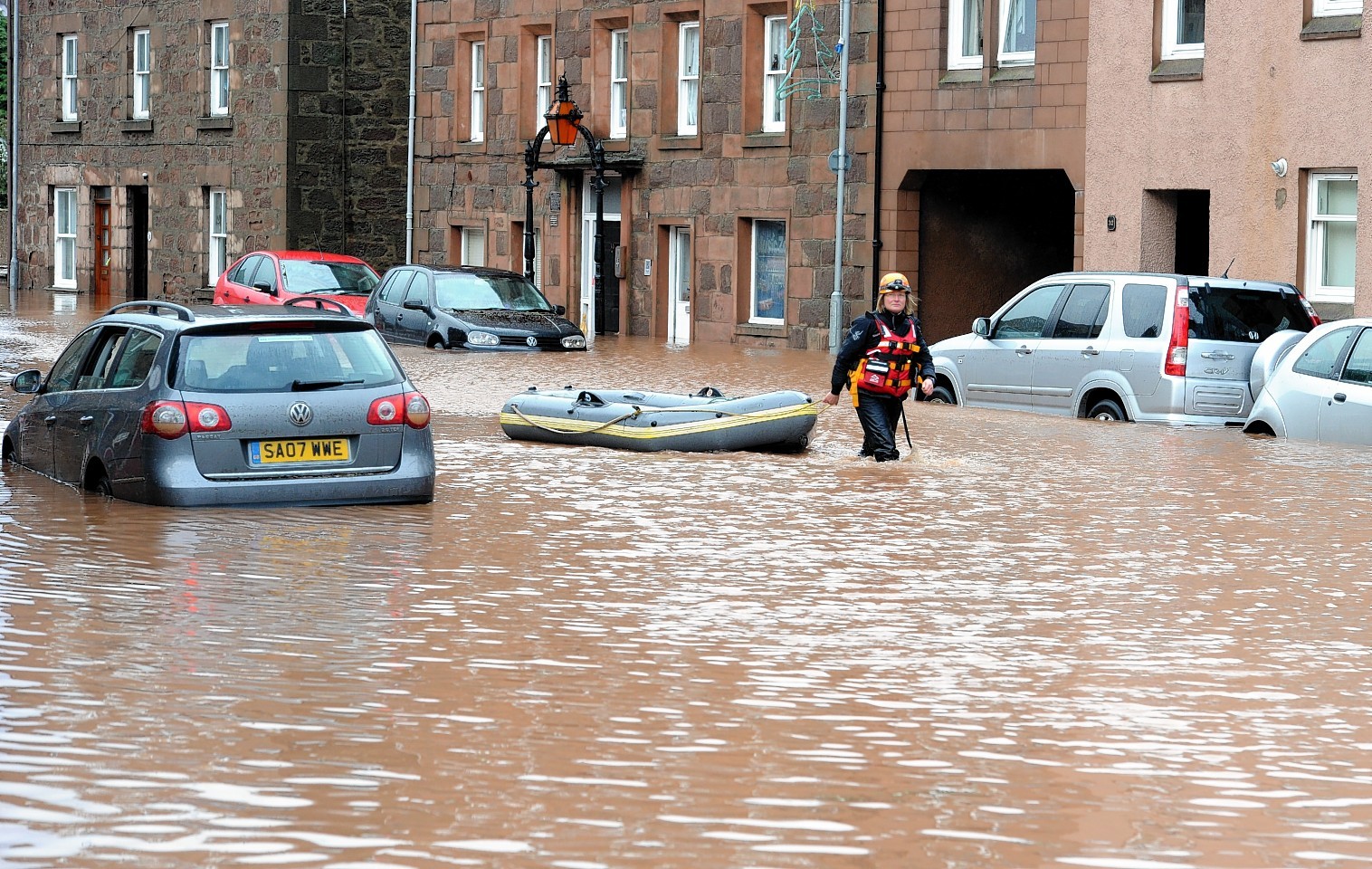 A raft of flood alleviation projects in Stonehaven are expected to begin before the end of the year.
Scores of homes and businesses were damaged when the Rover Carron burst its banks in 2012 and residents made repeated calls for a drain in the Arbuthnott area of the town to be reopened to help get rid of the excess water.
Yesterday, members of Aberdeenshire Council's policy and resources committee unanimously approved the £235,000 cost of drain works.
The scheme will be carried out using a framework agreement put together by Balfour Beatty when it was dealing with Moray Council's flood alleviation scheme, which means work could start and finish earlier than the scheduled 12 month period.
And earlier this week, a £202,000 contract was awarded to MTM Construction to reprofile the embankment of the River Carron, upstream of the White Bridge, at a meeting of the Kincardine and Mearns area committee
Councillor Carl Nelson, chairman of the committee, said: "While these works form part of a wider plan for Stonehaven, they should in themselves help reduce the risk of localised flooding.
"Combined with the other measures currently being taken forward and the overall Stonehaven Flood Protection Scheme, we hope we can help local people feel more confident at times of heavy rain or severe weather."
Stonehaven councillor Peter Bellarby said: "As one of the councillors for the town, I know people want to see continued activity on the ground to alleviate the potential impacts of flooding and I hope this latest work will contribute to ongoing significant improvements in the local situation."