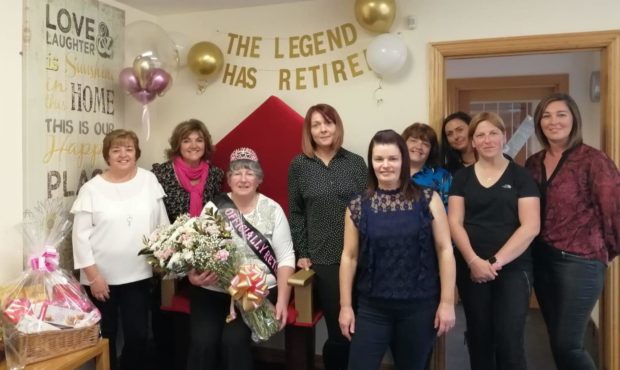 A support worker who was like a 'granny' to the children at a north-east women's refuge centre has retired.
Staff at Teen Challenge North East Scotland said their farewells to support worker Anne Buchan who has been helping women break free from their addictions at Benaiah for years.
Reflecting on her time as a support worker, Mrs Buchan said: "It's been a privilege being part of the Benaiah team and I am going to miss my colleagues very much.
"It is a special place and it's been amazing to see the girls' lives change. It was a real blessing to be 'granny' to some of the children who came in with their mums.
"I am looking forward to now spending more time with my family and friends."
At Benaiah, children can stay at the centre full-time with their mothers while they receive help.
The centre can also accommodate pregnant women with addictions.
Senior Support Worker at Benaiah, Grace Donn, said Ms Buchan "has been such a great asset to Benaiah over the years."
"We'll miss Anne's sense of humour and the wisdom she spoke to the girls from lessons learned in her own journey," she said.
"She always saw the potential in the women, encouraging them to keep going and not count the days – but rather make every day count."
Benaiah – which means 'God has built' – is the only residential centre in Scotland that allows mothers to continue living with their children while they work on their recovery.
As well as Benaiah, Teen Challenge North East Scotland runs a men's centre, Sunnybrae, near Fyvie.
For more information, contact Benaiah on 01771 620100 or  Sunnybrae on 01651 891627.