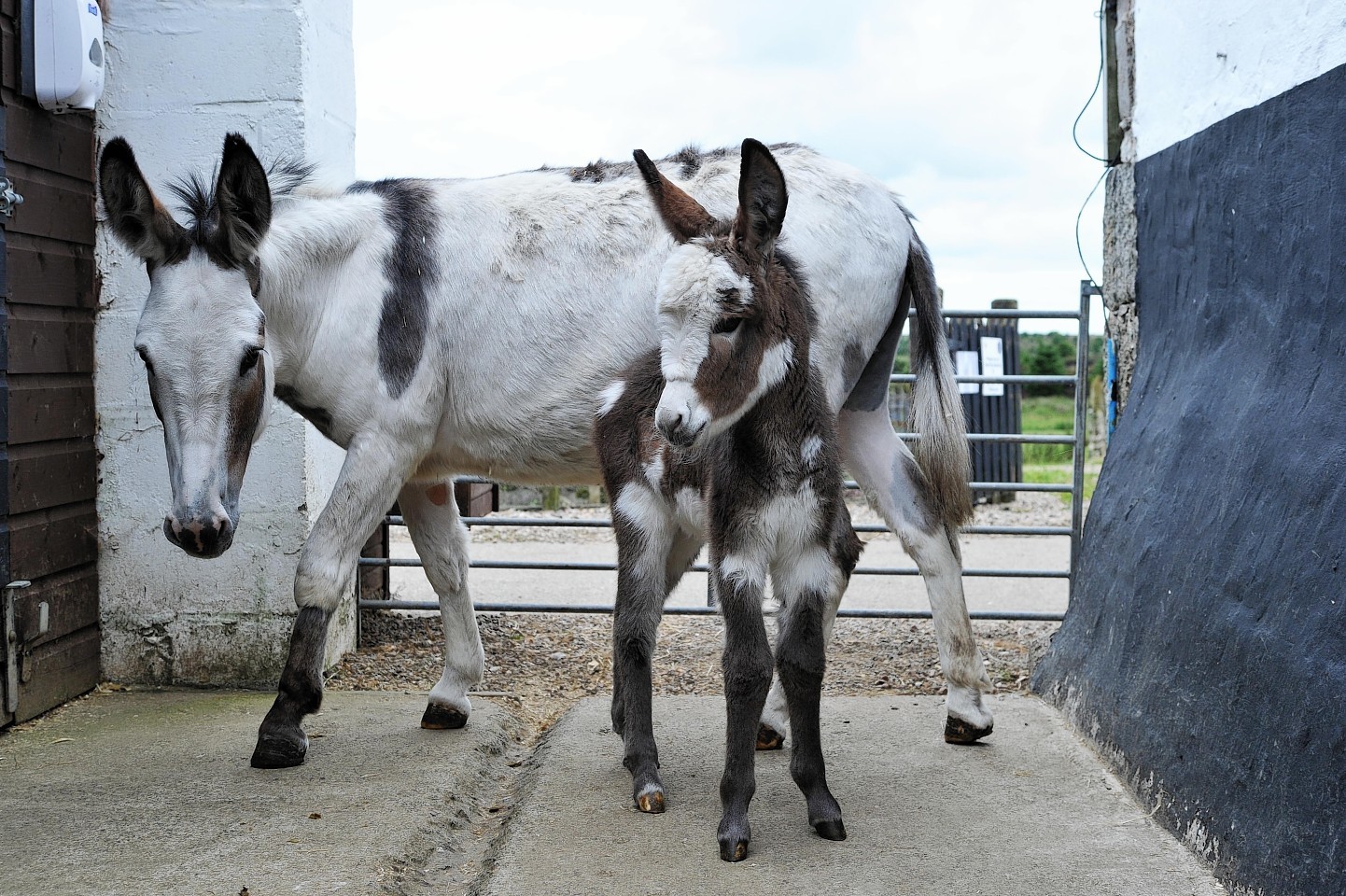 A newborn foal is due to be the star attraction at a north-east animal sanctuary's open day.
Little Fern could have been born in a cold, muddy field with no shelter but thankfully, she was welcomed into the world by the kind and caring staff at Willows Animal Sanctuary, near New Pitsligo.
The 11-day old donkey's mother was taken in by the haven along with five other donkey's and a mule in October last year.
The animals could no longer be cared for by their owners after they decided to break up and the group had been neglected for some time.
Willows manager Jenny Gray said the donkeys were "riddled with lice", had overgrown feet and two of the donkeys were with foal.
She said: "One of the donkeys had three quite short feet but one very overgrown foot so it would be like walking around with a stiletto on one foot 24/7.
"Sometimes overgrown feet can actually cause permanent damage because the tendons in the leg do not retract after the hooves are cared for again.
"We have a very good barefoot farrier though and all the donkeys are in good health now."
The donkeys at Willows are part of the charity's animal assisted therapy programme where vulnerable people are helped back to health through working with the animals.
Mrs Gray said: "Donkeys are very good for the therapy programme because they have a very calming presence.
"Fern will not be taking part in that yet though – maybe nearer wintertime."
There are now 18 donkeys at Willows which are part of more than 100 equines being cared for at the sanctuary.
An open day is being held at the centre on Saturday and staff are sure that Fern will prove popular with visitors.
Mrs Gray said: "Fern is doing really well and will be the star of the show on Saturday.
"All profits from the day will go towards our winter feed appeal.
"We have a huge hay consumption with all these animals and we are looking for people to donate or just come along on Saturday and spend some pennies on the stalls."
"We need to raise £30,000 for winter food."
The event takes place on Saturday at Willows Animal Sanctuary, Lambhill Farm, New Pitsligo, from 11.30am to 4.30pm. There will be stalls, tombolas, face-painting bouncy castles and the chance to see the animals at the farm.