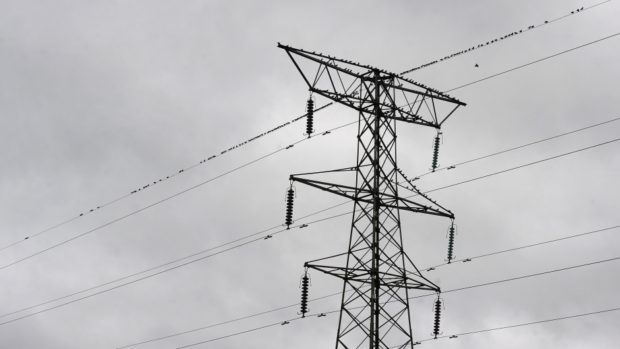 Almost 2,000 properties in 111 postcodes in Aberdeen have been left without electricity due to a power cut.
Scottish and Southern Electricity Networks said power failed in the Kincorth and Holburn Street area at 7.42am today and that it was aiming to restore power by 10am.
1,944 customers have been affected by this, with engineers currently on-scene trying to fix the issue.
An SSEN spokesman said: "We're sorry for the loss of supply.
"We currently have a fault affecting the areas listed.
"Our engineers are on site working hard to get the power back on as quickly as they can.
"If you need more information, please call us on 105 or send us a message on Facebook or Twitter (@ssencommunity) and quote reference 'GC7925′"
The postcodes are:
AB10 6JH
AB10 6JJ
AB10 6JL
AB10 6JN
AB10 6JU
AB10 6JW
AB10 6JY
AB10 6JZ
AB10 6QH
AB10 7AY
AB10 7GB
AB10 7GH
AB10 7GR
AB10 7JD
AB10 7JN
AB10 7JR
AB10 7JT
AB10 7JX
AB10 7LA
AB10 7LB
AB10 7LD
AB10 7LE
AB10 7LF
AB10 7LH
AB10 7LJ
AB10 7LL
AB10 7LU
AB10 7LW
AB10 7LY
AB10 7LZ
AB10 7PB
AB10 7QF
AB10 7UG
AB11 6BD
AB11 7SN
AB12 5HB
AB12 5JP
AB12 5JQ
AB12 5JR
AB12 5JS
AB12 5JU
AB12 5JX
AB12 5LA
AB12 5LB
AB12 5LD
AB12 5LE
AB12 5LJ
AB12 5LL
AB12 5LN
AB12 5LP
AB12 5LQ
AB12 5LR
AB12 5LS
AB12 5LT
AB12 5LX
AB12 5QT
AB12 5RB
AB12 5RD
AB12 5RE
AB12 5RF
AB12 5RG
AB12 5RH
AB12 5RJ
AB12 5RL
AB12 5RQ
AB12 5RR
AB12 5RT
AB12 5RU
AB12 5RW
AB12 5RX
AB12 5RY
AB12 5RZ
AB12 5SA
AB12 5SD
AB12 5SQ
AB12 5SR
AB12 5SS
AB12 5ST
AB12 5SX
AB12 5SZ
AB12 5TA
AB12 5TB
AB12 5TD
AB12 5TJ
AB12 5TL
AB12 5TN
AB12 5TP
AB12 5TQ
AB12 5TR
AB12 5TS
AB12 5TT
AB12 5TX
AB12 5UA
AB12 5UB
AB12 5UD
AB12 5UE
AB12 5UF
AB12 5UG
AB12 5UJ
AB12 5UL
AB12 5UN
AB12 5UP
AB12 5UQ
AB12 5UR
AB12 5US
AB12 5UT
AB12 5XA
AB12 5XD
AB12 5XN
AB12 5YL