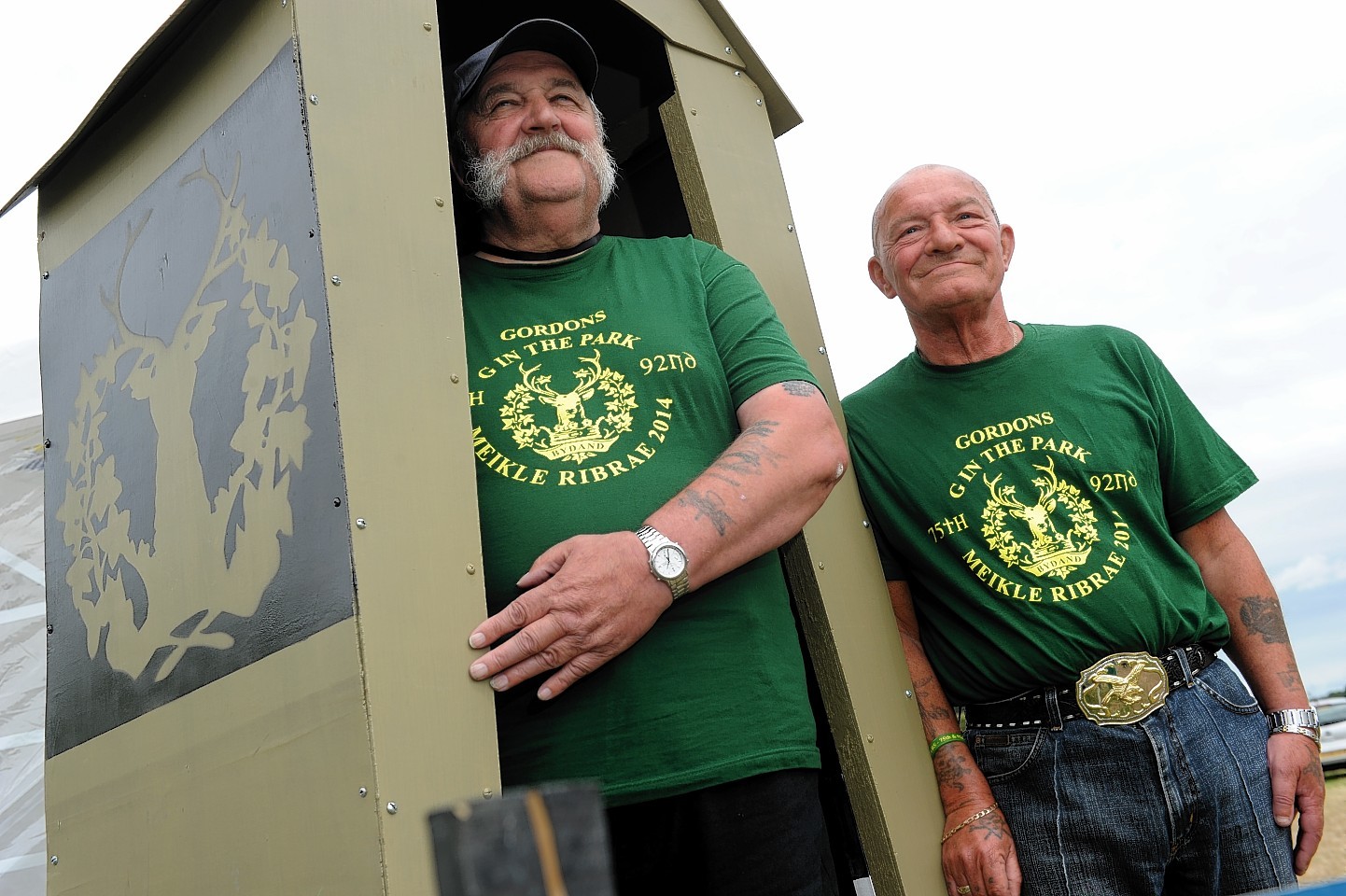 While thousands of music-lovers gathered on the fields of Perthshire for a weekend of booze and live music, the north-east hosted a unique gathering of its own.
G in the Park attracted about 200 former Gordon Highlanders to an Aberdeenshire estate for two days of sun, barbecue food, pipe music and reminiscing.
This is the ninth year the Gordon Highlanders' in the Park event has run, but more veterans than ever turned out to the new venue at Meikle Ribrae farm, near Turriff this weekend.
Event organiser Willie Gow, 70, who was a corporal and drummer in the Gordon Highlanders, said: "We had a great time. There were nearly 200 here.
"The event has been going for nine years. It started up with a lowly 60 people turning up, now we are up at 200-270 Gordon Highlanders. It's just a get together.
"It's reminiscing, guys from all over come here, from Canada, Spain, London.
"Some of them only did three to six years service with the regiment. They just arrive and you see them, and you think 'I do know you', and 30 years might have passed since you last saw them. You haven't seen some of these guys in years."
Former – and current – soldiers made the journey to Aberdeenshire for the event, with many camping on the site in tents and caravan.
Mr Gow, who is chairman of the Fraserburgh, Macduff and North East branch of the Gordon Highlanders Association, said the event now attracts soldiers from 4th Battalion the Regiment of Scotland (4 Scots) – the Highlanders – who are the modern-day descendants of the north-east regiment, the Cameron and Seaforth Highlanders.
As well as catching up with old friends and making new ones, the day's events included pipe band music, a raffle and auction. Lieutenant General Sir Peter Graham, last colonel of the Gordon Highlanders, also visits each year.