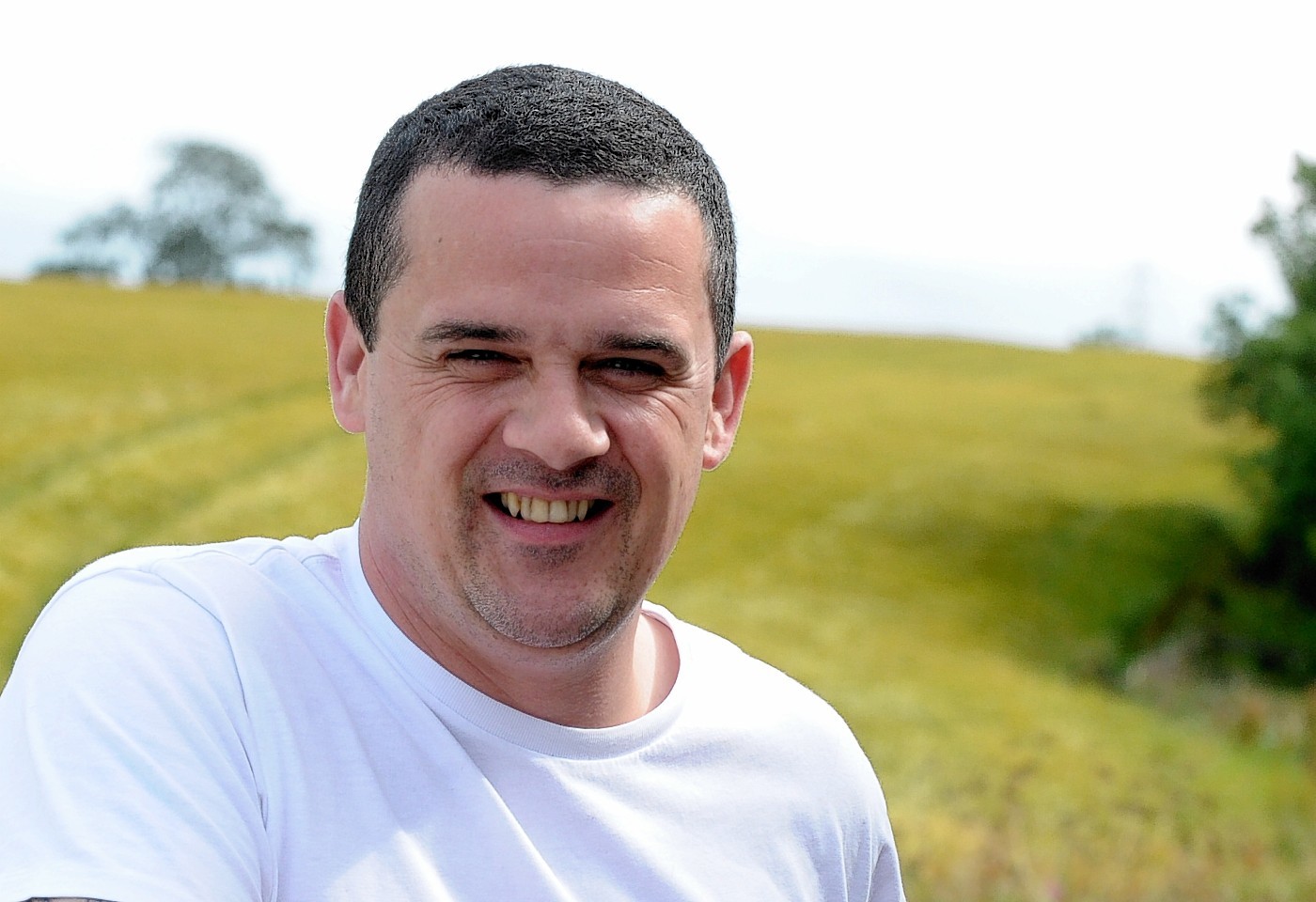 North-east oil worker Barry Sim had been due to travel on doomed Flight MH17 – and his family feared the worst when news of the disaster started to emerge.
His brother Lewis revealed last night that Mr Sim had fought "tooth and nail" to get seats on the plane for him and his wife Adek and young daughter Skye.
But at the last minute they were told there was no room for them on the aircraft and they were transferred to a KLM flight to Kuala Lumpur.
Lewis, an accounts manager at a Dyce-based offshore firm, said the family went through a "hellish ordeal" when they discovered the plane had been shot down as they believed Barry and his wife and child were on board.
The 41-year-old said: "It was bad because we didn't know. There was nothing to tell us different.
"Everyone was in tears, everyone was phoning around just trying to get a scrap of information. That was his flight, according to us."
Several hours after news of the crash broke, 46-year-old Barry's wife, who is known as Izzy, called to say he and their six-month-old daughter were safe and well.
The Sim family are originally from Ellon, and the brothers went to the town's secondary school when they were growing up.
Barry moved away from the north-east in 2000 because of his work as a systems consultant for offshore giant Shell.
He and his family were travelling back to their home in Kuala Lumpur, where he has lived and worked for the past ten years, following stints in The Hague and Moscow.
He had been on business in the Netherlands then visited his family in the north-east.
Lewis revealed his brother spent four hours on the phone talking to staff at Malaysian Airlines to secure their seats on Flight MH17.
He added: "He got notified two weeks ago that tickets had been over-booked, but he fought tooth and nail to get on that plane.
"He needed to get on that flight, and lo and behold, they bumped him on to the KLM one."
Barry and his wife and baby arrived back in their home on the outskirts of the Malaysian capital yesterday morning.
His brother said: "They were back in Kuala Lumpur about 9am and let everyone know, and he's away to spend some time with the family over there.
"I've been speaking to Barry on Facebook. It was just a close call."
Barry met his 28-year-old wife – a Kuala Lumpur native – through their work at Shell's base in the city.
Lewis said his brother's wife was a devout Moslem and had been unwilling to get on another plane at Schiphol Airport in Amsterdam following the disaster.
He added: "Izzy is religious and it's different for her. She's really shaken up, she wasn't wanting to fly at all after."
Lewis was involved in a serious motorbike crash on the South Deeside Road just six weeks ago and was left with a broken wrist, knee and pelvis.
He said Thursday had been an ordeal for himself, his mother Dorothy "Dee" Cuthill, father Peter Sim, and three sisters Cheryl and Rachael Sim, and Amanda King.
He added that his mother had endured a "hard time" over the past few months.
He said: "She's had a hard time, Mum was over in Malaysia three or four months ago and she had to come back because of my accident. Now this."
Lewis, who has two children, Niamh, 10, and Leo, 8, added: "My bairns are away to Spain soon and don't want to fly."