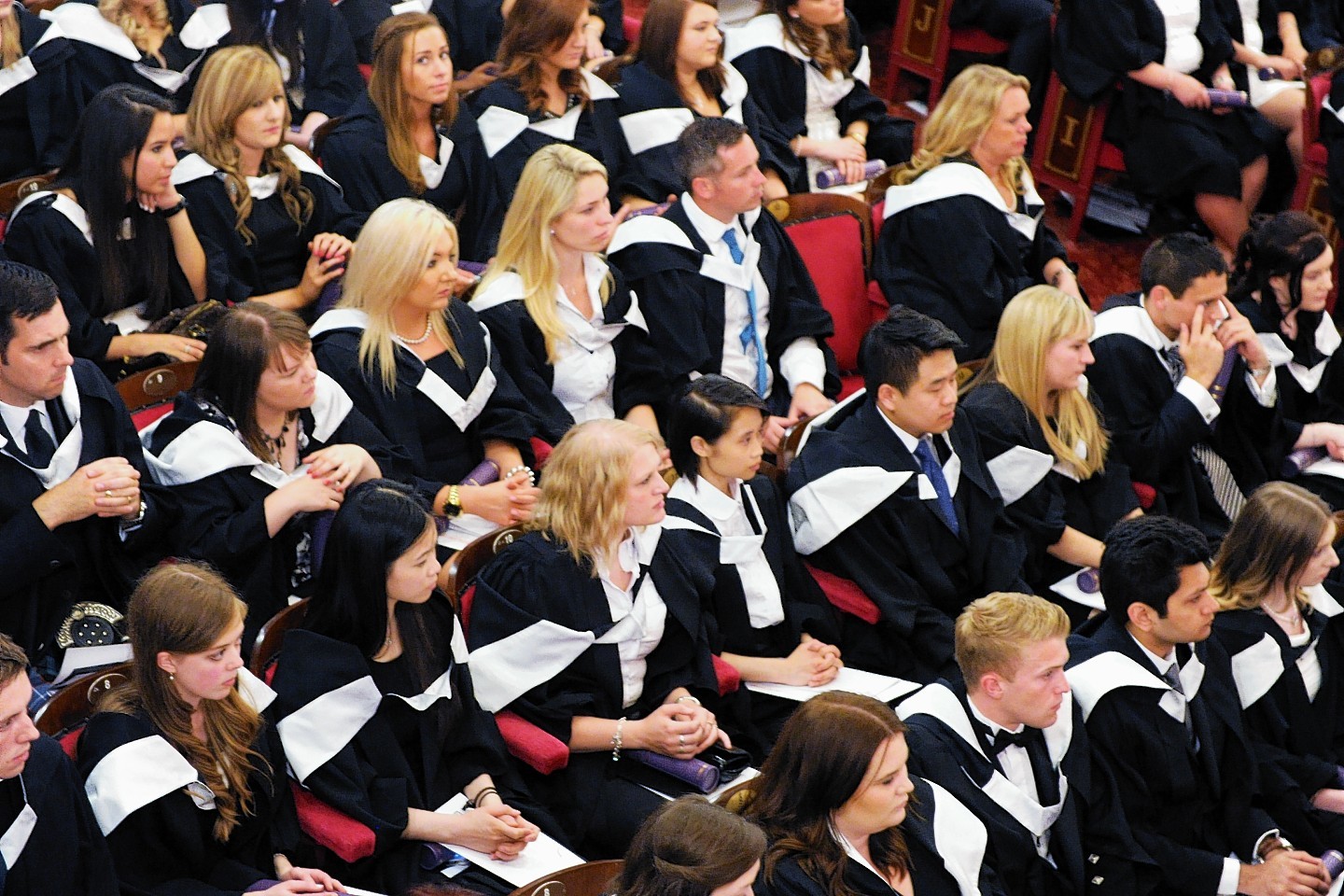 Graduates from Robert Gordon University (RGU) were yesterday told to strive for "continuous improvement" in their future careers.
Blue skies and morning sunshine greeted the group celebrating the end of their studies at Gray's School of Art with proud families and friends.
And the bright weather held for the afternoon ceremony as students from the school of computing science and digital media and computing had their moment in the limelight.
University chancellor Sir Ian Wood commended the graduates on their hard earned success, and gave them some advice to guide them as they embarked on the next stage of their lives.
"In the midst of this environment of incredible change and challenge, you must be constantly proactive to new approaches and ideas. The world of computing, engineering, the creative industries, architecture, and design and art will not advance by continuing what you do today," he said.
"You must look to the challenges and opportunities of tomorrow and pursue evolutionary, and where necessary, transformational change. If continuous improvement is not at the forefront of your thinking, you're almost certainly going backwards."
He also urged the graduates not to assume that the world was a fair one.
"Don't get indignant when you come up against the world's injustices. Be pragmatic, plan and work your way through the real world as it is, warts and all, don't waste your time recriminating on the 'what-ifs' in the past," he said.
Honorary graduate Barry Smyth, of Dublin, also had some words of wisdom for the graduates.
Mr Smyth , a computer scientist and entrepreneur, was presented with the honorary degree of doctor of technology (Hon Dtech) in the afternoon ceremony.
He is a world-leading researcher recognised for conducting innovative basic research in artificial intelligence.
He said: "To advance you have to use the tools that education has provided you with, and to find your passion you have to follow your heart and do what you love.
"You can always tell the people that love what they do, because they do not carry the weight of work upon their shoulders. They have a lightness about them and you can see it. We are lucky in that our technical skills can sustain us."