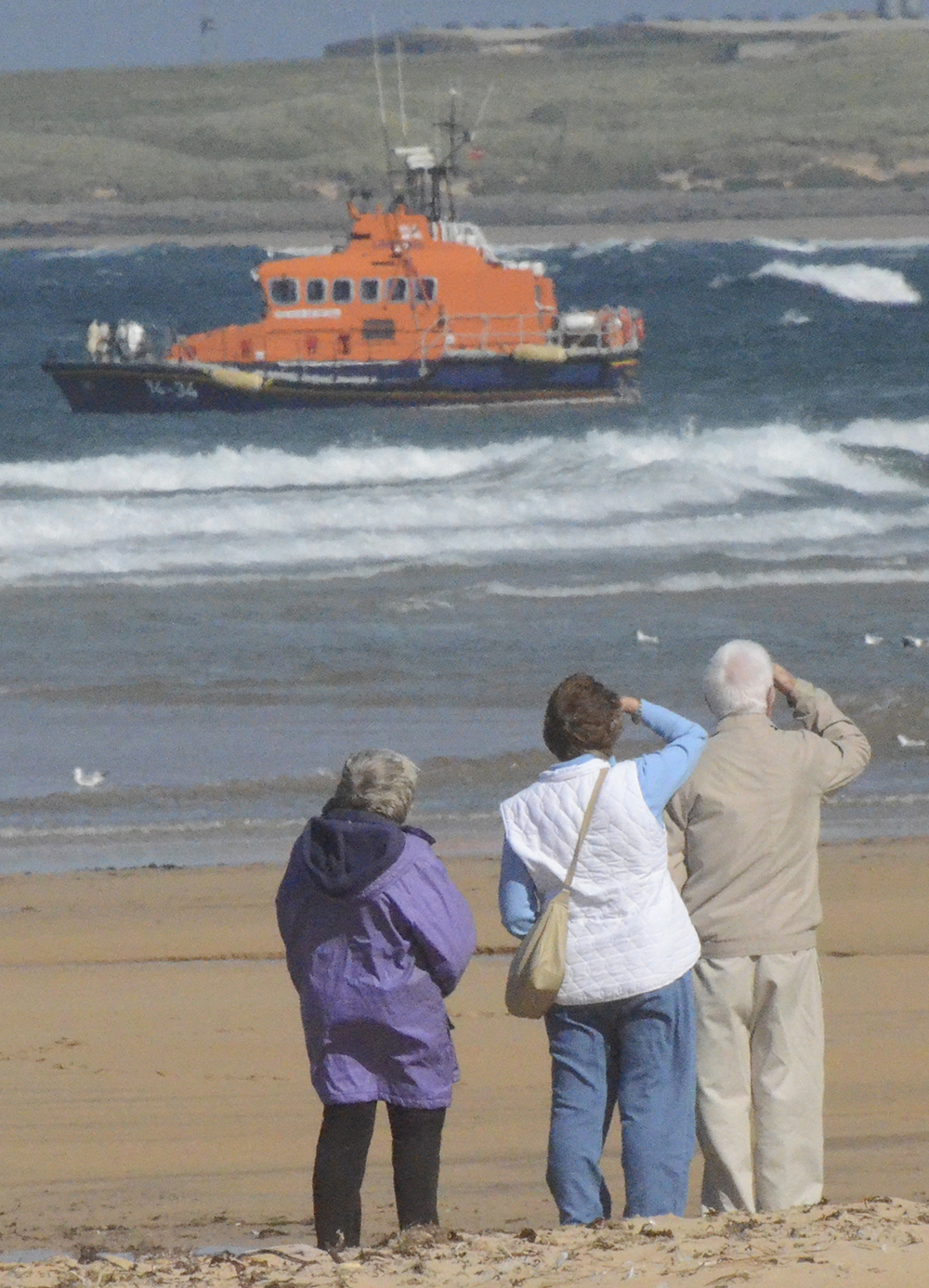 Three people including a child were swept out to sea in an inflatable dinghy.
The adult, teenager and child had been in a small inflatable dinghy off Fraserburgh today when the tide started carrying them further out from the coast.
A concerned member of the public on New Aberdour beach raised the alarm at about 12.30pm after noticing the dinghy's occupants struggling to return to the shore
Fraserburgh lifeboat was launched and came to their aid.
Coxswain Vic Sutherland said: "It was a small inflatable dinghy with three persons on board.
"They were struggling to get back to the shore. The person who phoned it in had seen from the beach that they were struggling.
"We launched our small inflatable boat to get hold of the dinghy they were in and then took them onboard the lifeboat.
"Everyone is fine now. They are none the worse for wear just a bit wet."