Shopkeepers in Aberdeen have been left counting the cost after their stores went up in flames.
More than 50 firefighters battled a ferocious blaze in Rosemount yesterday which wrecked an interior design shop and a neighbouring dry cleaning premises.
People living in flats above the properties also fled as the inferno raged.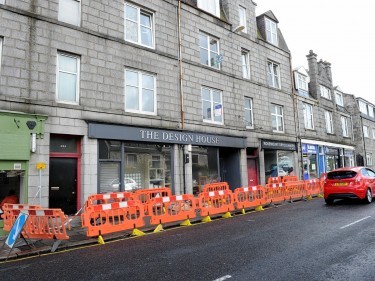 These pictures show some of the damage, with thick black soot smearing the windows.
The front door leading to the flats above has been padlocked shut, and the area remains cordoned off.
Firefighters remained at the scene for several hours to ensure the building was safe amid fears flames were still burning behind the traditional plaster walls.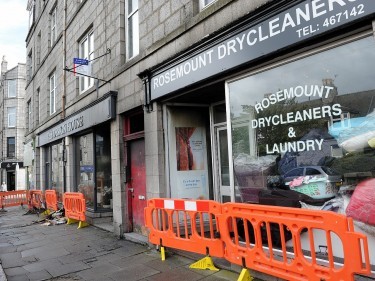 Police confirmed that no one had been seriously hurt, however the owner of the dry cleaning firm was treated for smoke inhalation at the scene by paramedics.
Police taped off Rosemount Place from Watson Street to Wallfield Crescent as seven fire crews battled for almost two hours to stop the flames spreading.
Firefighters from North Anderson Drive, Central Fire Station, Altens, Banchory and Dyce used breathing apparatus to enter the building, as black smoke billowed from the entrances of the shops and from the windows above.