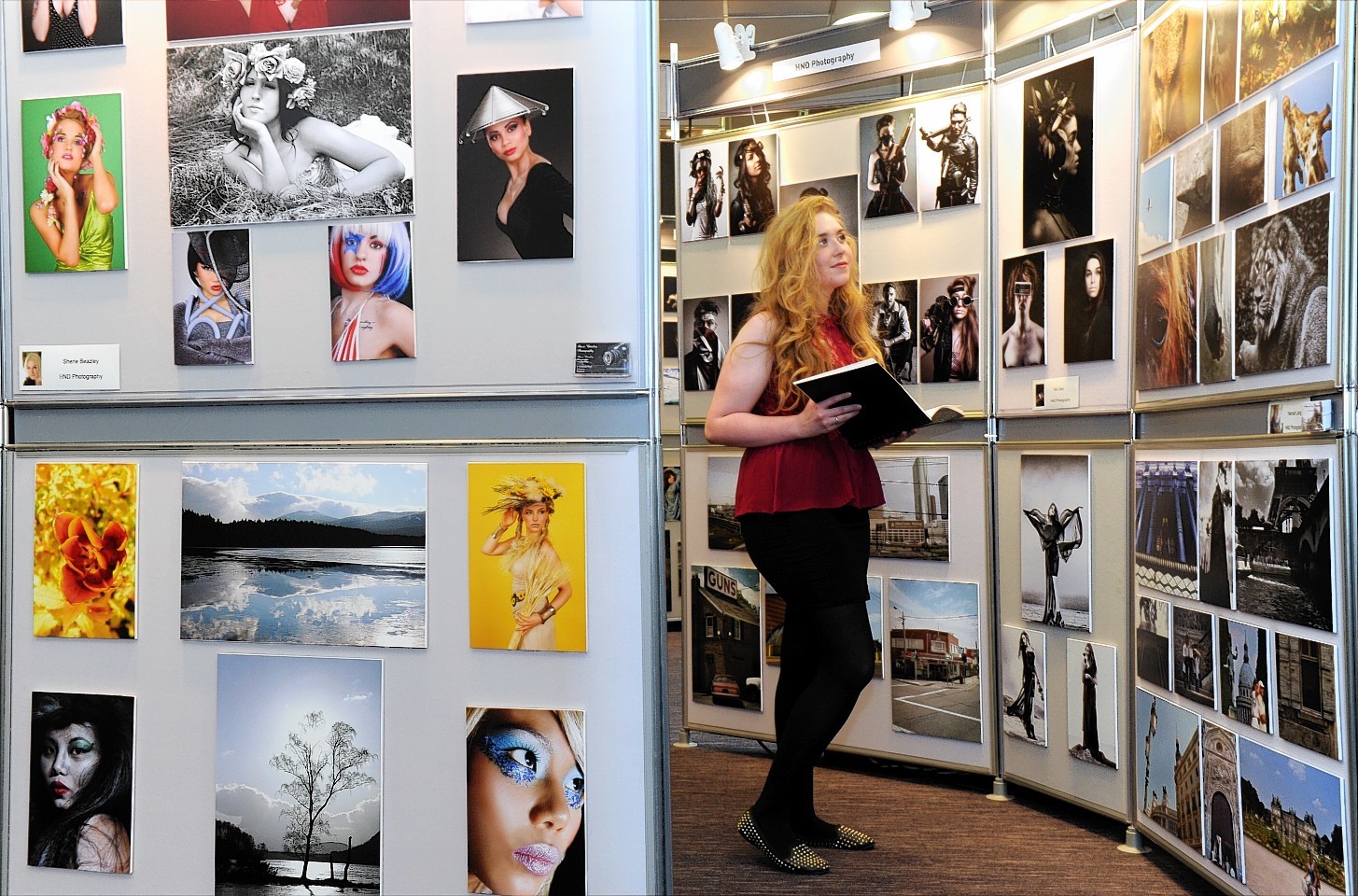 Eighty aspiring young creatives will show their work to the world this week after a major project harnessed the talents of 1,000 school pupils across the north east.
The group has been selected after the Creative Edge project got pupils from Fraserburgh, Peterhead, Turriff and Banff thinking about careers in the arts.
Now those who showed the most promise will get their chance to showcase their work.
A wide range of disciplines were explored, with pupils taking part in an end of term show in the summer harnessing talents in everything from architecture, to graphic design and rapping.
The latest show will be held tomorrow in Fraserburgh's Dalrymple Hall from 12.30-4pm.
Awards will also be presented to each school for taking part by the chairwoman of Aberdeenshire Council's education, learning and leisure committee, Councillor Isobel Davidson.She said: "I am delighted that Aberdeenshire Council is helping to develop these skills through the Creative Edge project.
"The project has provided first-hand insight in some of the creative industries as well as inspiration and information in schools."
A presentation from Paul Collard, head of the Creative, Culture and Education Foundation, will also be made.
Last night, Fraserburgh councillor Charles Buchan (SNP) praised the work of the project.
The former secondary school teacher said: "I think it's a great idea. If we can engage with as many children as possible in our schools to give them a chance to show their talents, then that's good.
"It will make the young people realise that their talent is recognised by the community and, hopefully, they'll be able to pursue a career in that path."
His fellow Fraserburgh councillor, Ian Tait (Independent), said the project was character building.
He said: "These are things that are very, very important for finding a place in the world. I think this is a magnificent opportunity to showcase the talents of the pupils. It really shows what local youngsters are capable of. It's a first-class event."