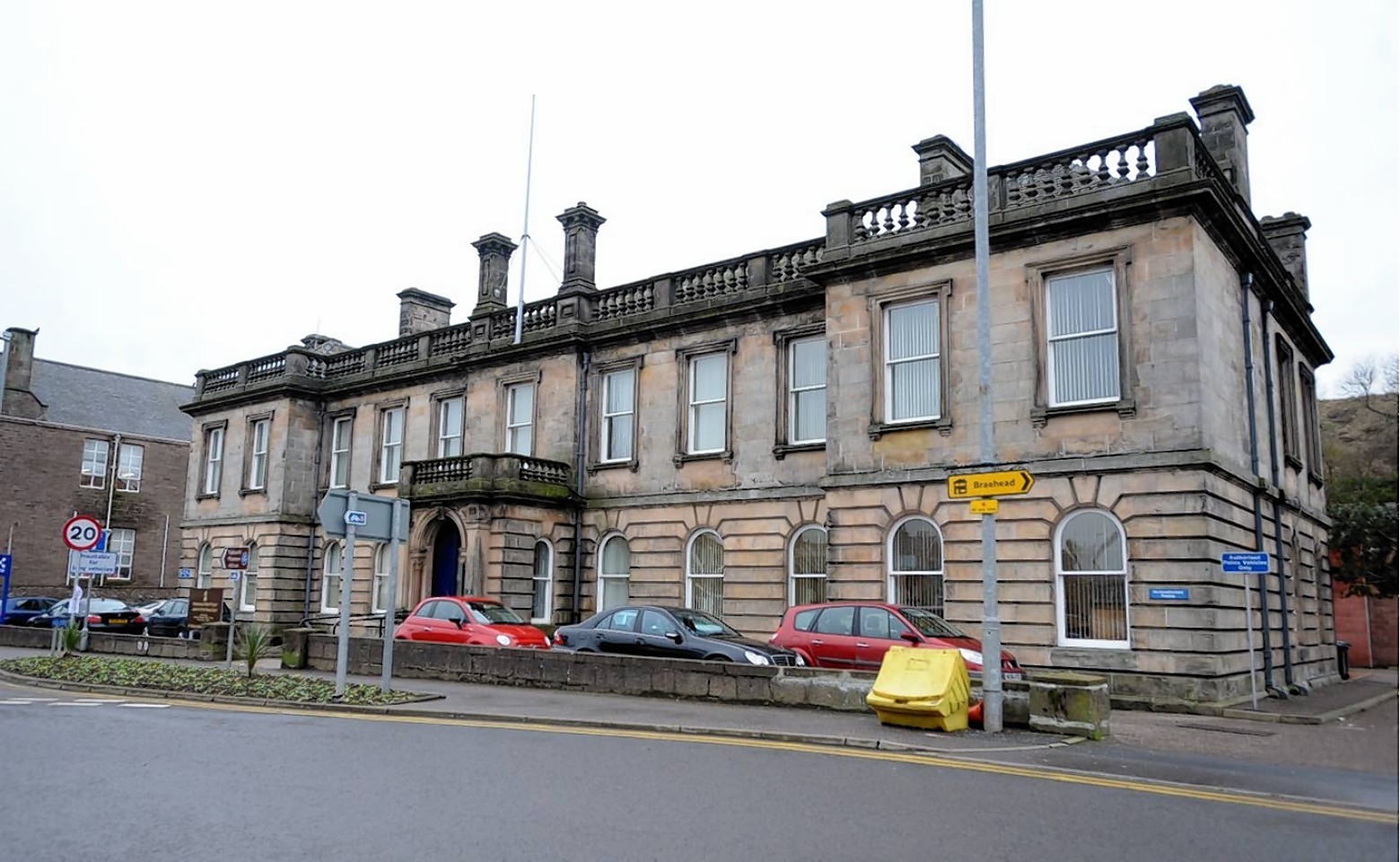 An abandoned courthouse which was closed amid government cuts could be taken over by the community.
Stonehaven Sheriff Court, a Grade II listed building, has lain empty since the last case was heard there in May.
It had been due to go on the open market in the summer, with a hotel or luxury flats considered the most likely for redeveloping the imposing Victorian structure.
However, Stonehaven Town Partnership (STP) has now been given until January to come up with its own proposals for the building.
David Fleming, secretary of the group, said: "We have been given some time by the court service to look at some options.
"The danger is that it will just lie derelict. I just refuse to let things go to wrack and ruin.
"As I understand it, the building is not very suitable for housing or a hotel, which are the two most obvious options.
"We are just trying to think out of the box and I think there is an appetite not to let it just rot."
Mr Fleming said it was too early to go into detail about the proposals discussed by STP members, but added there was a need for tourist accommodation in the town.
He said: "I know that in Huntly a building has been turned into a bunkhouse. Something like that could work in Stonehaven.
"Another possibility could be to shift around some of the buildings we have in Stonehaven. The court building could very easily become a municipal building."
Stonehaven Sheriff Court was one of 11 which were closed as part of a nationwide review.
The courts at Dornoch and Dingwall were also axed as part of the shake-up.
The sale of the Victorian properties is expected to raise millions.
A spokeswoman for the court service said: "Since court business was relocated from Stonehaven Sheriff Court in May, the Scottish Court Service has been happy to allow the local community the opportunity to put forward a proposal for the building and are currently awaiting their response."