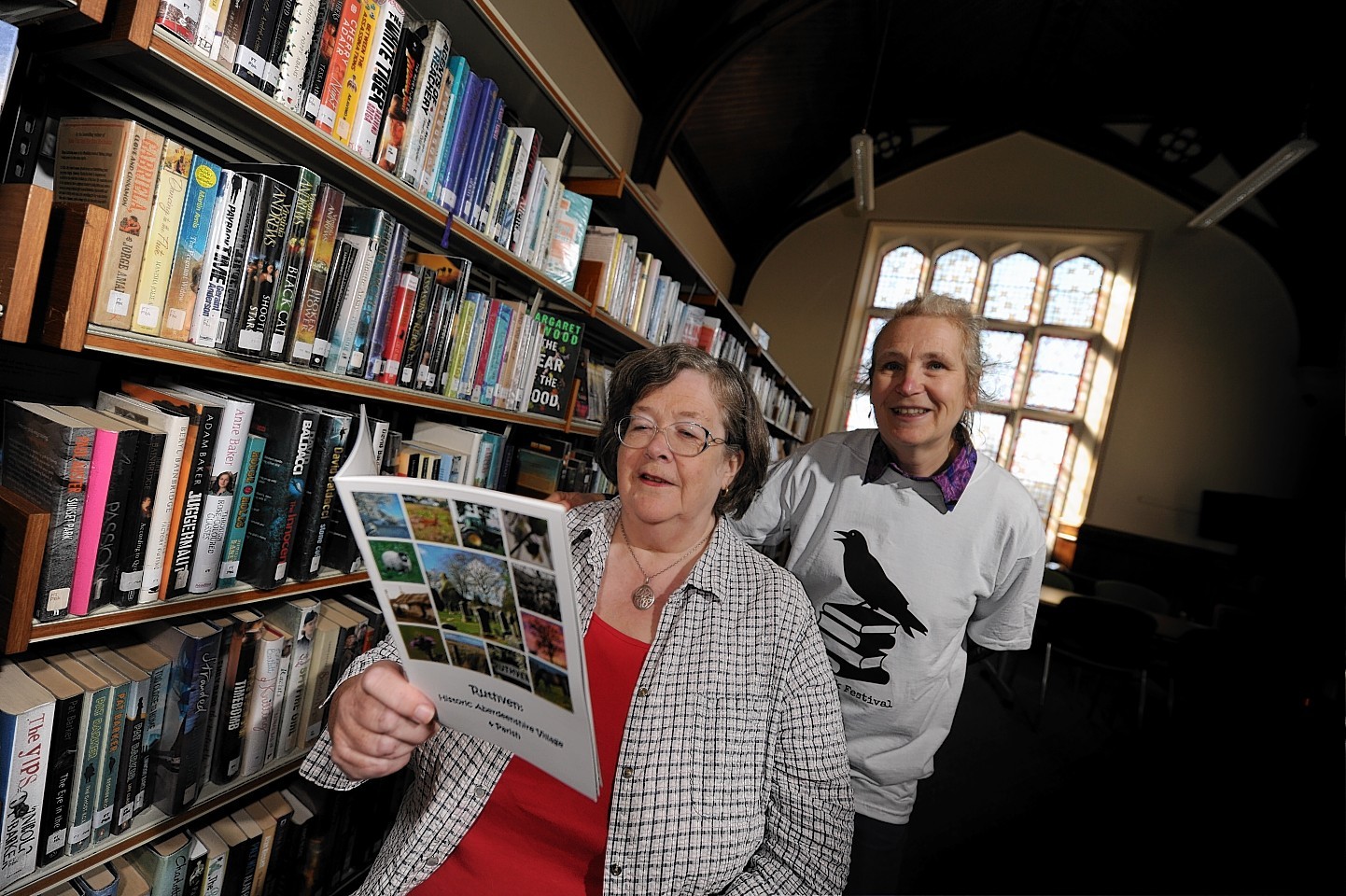 Prize-winning authors will flock to an Aberdeenshire town today as it spends four days revelling in the written word.
The second Huntly Book Festival gets underway at 2.15pm, kick-starting a weekend of author talks, writing workshops and a celebration of one of the town's most famous literary exports.
Aberdeenshire councillor Joanna Strathdee will herald in the festival which this year plays tribute to one of Huntly's most revered writers, George MacDonald – who inspired the likes of CS Lewis and E Nesbit.
Sue Mercer, of the Huntly Book Festival committee, said: "George MacDonald was born in Huntly and to a large extent he has been a bit forgotten, not just in his hometown but in Scotland.
"But I'm well aware that he's got a huge fan club in America, people come over to Huntly especially to come here and see where he was born."
Aberdeen crime writer Stuart MacBride will give a talk on Hipocraty tomorrow, at 7.30pm, at Church Street's OAP Hall, and on Sunday, at the Brander Library at 5pm, he will discuss his Ash Henderson novels.
Fellow crime author Alan Guthrie will also attend the event with a self-editing workshop for writers on Saturday, at 10am, at the library.
There will also be a talk given by Andrew Ferguson, the grandson of World War I veteran from Huntly, Charles Anderson, to coincide with the release of a book about the soldier's life – A Huntly Loon Goes to War.
Talks will also be held by children's author Dawn Finch and writers Grace Banks, Ajay Close, Maggie Craig and Lesley Glaister.
Huntly writers Margaret Grant and Phyllis Goodall will hold a Doric Poetry event at 4pm tomorrow, which will be followed by an open poetry session.
Ms Mercer added: "We are trying to sort of make sure there is something for everyone, that's the key thing. It's a varied programme.
"I have just finished a novel by Lesley Glaister and it's absolutely super, and Stuart MacBride is always brilliant, everything will be really good."