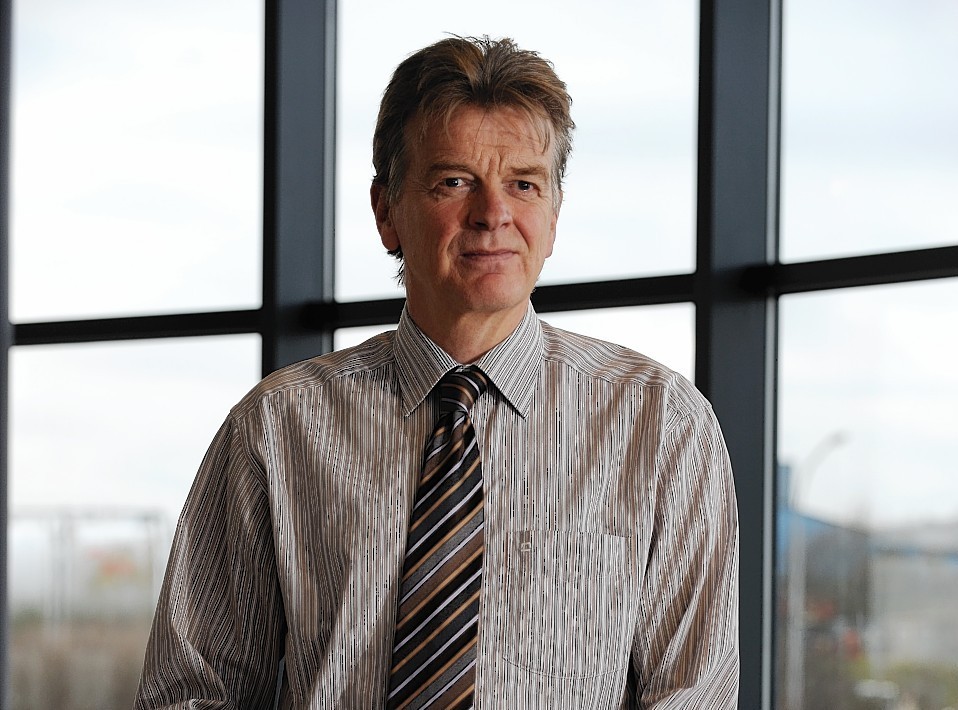 NHS Grampian's medical director has claimed the board has been shortchanged by £1billion over the past decade.
Dr Roelf Dijkhuizen described the shortfall as a "massive amount of money" – which had caused problems, with recruitment and in departments such as intensive care.
Last night, opposition MSPs demanded that Health Secretary Alex Neil finally start listening to health professionals and fully fund the NHS in the region.
North-east Labour MSP Lewis Macdonald said: "If under-funding is not addressed it is the patients that suffer."
It emerged earlier this week that board is one of two to miss the government's 31-day and 62-day cancer treatment targets.
In common with health boards across the country, NHS Grampian has trouble recruiting and retaining staff.
It currently has five accident and emergency (A&E) consultant vacancies and recently came under fire for flying a locum doctor from India to cover sick leave at short notice.
Dr Dijkhuizen, who retires this month after 26 years with NHS Grampian, outlined the health board's financial position as he gave evidence on A&E waiting times to the Scottish Parliament's public audit committee.
He told MSPs that Scotland could not offer the attractive incentives that English health trusts could due to national agreements on pay and conditions which bind health boards north of the border.
The committee heard that boards also face problems retaining experienced consultants tempted overseas by higher salaries, or because they opt to retire early due to pension changes.
Dr Dijkhuizen said that increasingly, doctors were making financially-motivated choices about where they worked, such as opting to practice in cities with less expensive housing in order to make their pay packets go further.
He said Grampian had fewer consultants per 100,000 population in most specialities than other regions because it "has to live in a different way financially to many other boards".
MSPs were reminded the Arbuthnott Formula to allocate NHS money – which took into account factors such as population, deprivation and remoteness – was changed by the National Resource Allocation Committee (NRAC) in 2007.
"We have been living with 10% less than the average for a decade for the time I have been a medical director, which totals £1billion altogether over the 10-year period – which is a massive amount of money," Dr Dijkhuizen said.
"We have constantly tried over the years, via innovation and by doing things differently with less senior staff than others, to try and get a safe, high quality service with a different type of staffing profile."
He added that NHS Grampian did "not have difficulties" with medical care but admitted problems "fluctuated" between services.
"We have a problem in intensive care that does not allow us to open all the beds that we like to have open," Dr Dijkhuizen said.
Mr Macdonald accused the Scottish Government of failing to implement the NRAC recommendations in 2007.
"NHS Grampian and Roelf Dijkhuizen deserve credit for keeping the show on the road all that time, but it is now getting to the point that the stress and strains are too great and the funding gap needs to be addressed as a matter of urgency," he said.
North-east Liberal Democrat MSP Alison McInnes said: "Even a superficial analysis of the problems facing NHS Grampian would conclude that fair funding would go a long way to sorting those problems out.
"In the face of this evidence it is bordering on the irresponsible for the SNP government to continue to ignore the funding gap."