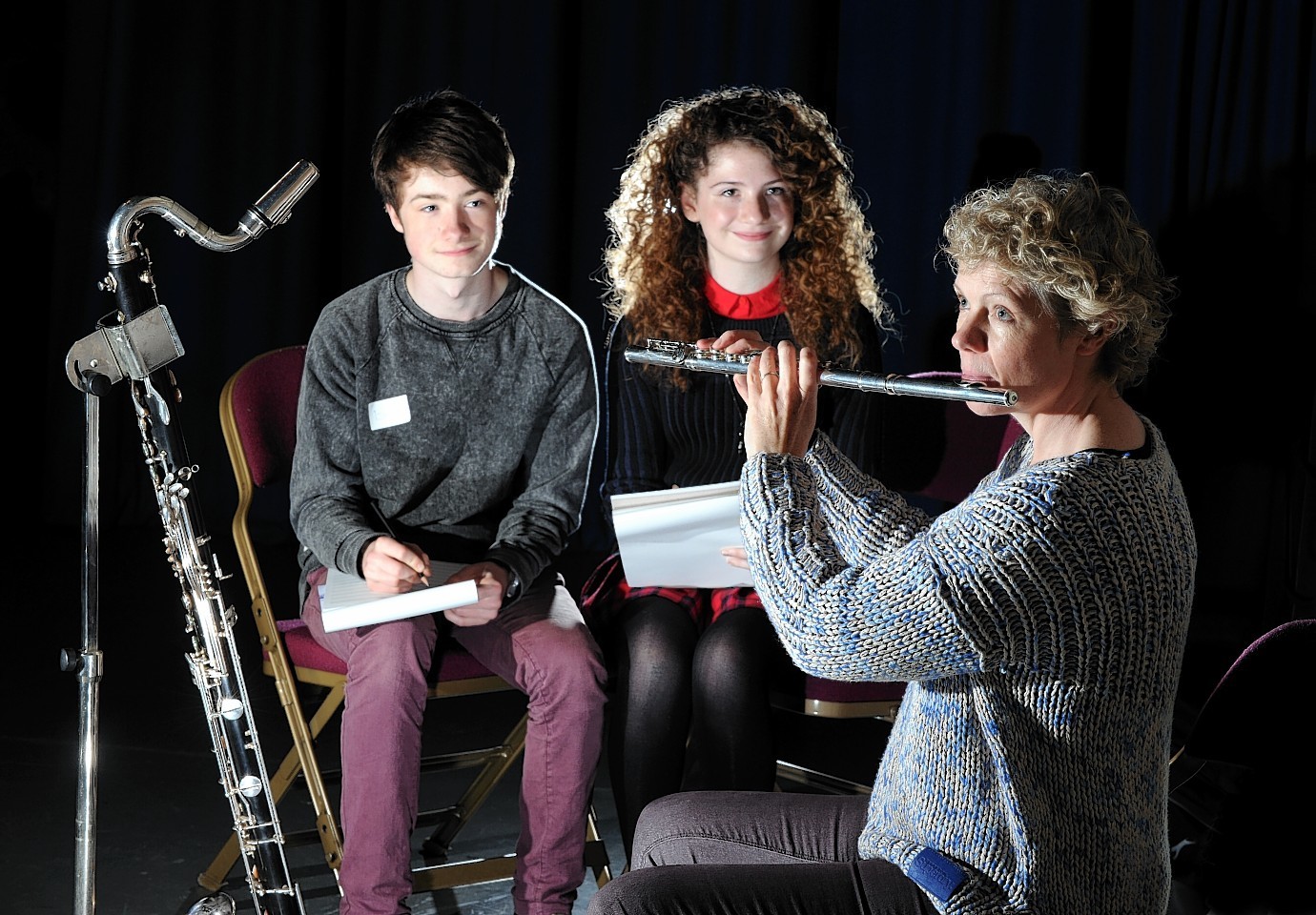 Budding composers who created a piece of music in just three days will hear it performed in public for the first time tonight.
Eight teenagers signed up for the Go Compose workshop as part of the rundown to north-east's Sound festival, which kicks off later this month.
Guided by professional composers Pippa Murphy and Gareth Williams and musicians from Red Note Ensemble, the group has created their own piece of work which will be performed at the Woodend Barn, Banchory.
The young composers, aged 14-15, have used the clarinet, flute and cello for the three-day project.
Anne Watson, audience development and education manager at Sound, said: "This has been an extensive composition course where teenagers learn how to compose music and work closely with the musicians from the Red Note Ensemble.
"The kids have been really engaged. Pippa and Gareth, who are leading the course are very good and interesting to work with.
"This has become an annual fixture on the Sound calendar, it's the fourth time we've run it and it always gets a lot of interest."
However, although young composers aged 14-19 have been taken part in the composition course for the last few years this is the first time their piece will be premiered to a wider audience afterwards.
Ms Watson said: "Red Note Ensemble do a noisy night ensemble for us every year, it's an informal music night and usually they invite people to submit their scores but this time it is being done by the young people. There will also be a five minute composition challenge to get the wider audience involved though.
"It should be a great night."
The noisy night will run from 6pm. All welcome.
For a full programme of the events lined up for the Sound festival, which runs from October 23-November 10, visit www.sound-scotland.co.uk