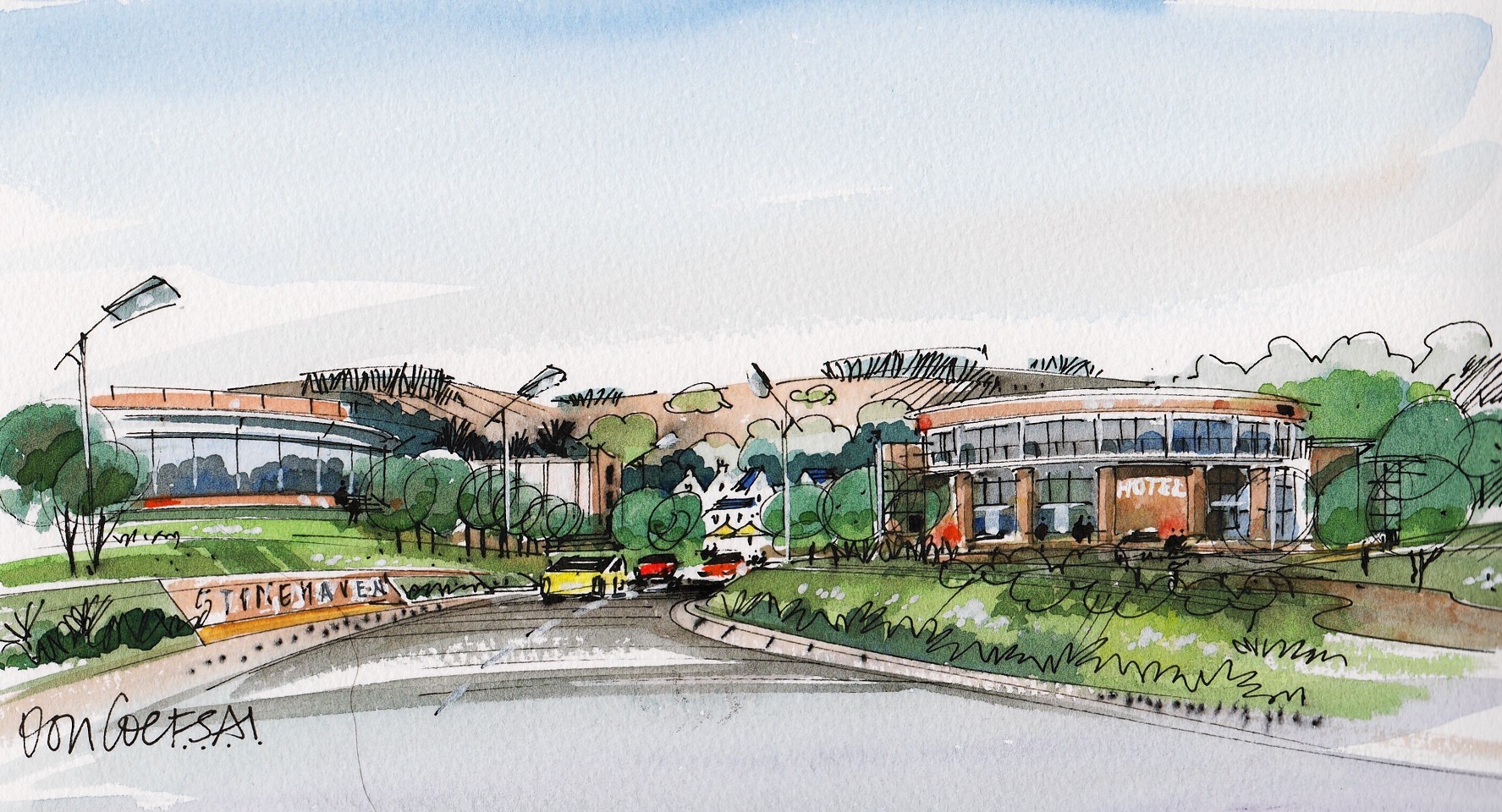 Rival developers hoping to build Stonehaven's first large-scale supermarket will find out if their plans are likely to move forward next week.
FM Ury want to build a supermarket, petrol station and 50-bedroom hotel on the Ury Estate, where the firm already has consent for 230 homes and a golf course designed by Jack Nicklaus.
Barratt East Scotland and the Drum Property Group want build 1,500 homes, a supermarket, community facilities, a primary school and business space at Kirkton, Fetteresso.
The latter scheme, known as Mill of Forest, was originally included in the local development plan 2012 but was removed in favour of Chapelton of Elsick.
Neither proposal has been included in the 2016 plan – prompting planning chiefs to recommend both for refusal.
There are also fears both schemes would have an adverse impact on the "vitality and viability" of Stonehaven town centre.
But last night both teams said they were hopeful councillors would see beyond the planning policies to meet the needs of residents who have long called for a large supermarket.
The Mill of Forest team revealed Aldi has shown a "strong interest" in the site, and that they are in talks with another "well-known premium supermarket", which they believe would meet the needs of shoppers.
Fife Hyland, communications director of Drum Property Group, said: "The best option, which is noted by Aberdeenshire Council, is to deliver a supermarket as part of a mixed use expansion of the town that importantly accommodates additional spending for local shops and businesses – Mill of Forest will create this by delivering new homes, new jobs and new families for the area."
Jonathon Milne, director of FM Ury, said there had been huge support locally for a supermarket to be built on the Ury Estate, and that he was confident it would not detract from the footfall of the town centre, which offers an "entirely different retail offering".
He added: "This location is ideal because it can be delivered as early as 2015, meeting the huge demand for a supermarket in the area.
"In addition to meeting consumer demand and creating jobs, this standalone development will increase the level of choice available to those staying within the town and avoid the need to travel to supermarkets elsewhere."
On Tuesday, members of the Kincardine and Mearns area committee will be asked for their views on each application, which must be considered on its individual merits. Both proposals will be decided by full council next month.