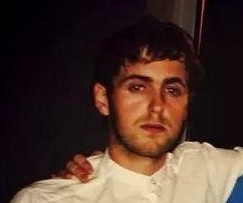 Police have confirmed that clothing belonging to missing Fraserburgh man, Shaun Ritchie, have been found.
The force was reluctant to speculate today as the operation to find the missing 20-year-old entered its fifth day.
Local Policing Inspector George Cordiner has now revealed that items were in fact found within the vicinity of where Mr Ritchie was last seen.
"We want to stress this is still a missing person enquiry. Items of Shaun's clothing have been found a distance from where he was last seen and this indicates that he may have been disorientated and seeking shelter," he said.
"It is now a week since Shaun was last seen and as time goes by we are increasingly concerned for his welfare. We are continuing to search a large open area of land around where Shaun was last seen."
The search operation will continue tonight as officers retrace Mr Ritchie's last known movements in his home town.
"Police officers will be in the Fraserburgh area tonight and will visit licensed premises in an attempt to retrace Shaun's last movements as well as distributing posters," said Mr Cordiner.
"Speculation around what might have happened to Shaun before he went missing is not helpful at this time and may cause unnecessary upset to his family."
The last known sighting of Mr Ritchie was in the area between Strichen and the A98 Fraserburgh to Banff Road following a night out last Friday.
Anyone with information can contact Police Scotland on 101.