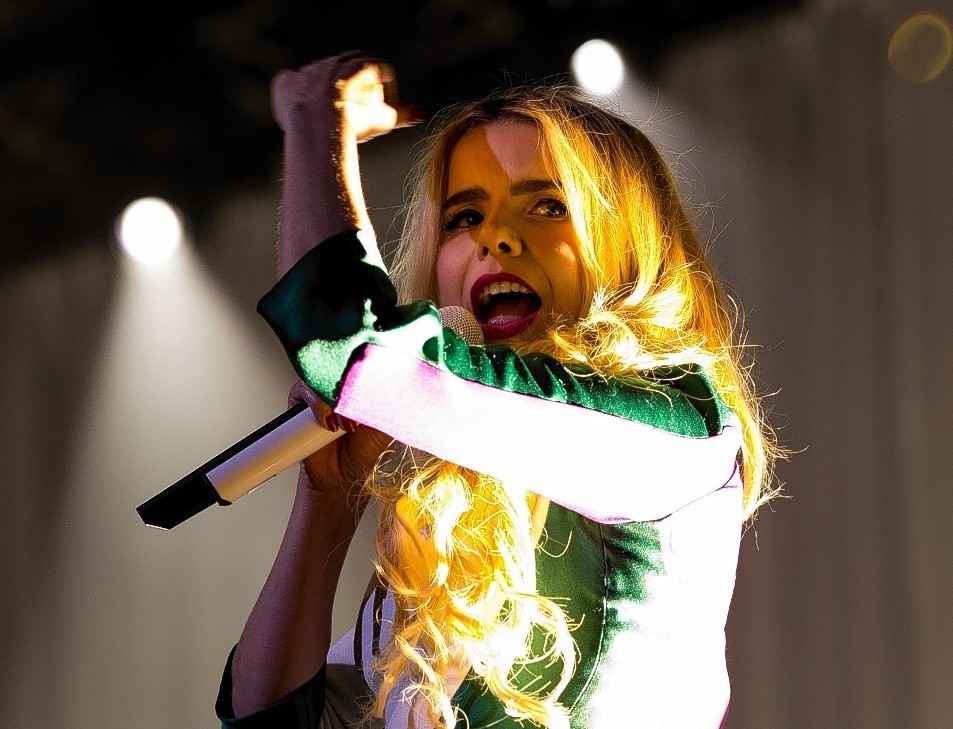 Jazz-pop chart-topper Paloma Faith gave the Granite City a taste of her dazzling, retro style last night.
The main stage of the Music Hall looked like never before for the songstress' first ever gig in Aberdeen.
The iconic city venue was given a fitting face lift to accommodate the London-born singer and her troupe of musicians, which including a white-washed platform constructed on the stage to decor that wouldn't have been out of place on the Sunset Strip in the 1940s.
The old-time influence itself was a fitting reflection of the musician's own blend of music – a post-modern mix of jazz, soul and pop, something Faith hinted at when she told her north east fans between songs that she "liked old things, it was better back then".
Faith's signature vocals were boosted by an 11-piece band which included three backing singers, saxophonists, trombonists, a double bassist and a pianist.
She began the set with "Take Me" from her latest album "A Perfect Contradiction", followed swiftly by her first ever top ten single "Picking Up the Pieces" from second album, "Fall to Grace" – which immediately generating a great response from the crowd.
However, that mood threatened to be shaken by an early announcement to the Aberdeen fans that she would not be playing any of material from her first ever album "Do You Want the Truth or Something Beautiful?" at the show.
"If you want to hear that you can come back in March" – she told fans, pointing them in the direction of her next gig in the city, and very nearly killing the mood.
The announcement loomed almost like the elephant in the room throughout her next track, "The Bigger You Love (The Harder You Fall)", the lights illuminating some disappointed faces.
However, the singer's affable presence on-stage and her engagement with the audience soon had the crowd buzzing once again.
And fans of her earlier work will not have left completely dejected, when she treated Aberdonians to a one-off rendition of "Just Be", a song which – stripped back to just her vocals and the piano – felt more personal than any other song on the set list.