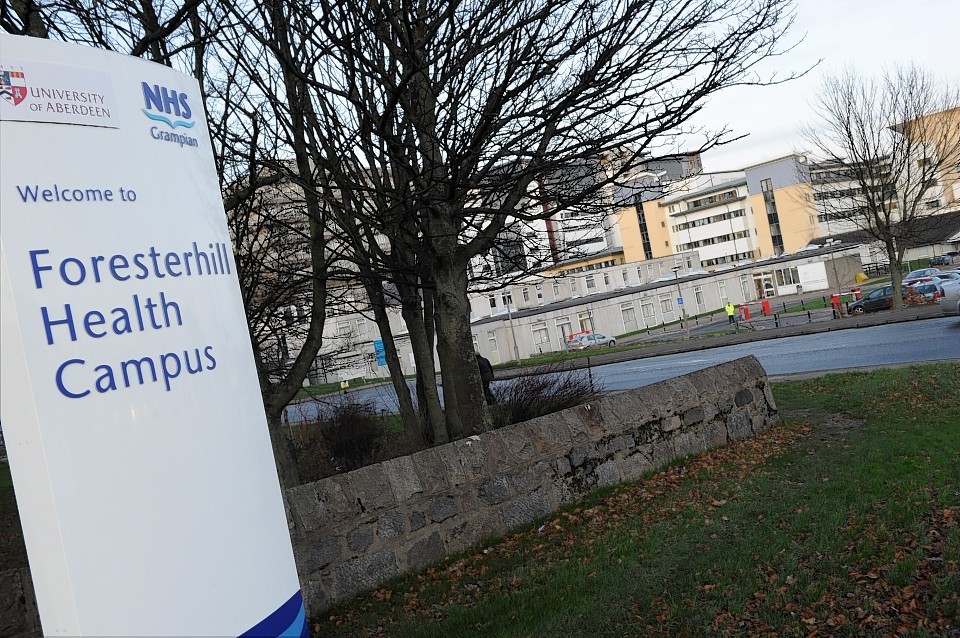 Papers containing sensitive patient information were left lying in a supermarket and public areas of the north-east's flagship hospital.
Troubled NHS Grampian has now been warned it faces a fine of up to half a million pounds if it does not tighten-up its data protection procedures.
The health board insisted last night it took its responsibility to keep patients' details confidential "very seriously".
But shocked north-east MSPs said a string of breaches was "totally unacceptable" and urged the board bosses to improve standards immediately.
The Information Commissioner's Office (ICO) has already issued an enforcement notice ordering NHS Grampian to make improvements to its practices after papers were abandoned in public areas of Aberdeen Royal Infirmary on five occasions over a 13-month period.
A sixth incident involved papers found discarded at a local supermarket.
The records were all returned to the health board. The last incident was on March 28.
And ICO's investigation found that NHS Grampian did not have a register identifying the personal information held and the department responsible for looking after it.
It said the health board had failed to plug a gap in its procedures which was first discovered by the commissioner as long ago as December 2011.
ICO assistant commissioner for Scotland, Ken Macdonald, said: "It's a fundamental requirement of the Data Protection Act that organisations understand what personal information they hold and who is responsible for looking after it on a day-to-day basis.
"NHS Grampian failed to do this, despite committing to addressing this problem when our office highlighted it as an issue during an audit three years ago.
"We hope this enforcement notice gives the organisation a further chance to put their house in order and look after the information of the people they serve."
Mr Macdonald said failure to comply with the notice was a criminal offence.
"If any further breaches occur, we do not rule out taking further regulatory action, including fining the organisation up to £500,000," he added.
The health board has until June 29 next year to complete an information asset register.
NHS Grampian is currently facing a staffing crisis and its chief executive Richard Carey and board chairman Bill Howatson have both resigned amid criticism of its management by senior clinicians.
Last week, civil liberties group Big Brother Watch released information which showed there were 23 data protection incidents involving NHS Grampian workers between 2011-14.
North-east Conservative MSP Nanette Milne said: "It is totally unacceptable that private and confidential information held on patients in Grampian is not 100% secure."
Aberdeen Donside SNP MSP Mark McDonald said: "This is a very serious finding which I expect NHS Grampian will take urgent action to address."
North-east Labour MSP Richard Baker said: "It is not acceptable that patients' personal information has been left in public areas and there is the threat of a £500,000 fine that the board simply can't afford."
North-east Liberal Democrat MSP Alison McInnes said the board must take a "vigilant approach" when it came to protecting confidential patient information.
A spokeswoman for NHS Grampian said it was "fully committed" to meeting the commissioner's demands.
"All the incidents were investigated in full at the time, and we took any necessary actions to reinforce correct practice," she added.
"There are millions of occasions that patient data is handled by staff and we take the issue of data protection very seriously.
"We regularly train our staff in the importance and procedures covering data protection for the people we serve, and will continue regular training and awareness raising."