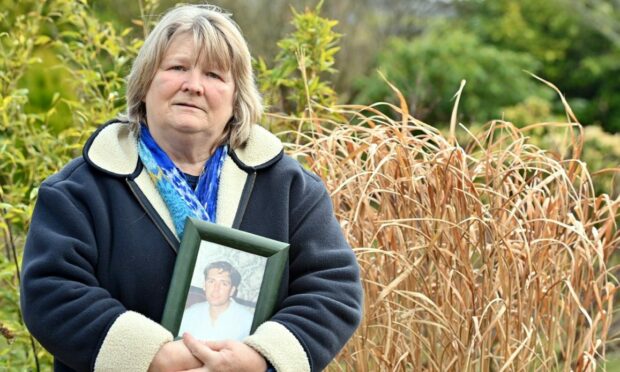 The sister of a man stabbed to death in his own home says her fight for justice is to show his son "something good can come out of something bad".
Stuart Quinn was out of prison less than 24 hours before he stabbed 56-year-old Alan Geddes 40 times.
Mr Geddes had offered to give the homeless man a place to stay on December 7, 2019.
Sandra Geddes says her brother's death "could have been prevented" as she called for answers to protect other families from suffering the same fate.
It comes as Scottish Justice Secretary Keith Brown agreed on Wednesday that he would meet the Geddes family to discuss the circumstances surrounding Quinn's release.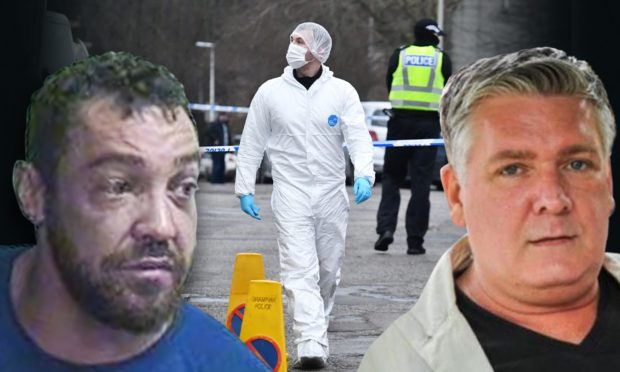 Speaking to the Press and Journal, Ms Geddes says her fight for answers is all on behalf of her brother's nine-year-old son, Lucas.
The 66-year-old added: "I want justice for my brother. I want his son, who is now nine, to know that something good can come out of something bad.
"That we've changed something that could save lives in the future and that this won't happen to another family because we've changed something in the system.
"He was at his school play in the afternoon, left him and said 'cheerio daddy', and that little boy never saw his daddy again.
"I'm a strong person and have taken this on but there are other families out there that can't do that and you shouldn't have to fight to get this justice.
"I can't move on until I get these answers because I have to do it for his boy.
"He's not old enough to do it so I have to do it for him.
"I'm a great believer that you should get something good out of something bad and if we can change even just small details that will save another family having to go through what we've had to go through."
"I can't move on until I get these answers because I have to do it for his boy.

Sandra Geddes, brother of Alan Geddes
The Crown Office is reviewing a decision not to hold a Fatal Accident Inquiry into the circumstances surrounding Mr Geddes' death.
The Scottish Mental Welfare Commission is also conducting its own review into the situation surrounding Quinn's release.
This is expected to report its findings by the end of April.
Justice secretary to meet Geddes family
North-east MSP Douglas Lumsden asked Mr Brown to meet the Geddes family to discuss improvements that can be made to the existing system.
Speaking at Holyrood, Mr Lumsden told MSPs: "I keep in touch with Alan's sister Sandra who strongly believes that her brother would still be alive today if Quinn's previous convictions and psychopathic behaviour had been properly assessed.
"And there are lessons to be learned to ensure something like this never happens again."
In response to the request to meet with the Geddes family, Mr Brown said: "Can I first extend my condolences to Mr Geddes' family and say yes of course I'm willing to meet with the member and the family that's concerned.
"This is an extremely difficult thing to do and it is the case we should always continue to improve over time because people lives depend on this."
In an earlier answer, the justice secretary said the NHS "provide access to appropriate mental health and assessment" to prisoners.
Mr Lumsden later added that a "radical overhaul of the system is needed so rigorous assessments are made when deeming a criminal safe enough or not to be allowed back into the community".
What happened to Alan Geddes?
Quinn had been released from HMP Grampian in Peterhead and travelled to Aberdeen.
Mr Geddes allowed him to stay the night in his flat in the city's Ruthrieston Crescent, after meeting him on a night out in the city.
The kind-hearted gesture was met with violence after Quinn stabbed Mr Geddes 40 times in his own home, while high on cocaine and alcohol.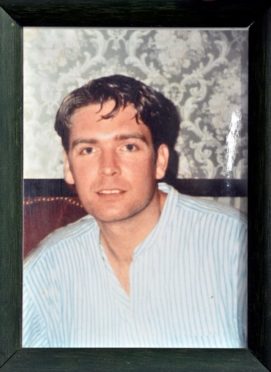 He pled guilty to a murder charge at the High Court in Glasgow in February 2021 and was jailed for a minimum of 18 years.
Ms Geddes said Quinn's issues "would have rung alarm bells to me that this guy has got serious, serious problems – and I often wonder if he was crying out for help and didn't get it".
Quinn's neighbours previously said that police had failed to take warning signs about him seriously enough.
They believe it had been "inevitable" for years that he was going to harm somebody, having seen his violent and paranoid behaviour at close quarters.
A report by the Scottish Fatalities Investigation Unit (SFIU) published last year said Quinn – who had a history of psychotic episodes – was assessed two days before his release from prison.
This found "no psychotic symptoms were identified" and the Scottish Prison Service was "statutorily obliged" to release him.