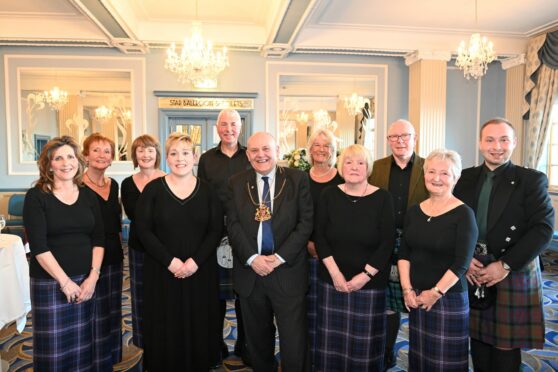 Aberdeen Gaelic Choir has celebrated 70 years together – and hopes another 70 are on the cards.
Formed in 1952 the choir is going strong, with founder members still in attendance and a new conductor taking over prior to the pandemic.
One of the choir's founder members, 94-year-old Gladys Sangster, was on hand at a civic reception in Aberdeen and shared her memories with Lord Provost Barney Crocket.
Strong links with Gaelic language and culture
She shared with the provost photographs from the choir's long history.
Choir members spoke of its strong links from across Aberdeen and Aberdeenshire with Gaelic language and culture.
Conductor Kerrie Kennedy took over the reigns of the choir pre-pandemic. She said the whole committee has kept the choir going via online meetings.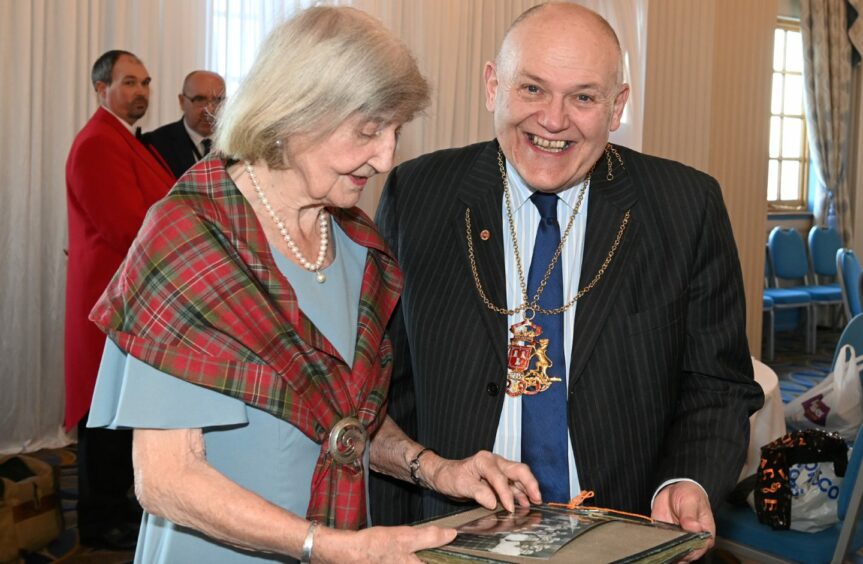 Beach Ballroom saw members share memories of the choir
At a civic reception in Aberdeen's Beach Ballroom on Friday night, members gathered to share memories of the choir.
Mrs Kennedy said: "Aberdeen Gaelic choir was formed in 1951 and one of the founding members, Gladys Sangster, attended the special celebration.
"Gladys' late husband Colin Sangster conducted the choir for 20 years from 1957.
"Mr Sangster taught at Summerhill School, Aberdeen."
The choir attracts singers from both Aberdeen and across Aberdeenshire.
Speaking of the civic reception, she added: "We were delighted to receive this honour and recognition from Aberdeen City Council.
"It was a very special occasion where our choir family, old and new, could come together to mark this special milestone.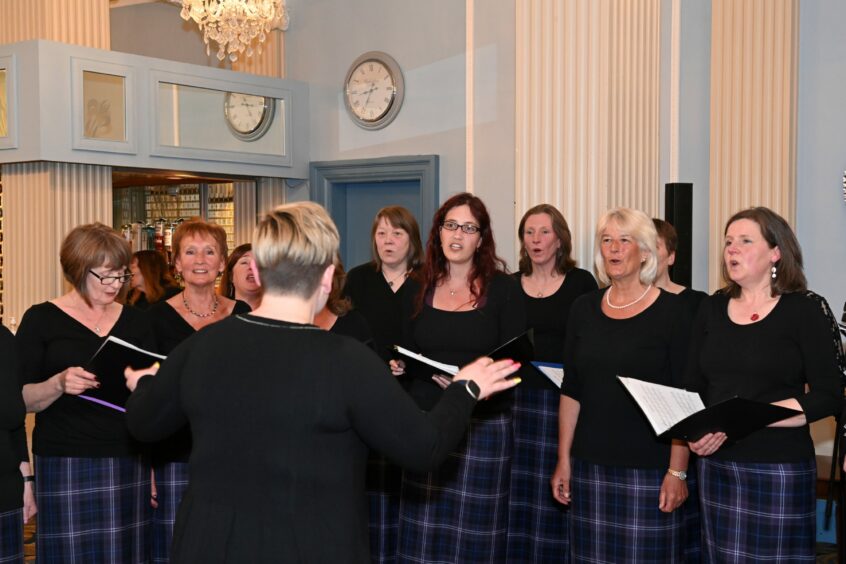 "As conductor, I was delighted to share this celebration with former conductors and Gaelic tutors who have contributed their time and talents to the choir over the years.
"There were so many highlights from the evening but after our short performance our encore saw former members of the choir in attendance joining us for a very emotional version of Gleann Bhaile Chaoil.
"It is always an honour to conduct and lead our choir but this was a truly special moment for me."
Hat- trick of wins
"It has not been easy for choirs during the pandemic,  but it has been particularly difficult for all Gaelic choirs, our extended Gaelic choir family. We look forward to the day that we see all Gaelic choirs – old and new – back to where we were before the pandemic.
"For now, it is onwards and upwards, positively looking forward and preparing for the Royal National Mòd in Perth this October."
A hat-trick of wins in the Margrat Duncan competition over a number of years prompted a return to the premier Lovat and Tullibardine in recent years.
The choir meets every Tuesday at 7.30pm in Holburn West Church.