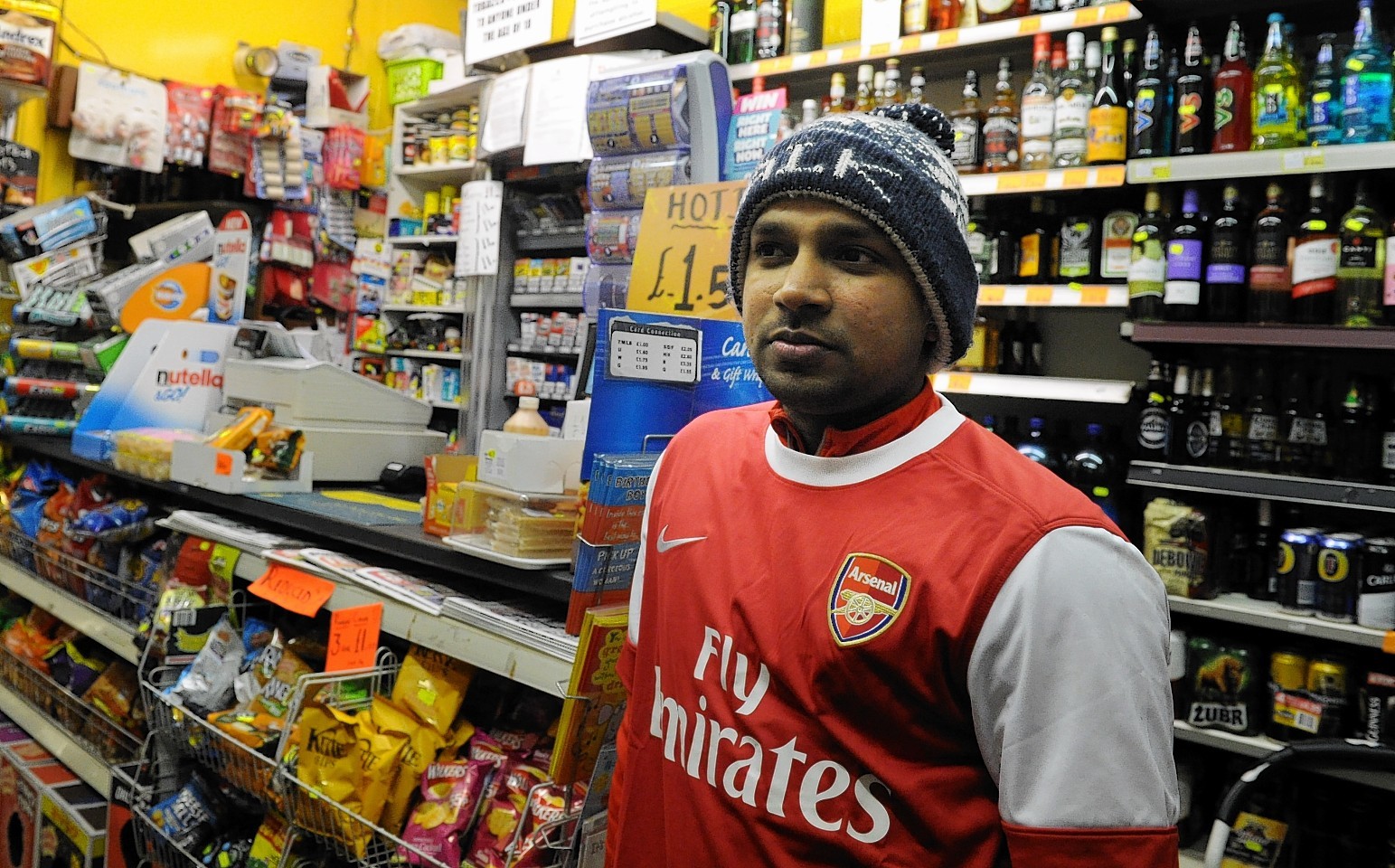 A man who attempted to rob an Aberdeen shop at knifepoint fled after the store's manager fended him off with a golf club.
Joney Joey, the manager of Froghall Stores on Froghall Terrace, had just been opening up his shop when the would-be thief entered the building.
Mr Joey said: "Somebody was waiting outside the door with a hoody on and I thought he must be cold or something, so I opened the shop for him.
"He asked me for cigarettes, so I went behind the counter to get them for him. He handed over the money, and then he took out a knife from a big blue bag."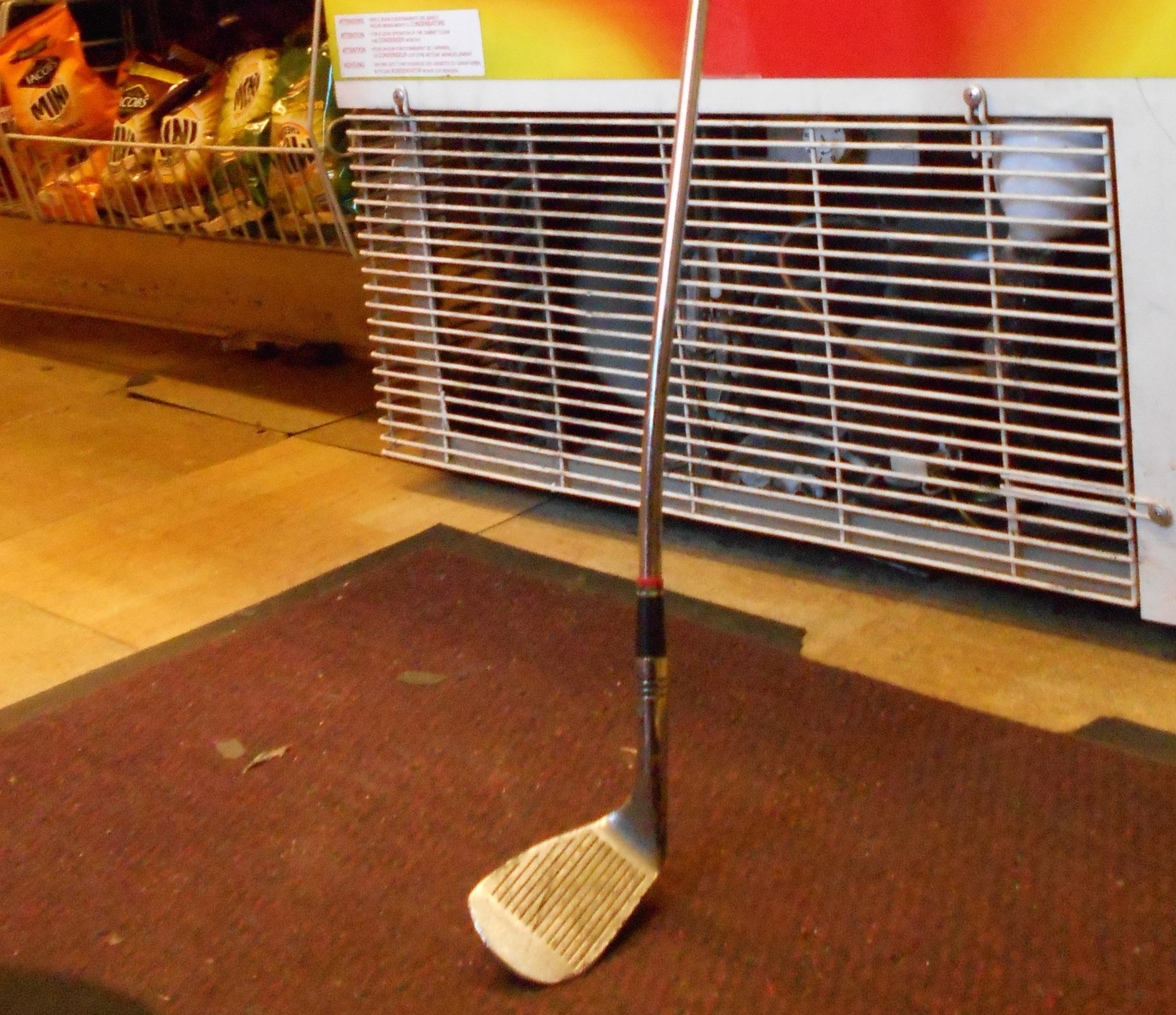 Gesturing to his forearm, Mr Joey said: "With the handle, I would say the knife was about a foot long. He put the blue bag on the counter and told me to put the cigarettes and money in the bag
"I told him that since I had just opened the shop I didn't have money in the till. I moved back, grabbed the massive golf club that I have in the back, so I took it and scared him and he left.
"He was a local Scottish guy, about the same height as me, and pretty thin. I couldn't see his face because it was totally covered, he had a ski jacket covering up his face, but I saw a scar on his nose. I haven't seen him since it happened.
"I was a bit scared at the time, but I'm over him now. You can't just hand over things to these guys."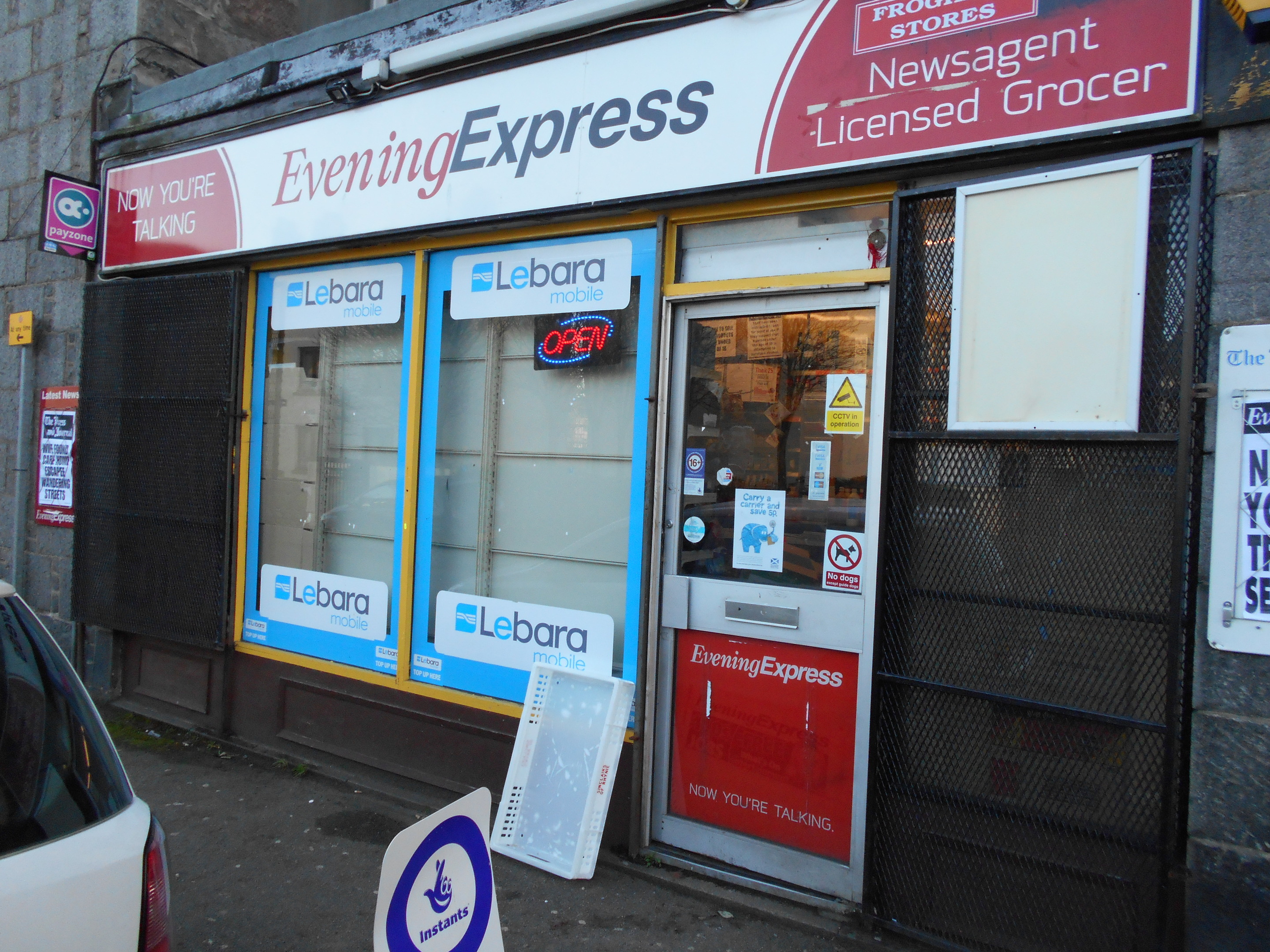 Mr Joey said that he's been in charge of the store for more than a year and a half, and that this is the first time anything like this has happened to him.
"The local community has been really supportive since it happened, so I'd really like to thank them for all of their help and kindness."
The incident took place at 8am on Friday, December 12. Police have described the man as wearing a light hooded top, dark trousers, and between 30 to 40 years old.
Anyone with information related to the crime can call police on 101 or Crimestoppers on 0800 555 111.