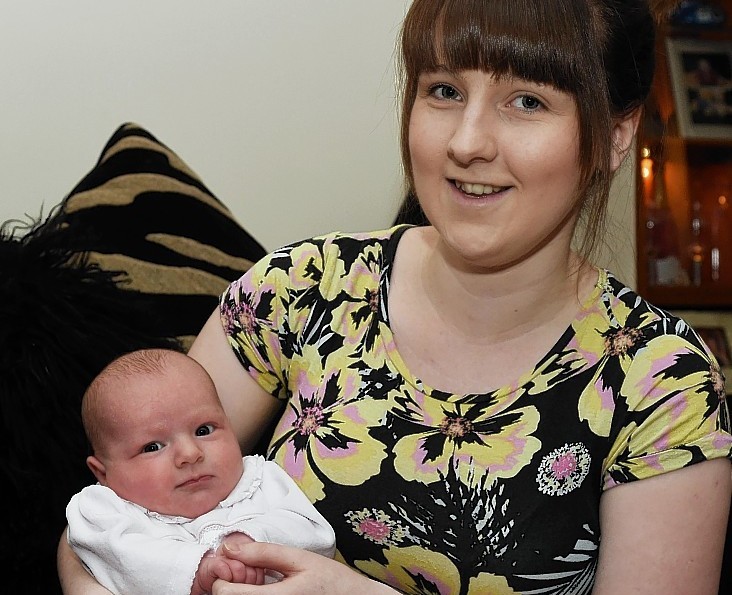 A north-east council office closed on a high as the local registrar of 38 years recorded the birth of a family friend's newborn baby.
Registry services at Maud ended on December 31, and the signing of Emily May Ironside's documents on December 23 marked the end of an era for the village office.
Maureen Stephen, who has been a registrar at Aberdeenshire Council's area office in the village since 1976, said: "Emily's mum Laurena is a close family friend so I was thrilled when she decided to come to Maud to register Emily's birth.
"Although this was the last registration in Maud, I will be continuing my work with the service in the Ellon registration office where I'm looking forward to registering more important events."
Emily was born to Laurena, 23, and Kevin Ironside, 27, from Crimond at 8.18am, on December 1 at the Peterhead Community Hospital. She weighed 7lb 12oz.
Yesterday delighted first-time mother Mrs Ironside said: "We are both over the moon about the safe arrival of our daughter, it was a great end to a great year as Kevin and I were married on February 1.
"Maureen has known me since birth as her husband and my dad played football together in their younger years so it was also very special that a close family friend was able to register Emily's birth."
Mrs Ironside added: "Emily has been just brilliant, she's a very good wee baby."
Registration services in Maud have now ended, however the marriage room remains open for weddings, civil partnerships and naming ceremonies on request.
Registration services are still available in the north of Aberdeenshire in Ellon, Fraserburgh, Peterhead and Banff.