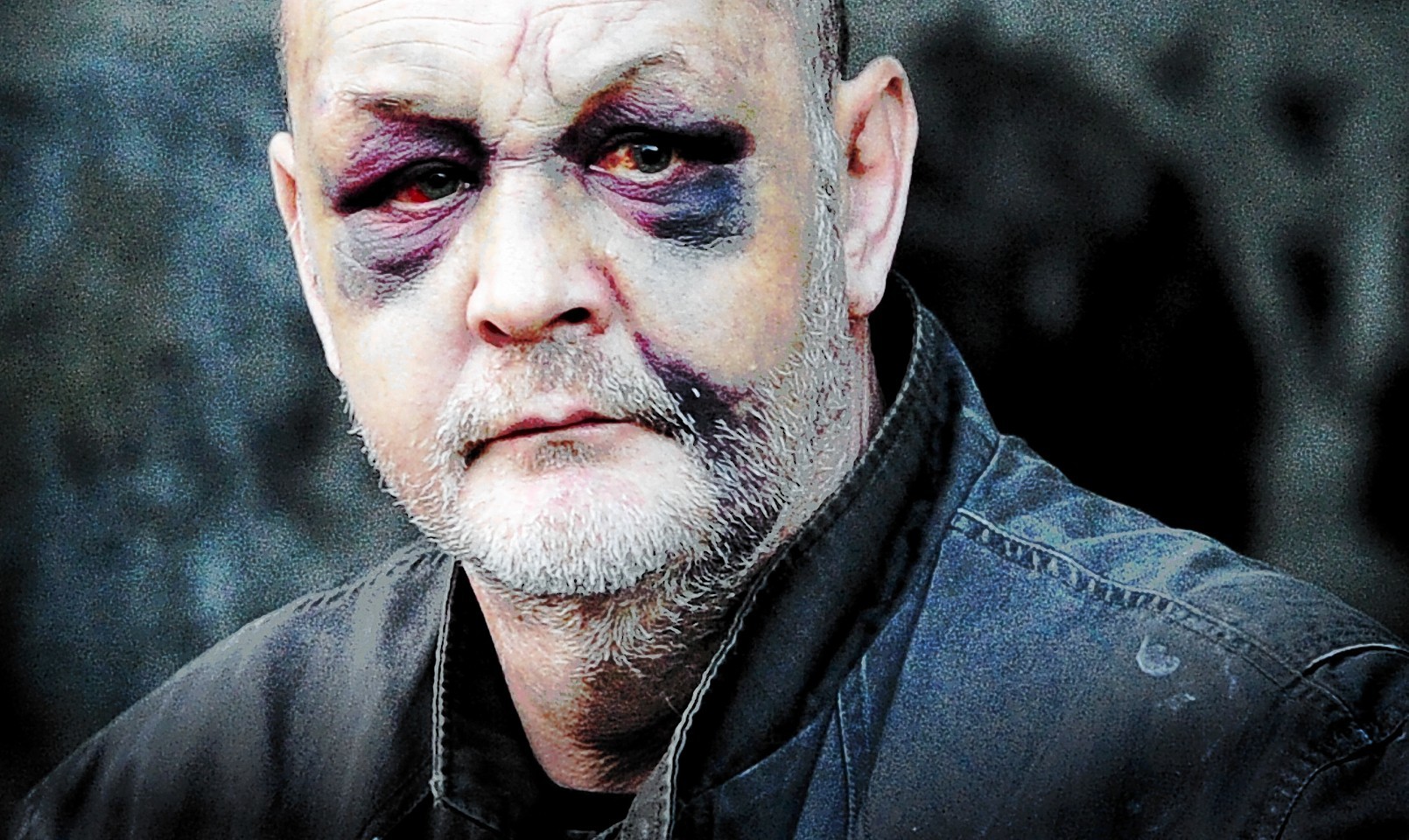 A thief was branded the lowest of the low yesterday after he admitted stealing hundreds of pounds from his own mum just days before Christmas.
James Wood avoided jail for the callous crime, but appeared in the dock at Aberdeen Sheriff Court sporting two black eyes after members of his own family administered their own form of justice.
The court heard Wood took £200 from the purse of his 83-year-old mum, Elizabeth, on December 21.
Representing the 53-year-old yesterday, solicitor Mike Monro said: "When it comes to thefts I don't think it can get any lower than this".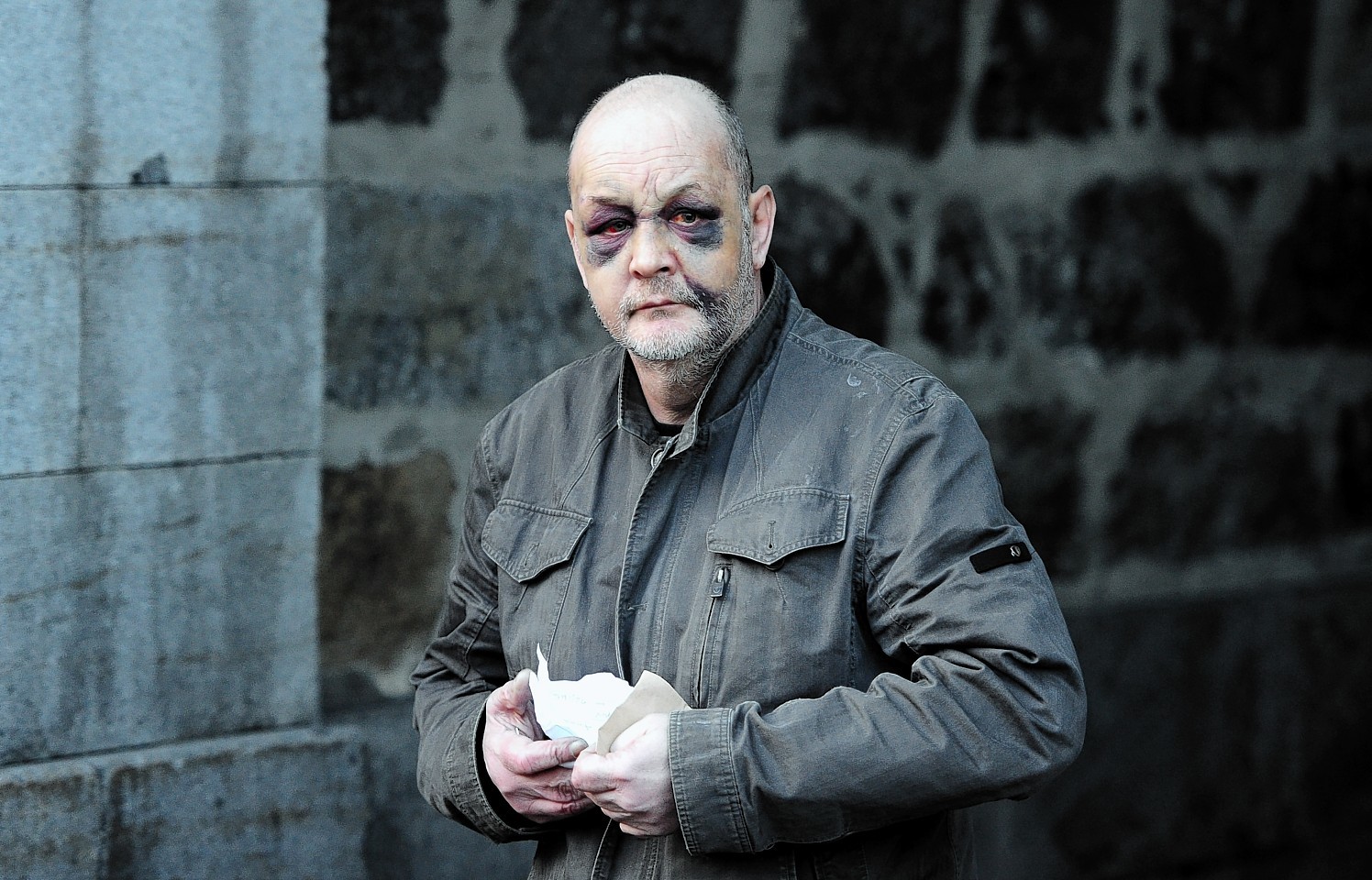 He said Wood had been "ostracised" by his relatives since the betrayal came to light.
He added: "He has been made subject to retribution from family members, as you can see from my client's face today."
The court heard Wood took the cash – which has never been recovered – from his mother's purse, which was in her home at the time.
Fiscal depute Karen Dow said he was not allowed a key to the property in Aberdeen as he had stolen from her before.
She said that when police went to arrest Wood on Saturday he confessed straight away.
"On January 24 the accused was located at his home address and officers could tell he had been drinking," she said.
"During the journey to the police station he said 'Is this about stealing money from my ma?' and 'I stole money from my ma'."
Mr Monro said Wood, of flat B, 143 Glenbervie Road, Aberdeen, was an alcoholic with a "not formidable" criminal record.
He said his client's alcohol problem had worsened over the last few months as a result of "serious family matters", and that at the time of the sneak theft he was highly intoxicated.
Mr Monro added: "To say that the accused is ashamed is an understatement.
"He realises that the relationship he has with his mother is fractious to say the least.
"It is easy for me to apologise on his behalf but it is up to him to make up with his mother to see if she would be willing to resume a mother-son relationship."
Mr Monro said Wood deserved some credit for confessing what he had done to the police as soon as they arrived to arrest him.
He said: "He held his hands up to it even before he got to the police station. He made full and frank admissions even before seeking legal advice."
Mr Monro told Sheriff Kenneth Stewart his client had never received a prison sentence in the past and asked him to consider adjourning for reports if he felt that was something to consider.
Instead, the sheriff imposed 100 hours of unpaid work in the community and ordered that it be carried out in the next four months.