Police are on the hunt for vandals after graffiti was scrawled across parts of Old Aberdeen this weekend.
Various tags, slogans and symbols were spray painted and scrawled over trees, public and private property in the Don Street area.
Police believe the vandals struck between 4.30pm on Saturday and 9.30am on Sunday.
The tags that sprung up over the weekend on fences, doors and walls frequently read "PYN" or "FYN" in green or white paint, and "RIMBMA" or "RIMB" in pink paint.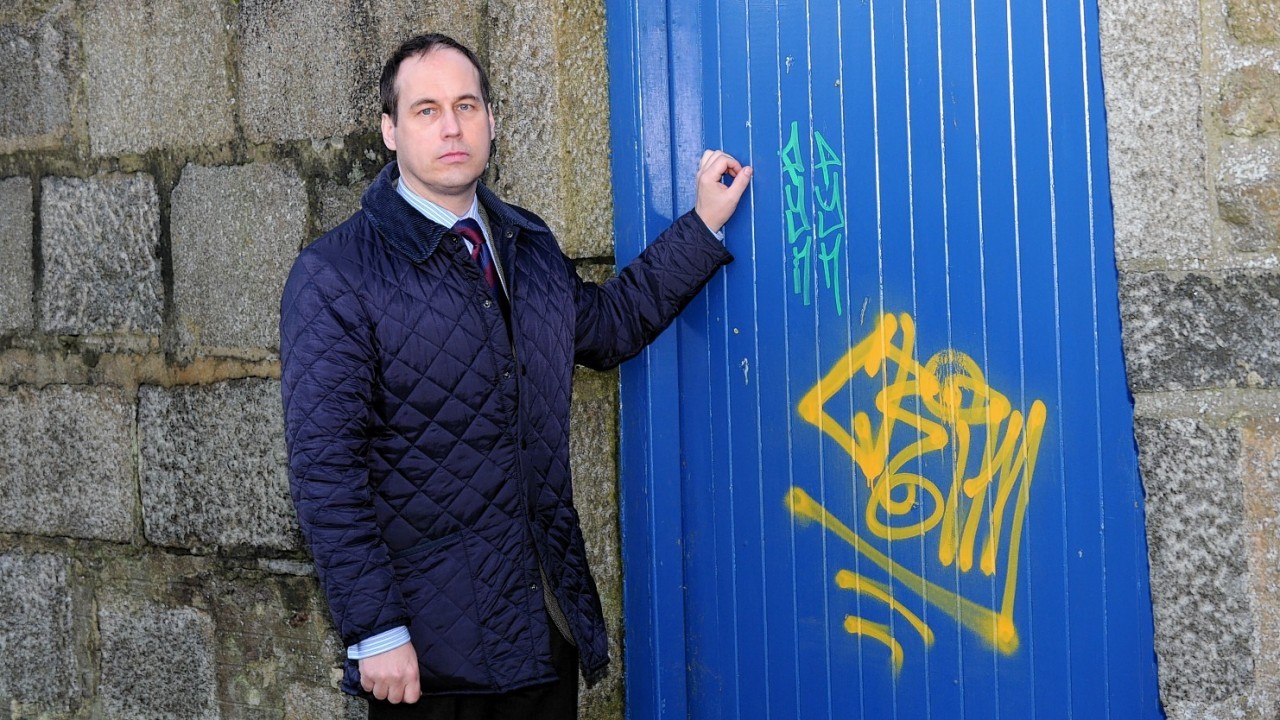 Other tags in yellow and blue were also left behind.
Streets around Don Street, including The Chanonry, have also been targeted by vandals over the last month, with one resident returning to find a huge red marijuana leaf spray painted across her newly-painted green door after she had been away in Australia.
The resident, who didn't wish to be named, said: "We came back towards the end of January after being gone for about a week and it was there.
"This isn't the first time, before this we had a huge swastika that was only visible when it rained, as if it was a solvent or something, so this one is fine in comparison."
Councillor Martin Greig, chairman of the Aberdeen Community Safety Partnership, described the problem as "broken window syndrome".
He said: "Vandalism and anti-social behaviour that's left unchecked tends to attract and encourage further misbehaviour, so it is vital to tackle these problems as quickly as possible so that the situation does not escalate.
"The council and the police work together in recording and tracking graffiti offences, and it is important that they act as quickly as possible, but the policy for removing graffiti means it can takes weeks for this unsightly mess to be cleared up."
Sergent Billy Thom of the Tillydrone Community Policing Team said: "We are working with our partner agencies to investigate these vandalisms and will be increasing patrols in the area assisted by community wardens.
"I would appeal to any members of the public who may have seen anyone acting suspiciously in the area or any parent who suspects their child may be responsible to contact police on 101 or Crimestoppers on 0800 555 111 if they wish to remain anonymous."