Donald Trump has welcomed a decision that could lead to Aberdeen City Council being forced to hand over documents concerning the offshore windfarm close to his north-east golf resort.
It comes after the Scottish Information Commissioner found the local authority had been "incorrect" to tell Mr Trump it did not hold some of the paperwork he had requested.
Mr Trump turned to the watchdog after his request to see correspondence between the council and the Scottish Government over the controversial European Offshore Wind Development Centre (EOWDC) in Aberdeen Bay was broadly unsuccessful.
SIC found that the council did have some of the documents and said the local authority must respond again to Mr Trump's request after "failing to comply" with freedom of information laws.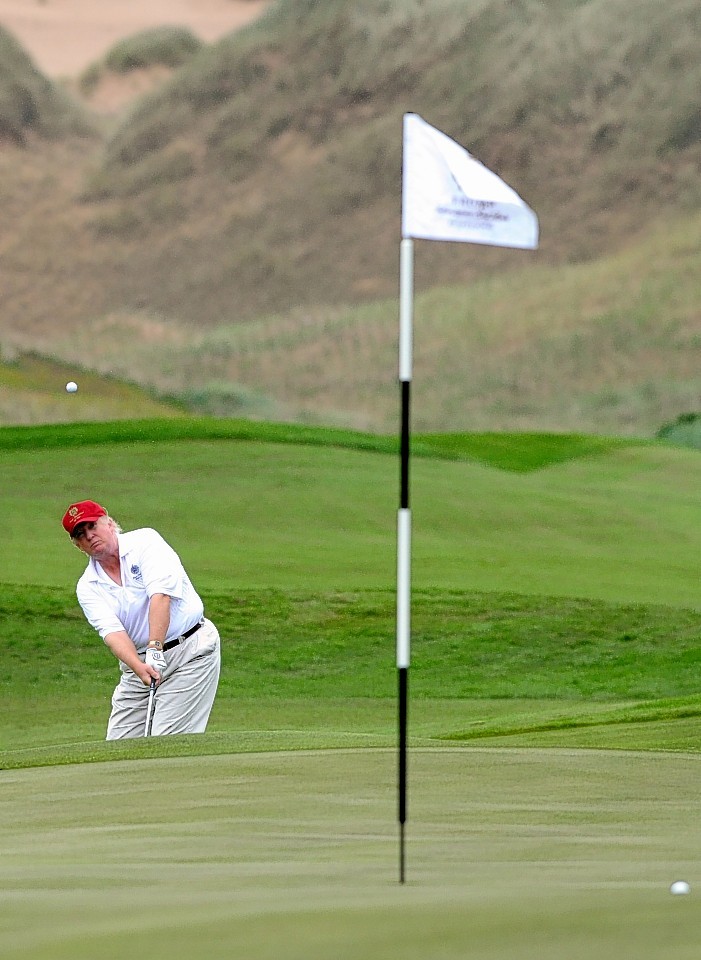 George Sorial, executive vice president of the Trump Organisation and lawyer for the businessman, said: "There has been a lack of transparency over the EOWDC for too long.
"We now have a planning application that has been languishing for 10 years in the planning process.
"We are pleased with the decision of the SIC and we think it is a wise decision.
"We are looking forward to reviewing what lies in the documents."
The local authority will now consider which papers to hand over to the tycoon.
A spokesman for Aberdeen City Council said: "We can confirm that the city council has been informed of the Information Commissioner's findings and is now considering the next steps which need to be taken."
Mr Trump has long opposed the offshore windfarm and believes it will spoil the views from the Trump International Golf Links Scotland course near Balmedie.
Mr Trump has said he will not invest in a hotel or new homes on the site of the Menie course if the development goes ahead.
The Scottish Government has granted the controversial 11-turbine windfarm scheme the final planning consent it needs.
But the scheme has now been delayed for around two years, partly due to legal action by Mr Trump.
In February 2014, the Court of Session rejected his bid for a judicial review of the Scottish Government's decision to allow the development in 2013.
He has since lodged an appeal of that ruling.