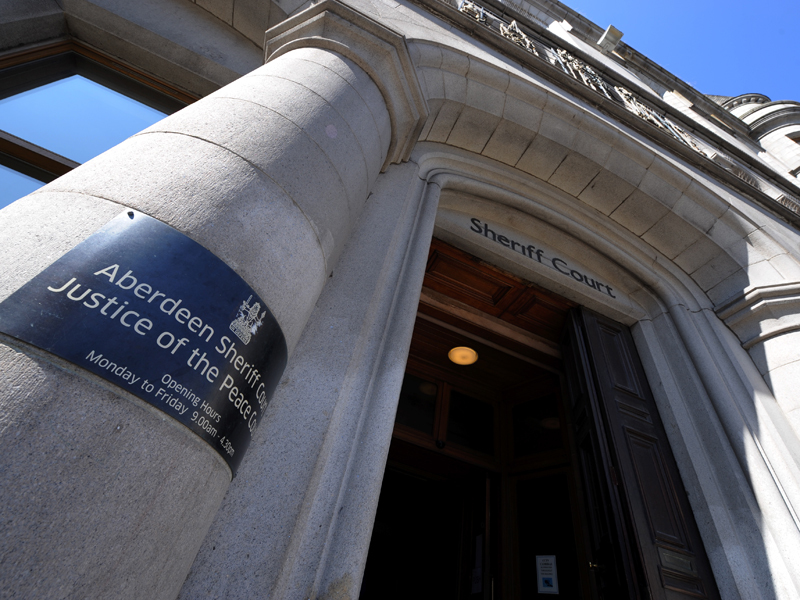 A serial offender has been jailed for breaking into an Aberdeen chemist before making off with a stash of prescription drugs.
Malcolm North, 55, appeared at the city's sheriff court yesterday and admitted forcing his way into Tillydrone Pharmacy in the middle of the night on January 9 this year.
The court heard that North, who is being treated for a heroin addiction, had previously served lengthy "old fashioned high court prison sentences" for two identical crimes committed more than 20 years ago.
Solicitor Mike Horseman urged Sheriff Graham Buchanan to impose a community based sentence on his client.
However Sheriff Buchanan asked Mr Horseman what kind of message he would be sending out to the people of Tillydrone if he allowed someone with such a significant record, and a repeat offender, to remain at liberty.
He said: "Lots of people have drug addictions but they do not just go out in the early hours of the morning and break into chemists and steal control drugs.
"What sort of message does this send out to the people of Tillydrone if the court did not think it was all that serious to break into the local chemist and steal drugs.
"I realise that you are just doing your job, Mr Horseman, in saying all that you can for Mr North, but I have to have regard for all interests here, in particular the public interest."
Sheriff Buchanan said North, of 51 Pennan Road, Aberdeen, had a "deplorable" criminal record and jailed him for eight months.