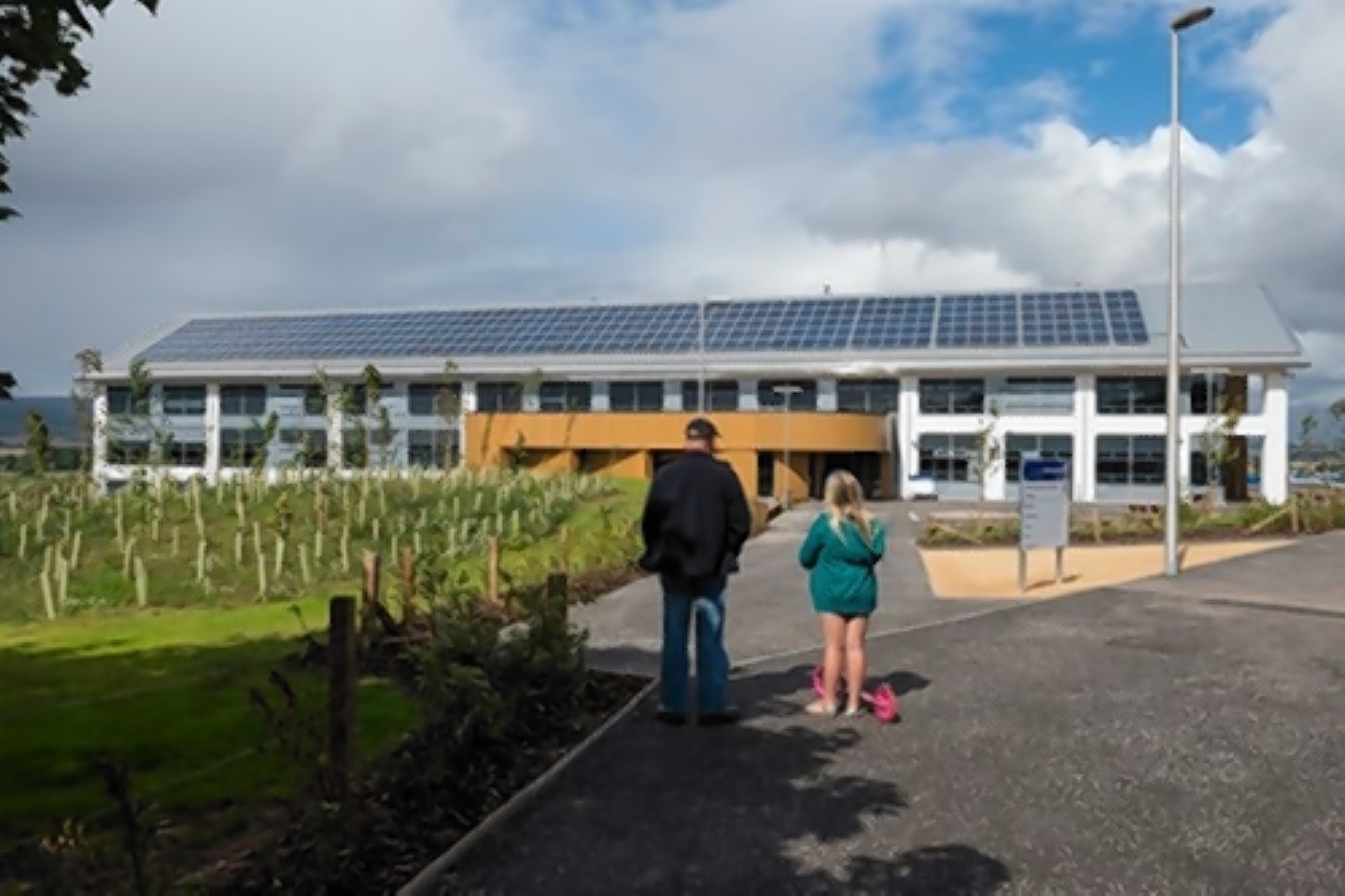 A former high school, which has lain empty for almost a year, could be turned into a swimming pool and sports facility.
The old Mearns Academy site at Laurencekirk was replaced by a £23million community campus last August, and has been disused ever since.
However, the Laurencekirk Development Trust (LDT) is now proposing a swimming pool, along with other sports facilities on the land.
The group had hoped the new Mearns Academy would be equipped with a pool, however, residents in the fast-growing village and the wider Howe of the Mearns area currently face a 10-mile journey to Montrose if they fancy a dip.
Members are now suggesting raising funds for a feasibility study, which could lead to them putting in a bid to Aberdeenshire Council for the building.
Chairman of the group, Mike Robson, said locals were keen to promote health and fitness in the area and feared the local authority might sell it on to "the highest bidder".
He said: "This has been something that has been on people's minds for ages. A swimming pool has always been top of the list for community facilities.
"We had obviously hoped it would be included in the new academy but they have set no room to expand the new school. It is our intention to put in a community bid for the old academy site.
"A very good model we think is Oban's Atlantis Leisure Centre. It was taken over by a local committee in a financial partnership with the council. It has been a tremendous success."
He acknowledged the pool would be a "very major project" for the group, adding: "We need to get public support. The population of the Howe of the Mearns is around 9,000 to 10,000 people. We have got a big area that is missing out."
An Aberdeenshire Council spokeswoman said: "A decision is yet to be taken on the future of the pitches at the former Mearns Academy site.
"The planning and local engagement for the Mearns Academy Community Campus over the past four years has delivered a package of greatly enhanced community facilities. This planning did not include a swimming pool."
A public meeting on future sports facilities in Laurencekirk will be held at Mearns Academy on Tuesday, April 21, at 7pm.