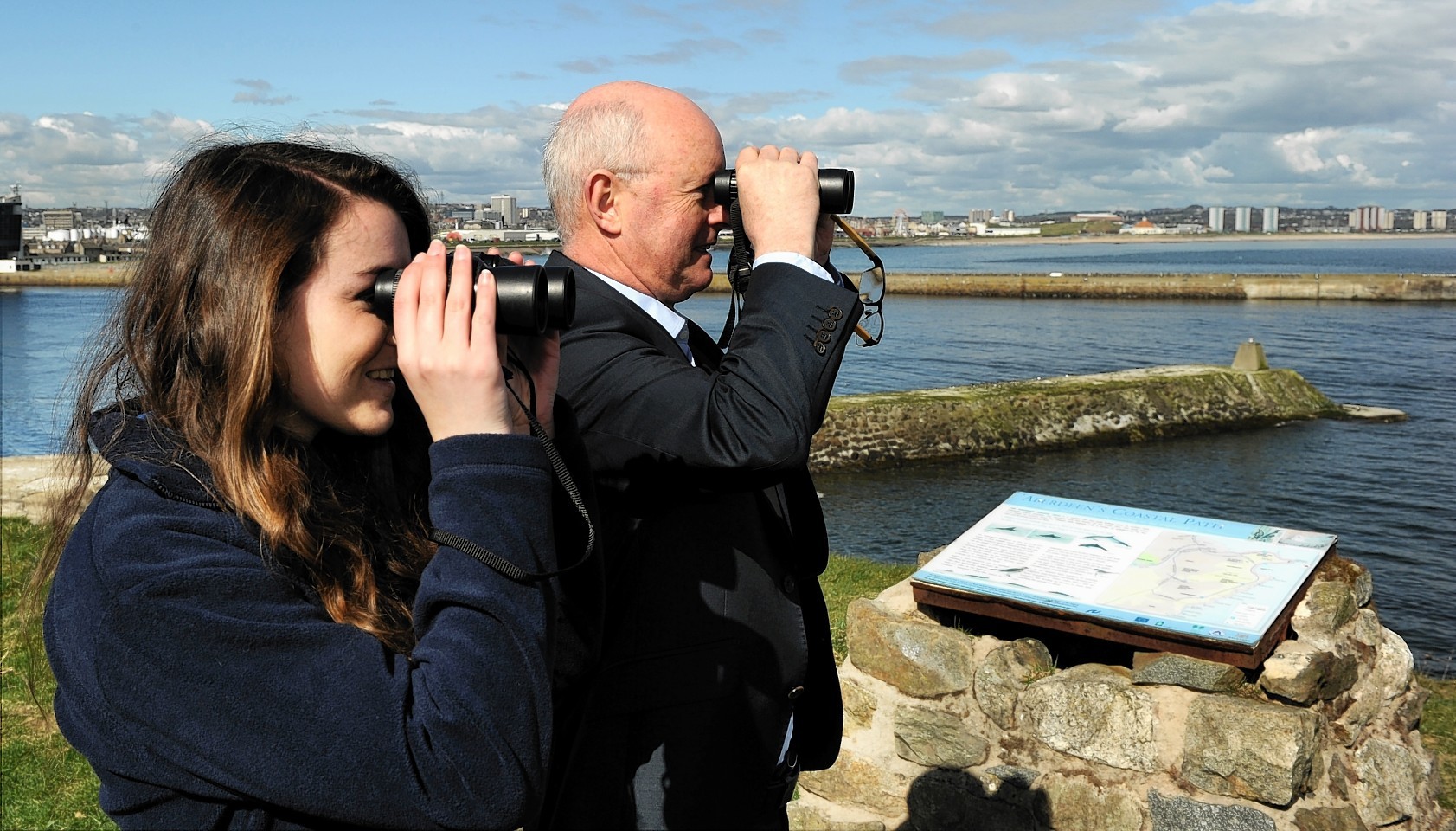 Wildlife enthusiasts are being invited to witness one of the ocean's most fascinating creatures as the third annual Dolphinwatch gets underway.
The summer-long celebration was launched by the RSPB yesterday morning at Torry Battery, Aberdeen – one of the top locations in the country for spotting the highly-intelligent mammals.
Last year's Dolphinwatch attracted almost 2,000 people, who were rewarded with displays on more than 90% of the days the project was running.
Hopes are high the dolphins will turn out in the same numbers this year, helping to reinforce Aberdeen's burgeoning reputation as a hot spot for observing the animals.
Helen Hiley, part of the Dolphinwatch team, said: "Aberdeen is such a fantastic place to see dolphins and it's amazing to have a wildlife spectacle like this so close to a city-centre.
"From Torry Battery you often get great views of them feeding and playing at the harbour entrance.
"We're really excited to be running Dolphinwatch for the third year and can't wait to share the experience of seeing such magnificent creatures with as many people as possible."
This year, the project is being supported by Aberdeen Harbour Board which has joined forces with the RSPB for the next five years.
Chris Bain, external relations director for the board, said: "Aberdeen Harbour Board are very proud that dolphins choose to visit the port on such a regular basis, and that we can support Dolphinwatch in educating the public about these wonderful creatures."
The Dolphinwatch team will be at Torry Battery from 11am-6pm, Thursday to Sunday, every week from now until the middle of August.
They will be equipped with binoculars and telescopes provided by Viking Optical, and plenty of expertise to help visitors get the best experience possible.
Volunteers will also be trained so they can contribute to the Whale and Dolphin Conservation's Shorewatch programme, which monitors the presence of whales, dolphins and porpoises in order to better protect them.
A series of Dolphinwatch events will be held throughout the summer