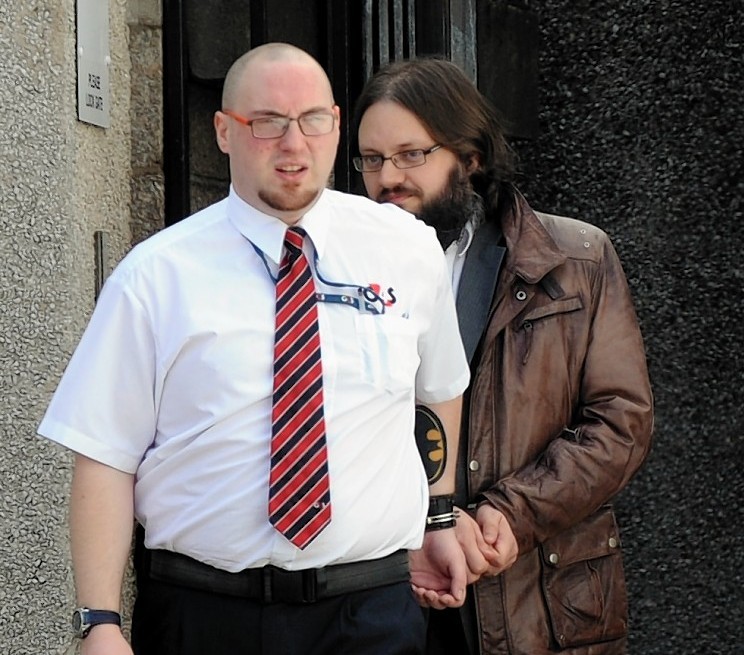 An Aberdeen man who was caught with thousands of obscene pictures and videos has been jailed.
Graham Anderson became addicted to extreme pornography and filled his two computers and two hard drives with 8,556 indecent images of children and 460 videos.
He was also caught by police with 125 photos and 32 videos of women engaged in sexual acts with animals.
Yesterday the 36-year-old was locked up for nine months after the city's sheriff court heard that "a large number" of the images were classed as being at the top end of the scale.
Fiscal depute Elaine Ward said Anderson's home was raided by officers at around 7.45am on January 25, 2013.
He told the police before they carried out a search that he had "lots of pornography" on his computers and said "some of it is extreme".
Of the indecent images of children found on the devices, 1,420 were classed as level four and 92 were classed as level five – the most serious of categories.
The court heard they depicted scenes involving children aged between two and 16.
Of the videos found, 294 were classed as level four and 18 as level five.
Representing the first offender, solicitor Bob Anderson said his client – who also failed to appear in court when his case called on November 25 – had tried to kill himself since he was caught.
He said the pressure of the proceedings against him had become too much for him to cope with.
The court heard that Anderson had originally been brought up "on the islands" and had moved to Aberdeen when he was "fairly young".
Mr Anderson said as a result of this his client most of his teens feeling very isolated, and this continued into adult hood.
The court heard that between August 3, 2009 and January 25, 2013, at his home, 1 The Orchard, Spital Walk, Aberdeen, Anderson would spend his time downloading the indecent images.
His lawyer said that as time went on the material he was accessing became more and more extreme.
Sheriff Graham Buchanan said that given the "rather large" number of images Anderson had downloaded which were classified as being at level four or five a "custodial sentence could not be avoided".
He jailed Anderson for eight months for the indecent image offences and sentenced him to a further month in prison for failing to appear in court.