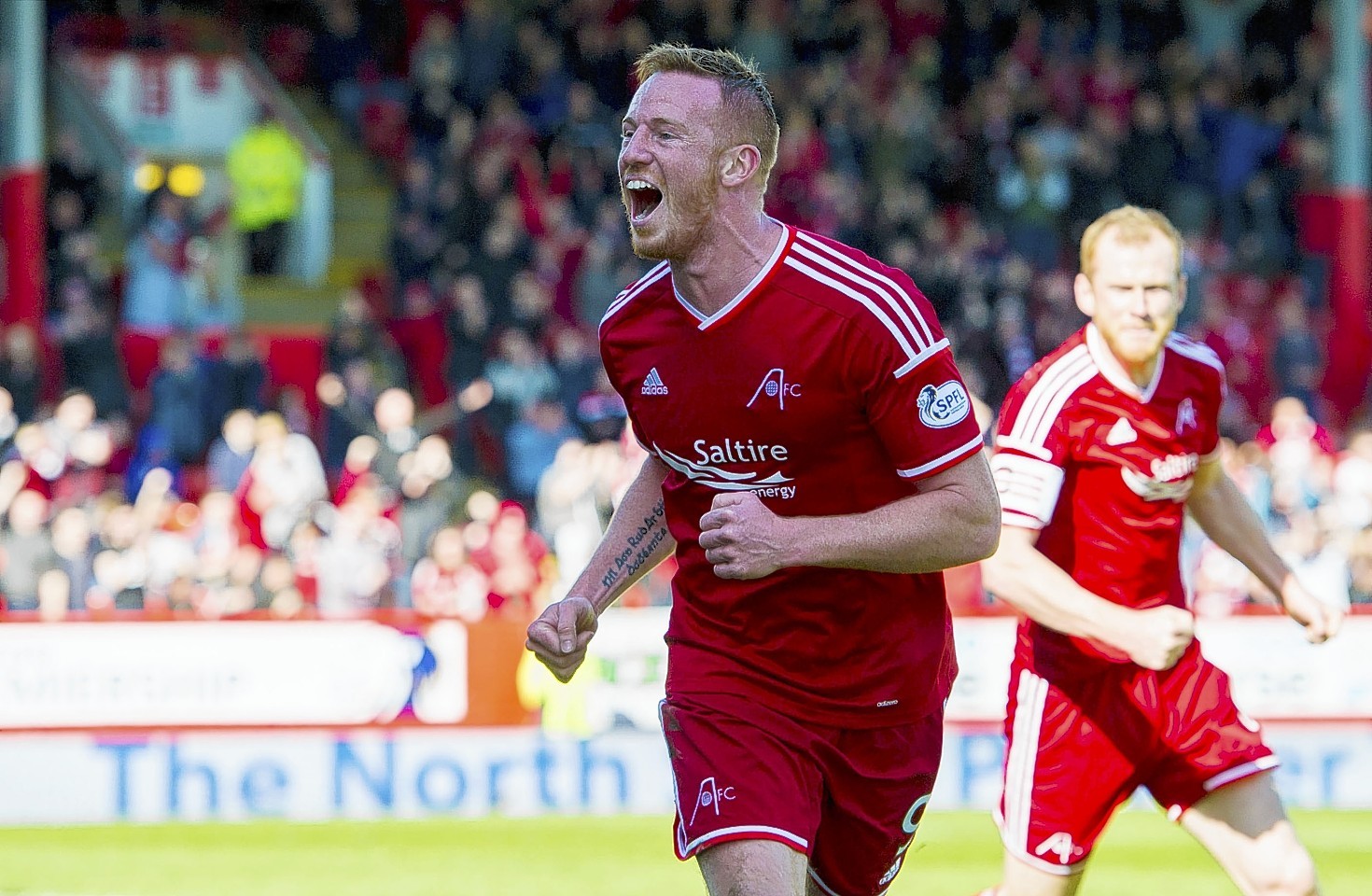 Aberdeen forward Adam Rooney has been called into the Republic of Ireland squad for next month's international matches against England and Scotland.
The Dons striker, who has scored 27 goals for the club this season, is in line to earn his first international cap after manager Martin O'Neill named him his provisional 33 man squad for Ireland's upcoming friendly against England at the Aviva Stadium on Sunday, June 7, and Uefa Euro 2016 Group D qualifier against Scotland, also at the Aviva Stadium, on Saturday, June 13.
The squad will be shortened ahead of assembling on June 1.
Republic of Ireland manager O'Neill said: "We have some very big games coming up, which the players will savour to be a part of. I have named a provisional squad today, which I will shorten before we meet up on June 1. I am looking forward to meeting up, and setting to work with the players."