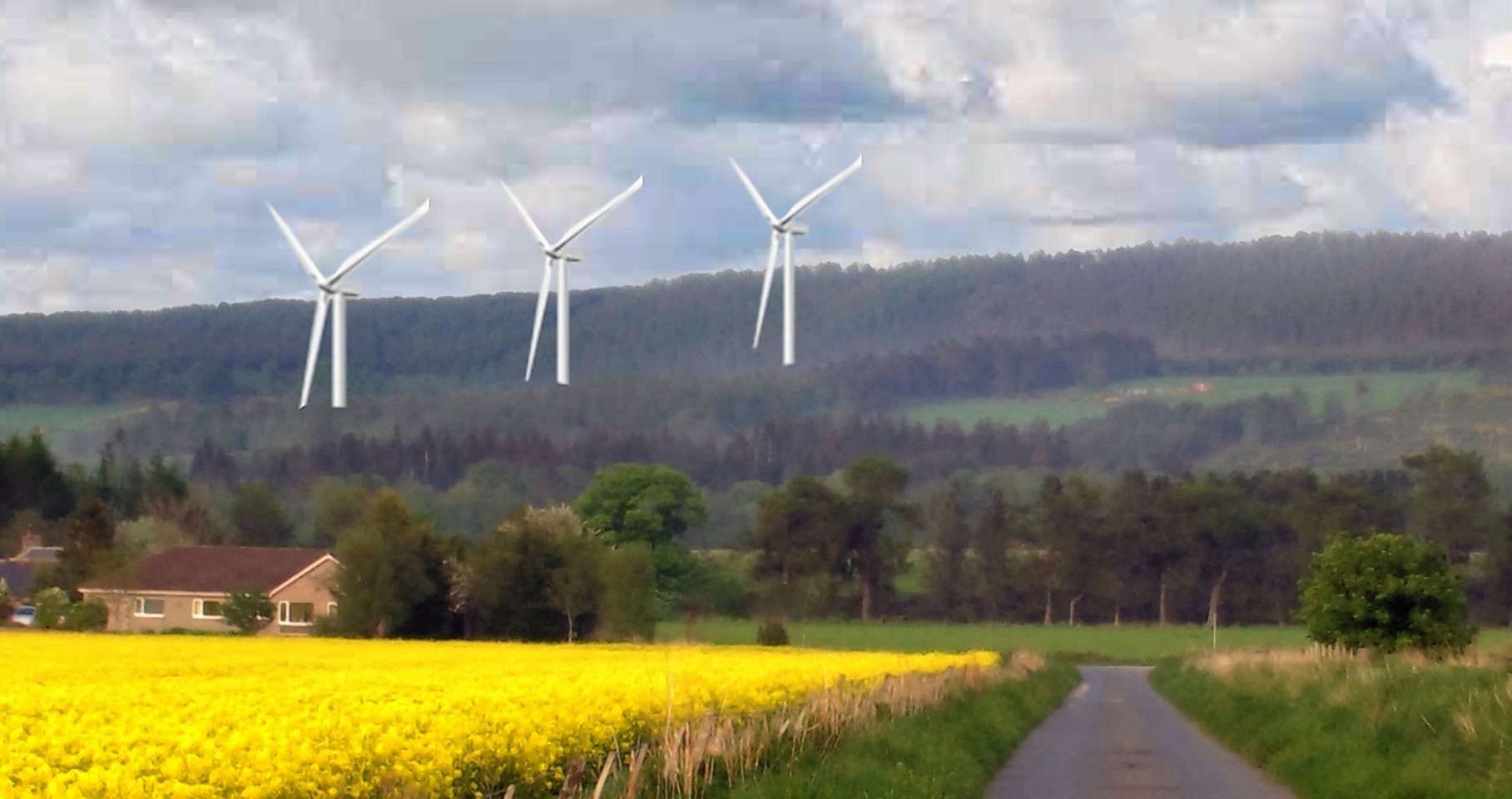 Plans for three 242ft wind turbines have attracted a raft of objections over fears they would spoil one of Aberdeenshire's most iconic landscapes.
But opinion appears to be divided as supporters of the scheme almost match the number of opponents.
Developers Steve and Michelle Clark from Kemnay have applied for permission to build the 900kw machines at land to the south of west Cornabo, at Monymusk.
The project would alter the famous image of Bennachie – a north-east landmark with thousands of years of history.
The top of the machine blades would be visible from Cairn William and hillwalkers would be able to see the full development from the summit of Mither Tap.
One of the 47 objectors, Hugh Falconer, branded the proposals "a disgrace" and described the area as one of the last "unspoilt" areas of the north-east.
The planning application is available to view on Aberdeenshire Council's website and comments can be made until Thursday.
The Bailies of Bennachie conservation group are compiling a formal response to the application but suggested the time had come to assign a special "zone" for Bennachie.
Senior ranger Jackie Cumberbirch said: "We need to have a debate with community representatives about some sort designation, as there is no protection for Bennachie.
"This would provide guidance for developers and help everybody to understand.
"I am not necessarily suggesting that Bennachie should be a national park but it is very much a focal point for the north-east.
"It is a managed landscape but we need to safeguard that national amenity for future generations."
Chairman of the Cluny, Midmar and Monymusk Community Council, Richard Lattimer, said the application had completely divided opinion amongst the members elected to represent the Monymusk area.
The group are a statutory consultee as part of the planning process and will decide in the coming weeks how to respond to the application.
Mr Falconer, who lives just outside Sauchen, said: "I think it is a disgrace that anyone would think about building three turbines on the scenic route up to the Lord's Throat, it is mind boggling.
"It is such an unspoilt part of the country and home to protected bird species.
"It is one of the last areas in the north-east that is free from industrial wind turbines and pylons.
"It is unbelievable."
Currently, there are 47 objections and 44 letters of support registered for the application.
Nick Orpwood, of the Concerned About Wind Turbines group, said: "I am pleased that members of the public are aware of this application and are commenting on it.
"Bennachie is a sort of symbol for Aberdeenshire.
"People in Monymusk are quite concerned about these turbines and it would seem like an important location.
"The people who are putting it forward obviously think there are energy benefits."
Steve and Michelle Clark could not be reached for comment last night.