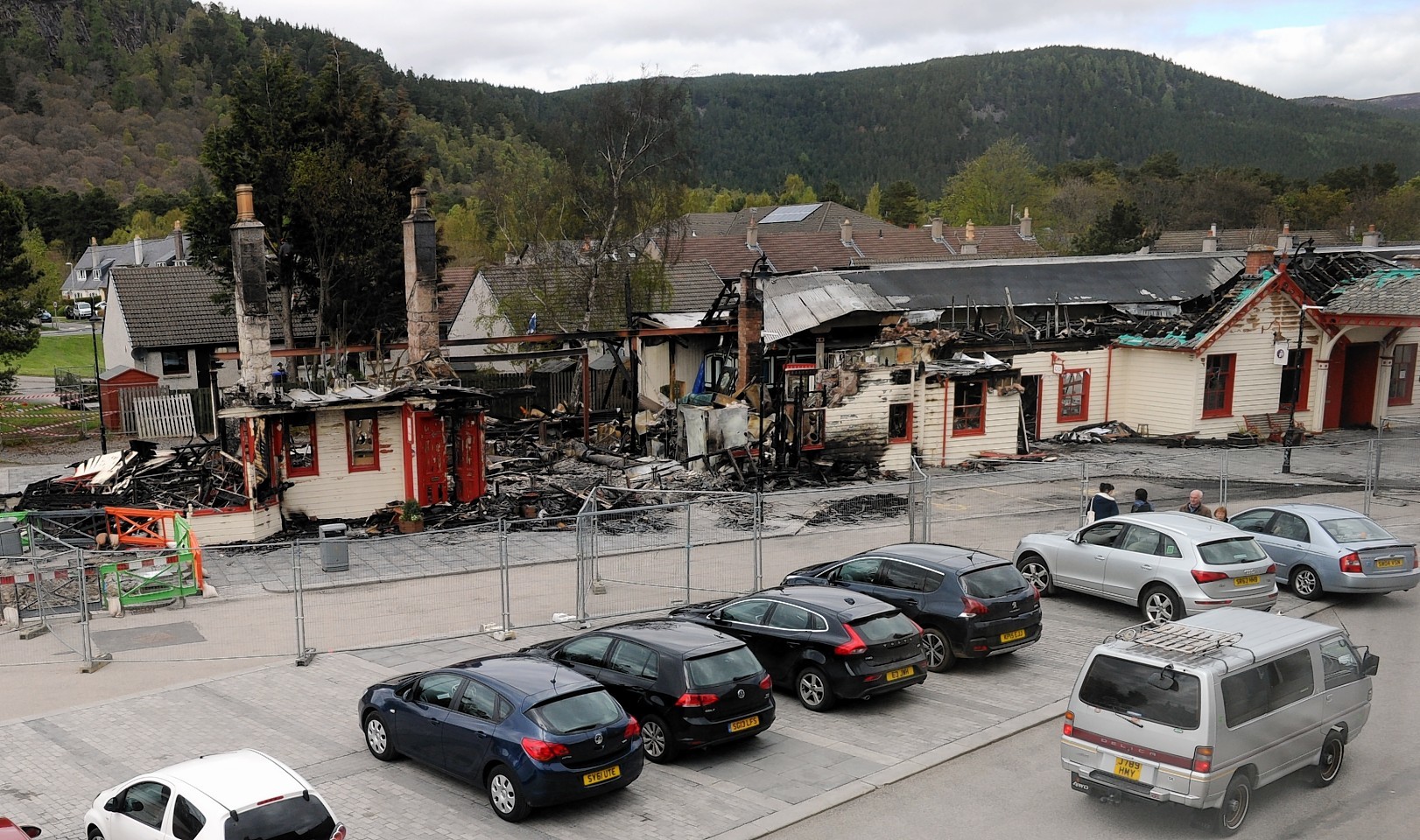 A trader whose shop was destroyed in a fire at a historic Deeside building says she does not think her business has a future.
Lucy Lafferty ran Lucy's Clothing from the Old Royal Station, in Ballater, for seven years.
The building was gutted in a blaze on Tuesday morning, along with Amy Muir Photography, the Station Restaurant and Ballater information centre.
A site visit will be held tomorrow to assess if a joint investigation by the police and fire and rescue service can finally begin.
Last night mother-of-four Mrs Lafferty, from Logie Coldstone, said she had been left with no income and her three part-time employees were now out of work.
The 40-year-old said: "It sort of hit me yesterday. I don't know whether I will carry on not, I have done it for seven years and I have put a lot of work into it.
"All my paperwork is burnt and I don't know where I'd move too. There is one other place in Ballater but the rent is sky-high.
"It is a shame for the village."
Mrs Lafferty said she had been taking delivery of a lot of new stock in preparation for the busy summer season and that it had all been lost in the fire.
Fifty firefighters spent three hours tackling the blaze after it broke out around 2am on Tuesday.
It emerged yesterday that police and fire investigators have been unable to set foot on the site because of safety concerns.
A spokesman for the fire and rescue service said a team from Aberdeen would be sent to the scene today to assess the situation.
He added: "It is just not safe right now. It has pretty much burnt to the ground and we have got to make sure it is safe to enter."
A police spokeswoman said: "It a joint investigation which will be led by the fire and rescue service after the site of the fire has been made safe."
Aberdeenshire Council engineers have also been sent out to assess the damage.
Council leader Jim Savege will visit the site today along with the new MP for West Aberdeenshire and Kincardine, Stuart Donaldson.