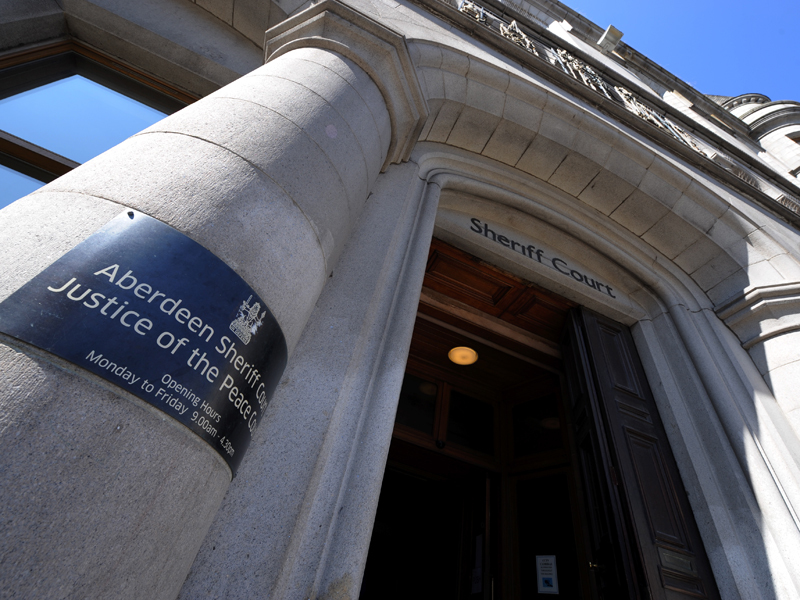 A woman has gone on trial accused of embezzling almost £4,000 from a bar at Aberdeen Airport.
Alison Barbour denies taking a bag containing £3920 which disappeared from the safe at The Granite City bar in Dyce on January 26, 2012.
Yesterday on the first day of her trial the city's sheriff court heard evidence from two members of staff who worked as managers at the pub at the time of the alleged offence.
Giving evidence first, Stuart Kaemper said a man from Securitas had appeared on January 30 to collect the money from the safe.
The court heard that when handing over the takings stored in the safe each bag was supposed to be ticked off a checklist.
He said also contained on the list, next to the number of each bag, was the amount of cash which was supposed to be contained within.
Mr Kaemper told the court on January 30 it was his job to make sure all the money was handed over.
He said in order to do this he had to let the man from Securitas into the building which he did through a fire door at the back of the premises.
He said they then entered an office, which was normally accessed by a security pin code, to get to the safe. However Mr Kaemper said that the room the safe was stored in was too small for more than one person.
The court heard that as the money was being taken out the safe Mr Kaemper noticed that there was one bag missing as he made his way through the checklist.
Worried he may have made a mistake he called his manager, Miriro Mbirimi, through to double check who also was unable to account for the missing bag.
The court heard that as a result of this police were then phoned.
Also giving evidence yesterday Miss Mbirimi told the court that Barbour, 36, was the last supervisor on shift who would have dealt with the bags.
However, under cross examination by Barbour's solicitor, Peter Keene, she admitted that the security at the bar was not particularly strict and the office could have been accessed by anyone who knew the code to the door.
She added security has now been tightened at the Witherspoon's pub as a result of the incident.
Barbour will return to court tomorrow for the remainder of her trial.