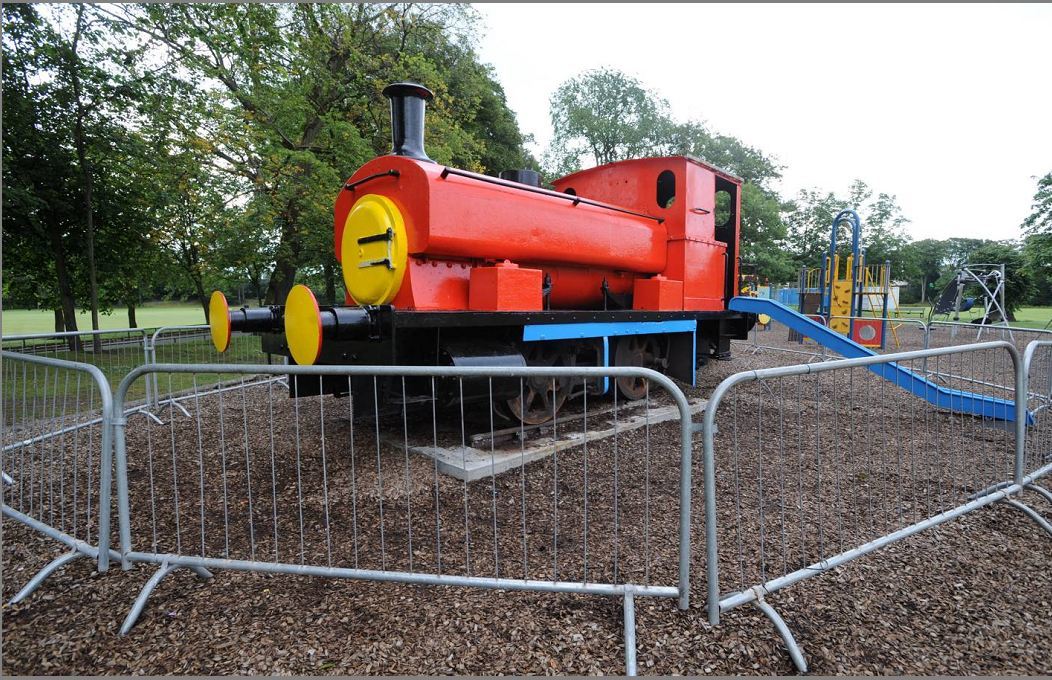 A piece of Aberdeen's locomotive history – and a beloved plaything of generations of city children – is in line for a much-needed facelift.
The old train – known as Mr Therm – has been the centrepiece of the Seaton Park play area since it was presented to the site by British Rail and the gas board in 1974.
However, in recent years, it has started to show its age and now the park's supporters have secured a major cash boost to help pay for improvements.
Friends of Seaton Park (FOSP) has been awarded £80,000 from Aberdeen City Council to fund an upgrade for the play area, while Aberdeen Harbour Board will invest £9,000 over three years towards the cost of shot-blasting, repairing and repainting Mr Therm.
Built in Kilmarnock in 1947 by Andrew Barclay and Sons, the train spent its working life transporting coal from Aberdeen Harbour to the Sandilands gasworks.
Mr Therm proved so popular with the city's children on his arrival at Seaton Park in 1974, that the venue won the first ever playground of the year award from the National Playing Fields Association in Scotland just two years later.
Sheila Gordon, chairwoman of Friends of Seaton Park, said the group would continue to raise funds towards the renovation.
She said: "We are absolutely delighted that work on upgrading the play area has begun. However, we are very aware that the refurbishment of Mr Therm and the three carriages could prove expensive so we are considering launching a public fundraising appeal to protect and preserve this wonderful and unusual piece of Aberdeen's heritage that now needs some pampering and TLC.
"We are really pleased that Aberdeen Harbour Board community action fund has given FOSP this major sponsorship of £9,000 – some of which we hope will contribute in some way to the refurbishment of Mr Therm and the three carriages."
Chris Bain of Aberdeen Harbour Board said: "We're delighted to support this project.
"We try and find projects with some connection to the harbour and the lovely piece of history with the train certainly helped."
Aberdeen City Council communities, housing and infrastructure committee vice convener councillor Jean Morrison said: "We look forward to when the park is finished soon and children can have a good time using it over the summer months."