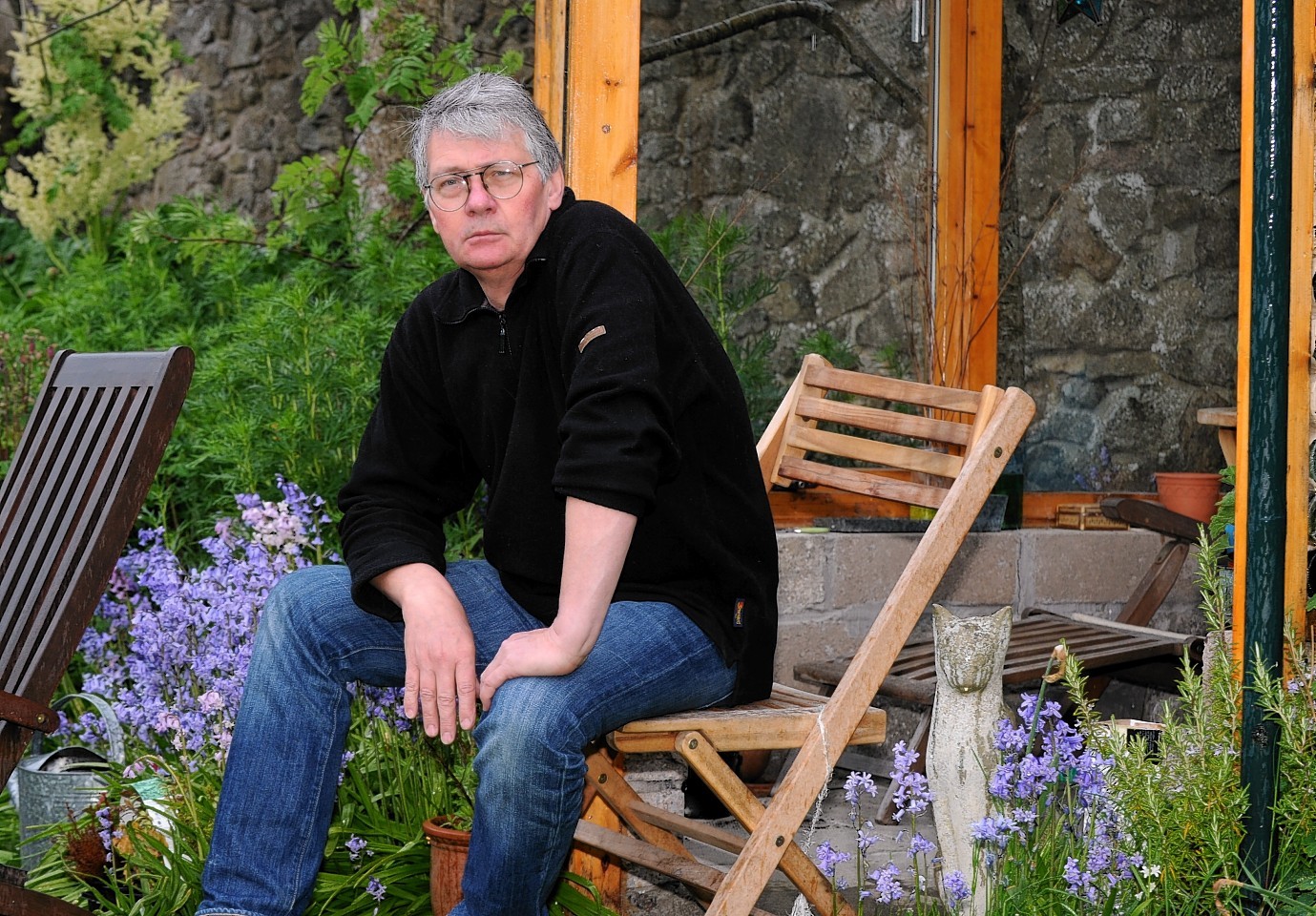 A teacher who pushed a child against a wall during a confrontation has expressed his sorrow that a "perfect storm" of circumstances cost him his career.
Christopher Butcher admitted to a General Teaching Council for Scotland (GTCS) hearing that he grabbed a pupil by the shoulder and spun him around before verbally abusing him.
The panel was shown shocking CCTV footage of the incident, and heard the Fraserburgh Academy learning support teacher called the youngster "stupid" and "a dwarf".
Mr Butcher was sacked by Aberdeenshire Council and now the GTCS has ruled his fitness to teach was "impaired" – despite receiving letters in his defence from former pupils.
Last night, the 61-year-old revealed the circumstances behind the darkest moment of his professional life, blaming the "personal stress" of caring for his terminally ill wife and dealing with his daughter's brain tumour diagnosis.
Speaking from his Strichen home last night, Mr Butcher said: "It's something I've fully admitted and fully accept. What I did was professional misconduct, ought not to have happened and I should have thought better.
"The reason that I went all the way to the tribunal was that I did not want to be instantly struck off and thought of as an unfit person to teach because this is the first thing that has happened in 31 years.
"I felt there were other circumstances that should be brought into play to give a more holistic view of my career as a classroom teacher.
"My wife is terminally ill and some years ago my daughter was diagnosed with a brain tumour. She had lengthy surgery and did recover from that but I've been under considerable personal stress for many years."
Mr Butcher told the panel he was signed off several times during his career for depression and now cares for his wife Sheena.
He said these factors "contributed in no small way to what happened" during the incident on June 24, 2013.
"It was the perfect storm of a situation and I lost the plot," he added.
Mr Butcher, who had taught for 31 years without incident, admitted the film of the assault had left him feeling "dreadfully ashamed".
He added that he was touched to learn that two former pupils had written to the GTCS panel in his defence.
Aberdeenshire Council fired Mr Butcher from his position at Fraserburgh Academy in December 2013.
He immediately appealed the decision and during the process a number of colleagues spoke up for the former customs and excise worker, describing him as "unflappable" in the classroom.
Another said the incident was "completely out of character".
However, Mr Butcher later tendered his resignation, and stood down in February 2014, less than two months before he was due to retire.
He said he had pushed the case to the GTCS tribunal stage in an effort to accept responsibility and prove he is not unfit to teach.
However, during this week's hearing, Andrew Griffiths, head of education and staff development with Aberdeenshire Council, said: "Mr Butcher did not demonstrate any remorse at his disciplinary hearing.
"There was not the level of emotion I would expect from someone in his position. I felt he was blaming the pupil for the prolonged attack.
"From looking at the CCTV we can see that the pupil looked scared and as if he was backed into a corner and trying to get away."
Aberdeenshire Council declined to comment further last night but confirmed Mr Butcher was no longer employed by the local authority.
The GTCS panel decided Mr Butcher's fitness to teach was "impaired", but has yet to sanction him.
However Mr Butcher has made it clear he has "no intention" of teaching again and considers himself retired.
Last night a friend and former colleague, who did not want to be named, said: "It was completely out of character because he specialised in supporting additional support needs children. He was very, very caring.
"It just shows you the type of pressure teachers are under now – what with staff shortages and so on.
"I'm quite disappointed. But it's right that these proper channels have been through, even if he has retired and does not intend to be a teacher anymore."