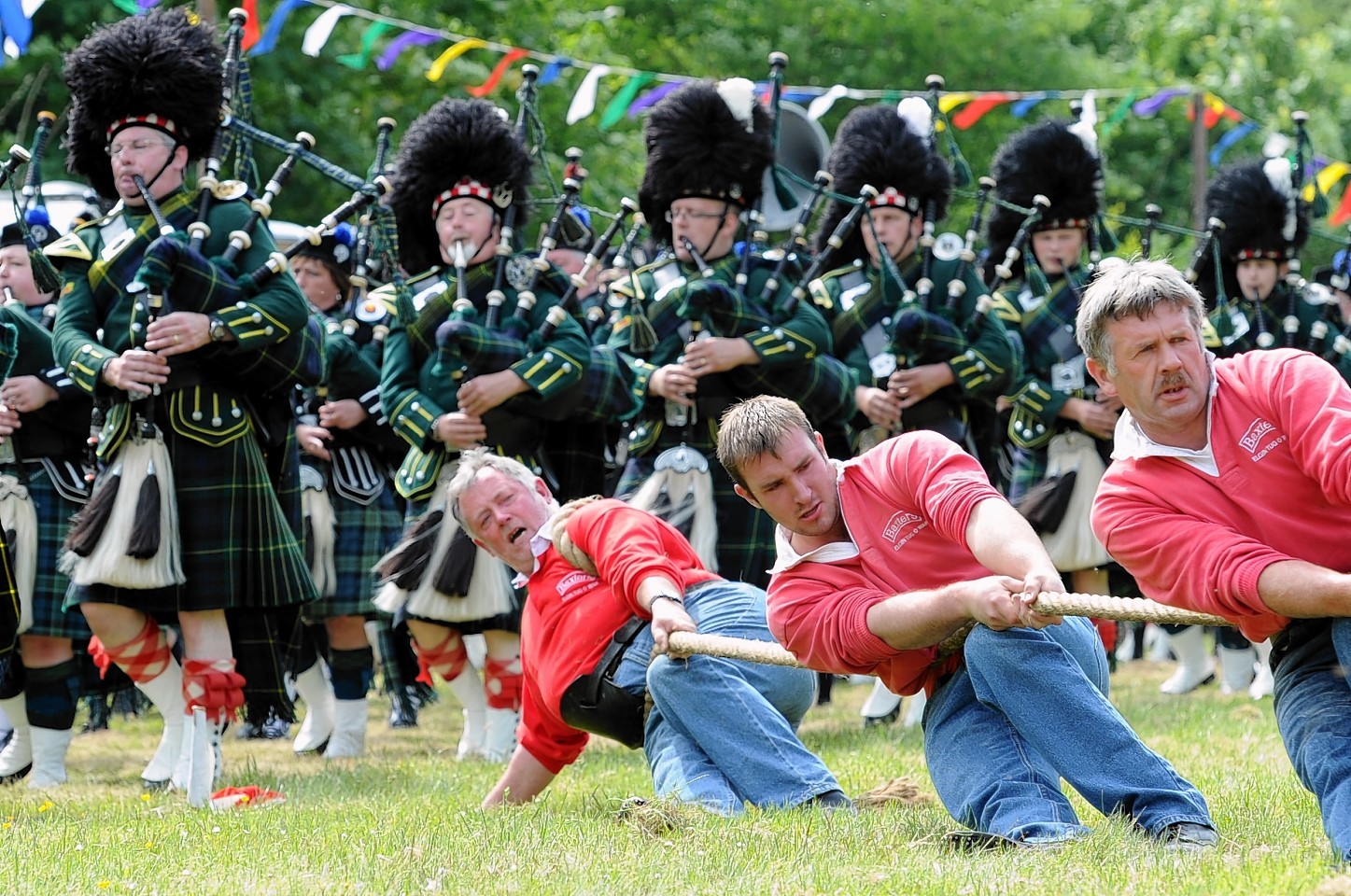 A historic north-east landmark will host the 39th Drumtochty Highland Games this weekend.
Large crowds are expected as heavies, pipers and dancers are put through their paces at Drumtochty Castle, near Auchenblae, today.
The events will start at 11am when the games are officially opened by "Auchenblae chieftains" Jenny Thomson, Alice Morgan and Geena Easter.
The three women are retiring after 75 years of combined service to the Auchenblae Community Association (ACA).
Highland heavies competing in this summer's Glenfiddich Championships will take part in competitions during the day.
A full line-up of Highland dancing, light events and solo piping will take place, along with the return of the gruelling Finella hill race.
Lonach, Newtonhill and Mearns pipe bands will also perform on the day.
Jim Brown, from the events organising committee, helped set up the first Drumtochy Games in 1977.
He said: "We are just delighted it has reached its 39th year. There are still three founding members on the committee – Rob Aitken, John Nicoll and myself.
"At the time there were quite a few heavyweights athletes around this area and we continue to attract heavyweights to Drumtochty – simply one of the best settings in Scotland.
"Over the years we haven't been that lucky with the weather, but we have got plenty of heart and the games will go on come rain or sunshine."