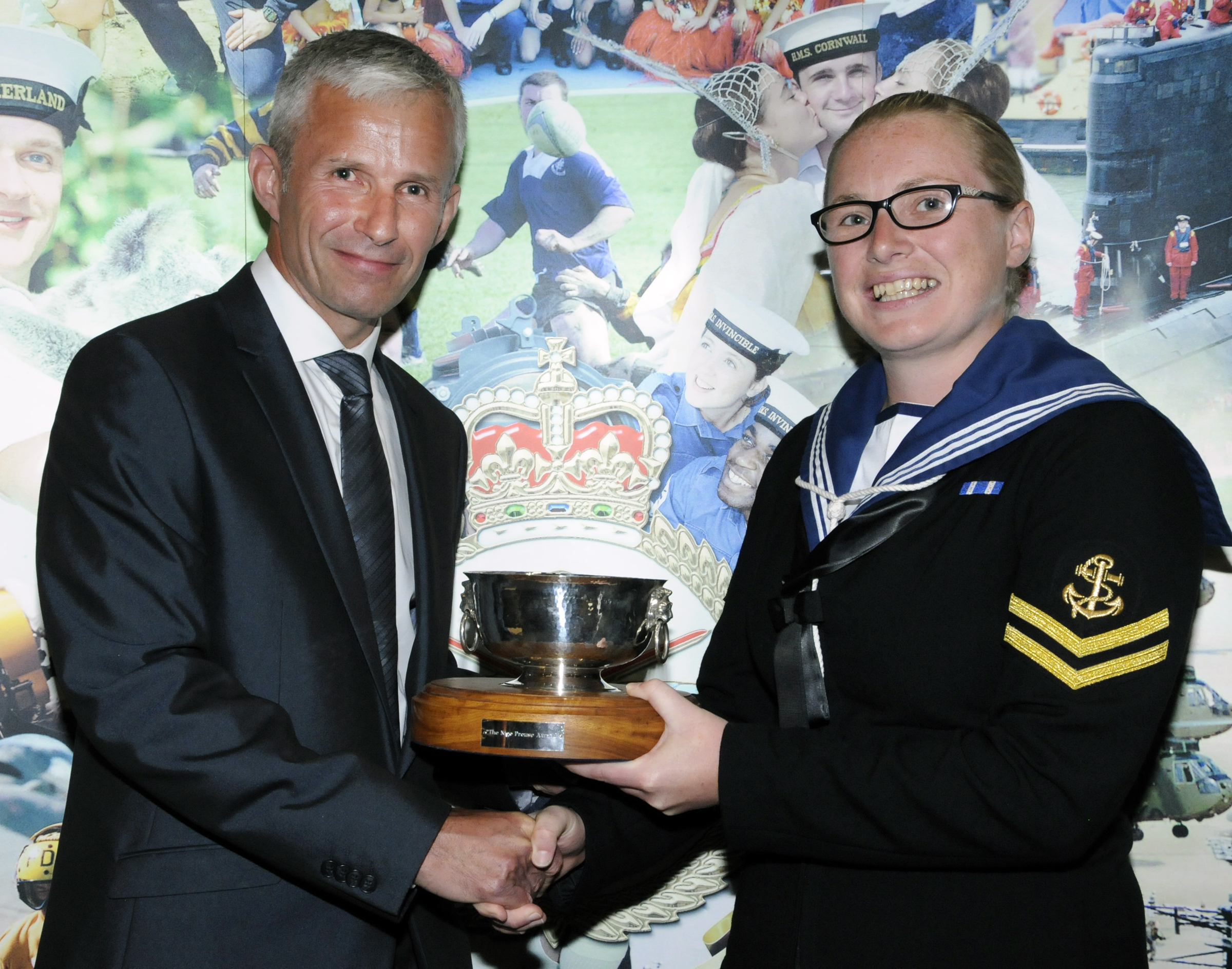 A north-east sailor has been honoured for her professionalism at an annual awards ceremony.
Lynsey Hay joined the Royal Navy in 2007 and currently serves on the Type 23 frigate HMS Kent.
She has been commended for her professionalism by the Defence Maritime Logistics School (Dmls) with an award created in memory of Nigel Prouse, a warrant officer who died in November 2012 after serving in the Navy for 31 years.
The prize, sponsored by Mr Prouse's family, is given each year to a member of the Navy's Writers Branch who has demonstrated exceptional skill and "motivated, led and engendered an esprit-de-corps" within their unit.
Last night, Leading Writer Hay, said is was a "great honour" to be selected for the award.
"Having just returned from seven months in the northern Arabian Gulf I was overwhelmed to get back from post-deployment leave to be given the great news," she added.
"I am very proud of this achievement."
She has also served on board HMS Chatham, ashore in Scotland and Portsmouth, and overseas in Naples.
The Dmls is part of a the Navy's wider Defence College of Logistics, Policing and Administration, and provides training to all officers on the skills necessary in the catering, supply and administration services.
In addition to providing training to the Royal Navy, the Dmls trains members of the Royal Naval Reserve, Royal Fleet Auxiliary personnel and the Sea Cadet Corps.