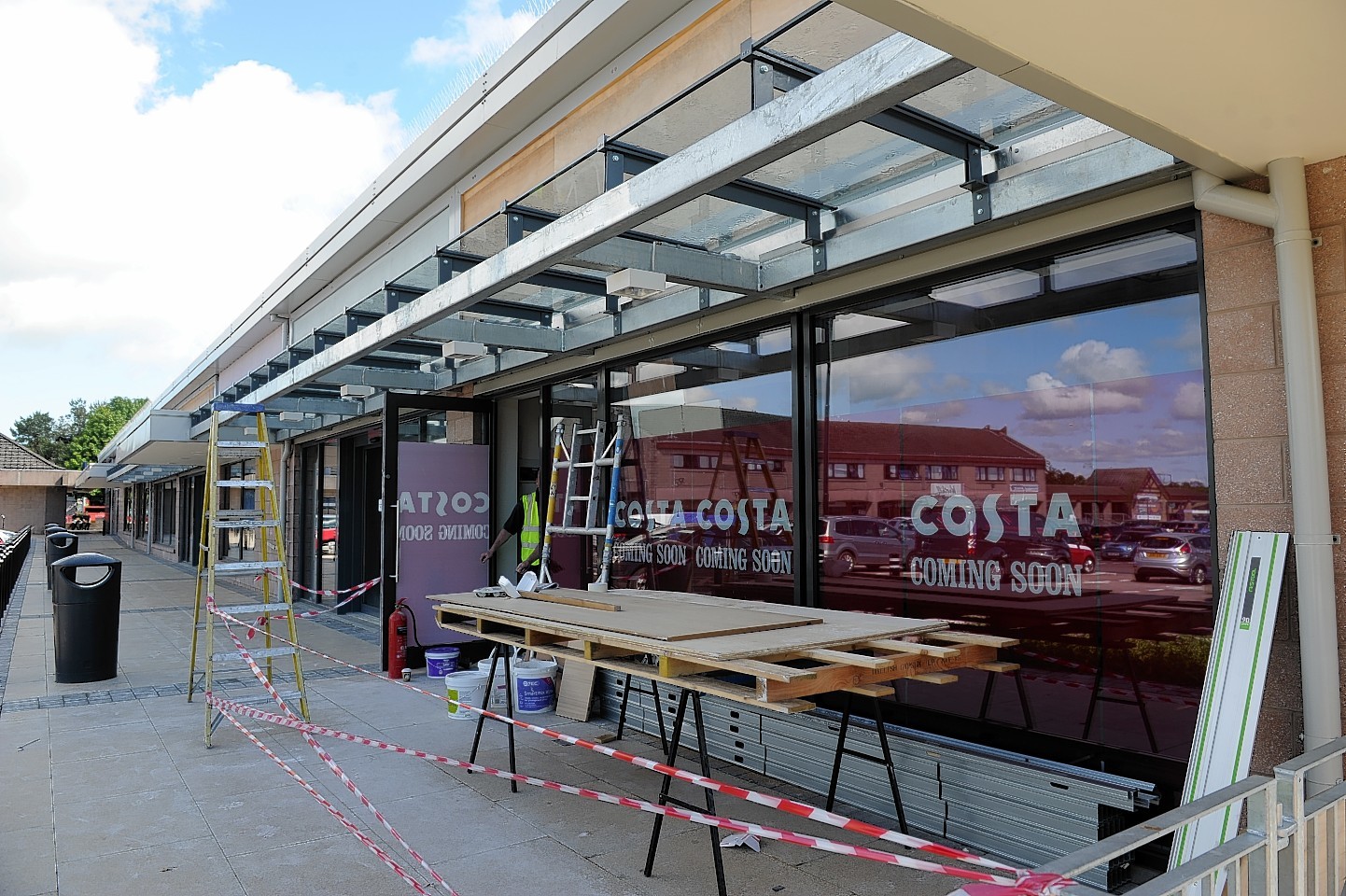 A hugely popular coffee chain will open a branch in Westhill.
Costa Coffee has snapped up one of the new units at Westhill Shopping Centre, which has recently been extended to give residents of the fast-growing town more choice.
Last year, budget chain Home Bargains announced it would be opening a store in the centre and the Town and Country Veterinary Group revealed they would also be relocating from their nearby existing premises.
The three businesses are expected to move in within the next couple of months, although an opening date has not yet been revealed.
Orchard Street Investment Management, which manages the centre, is also in final talks with a "national retailer" for the last remaining unit.
Doug Carson, asset manager for the property investment firm, said: "The demand we have seen from tenants to take up space at the new and improved Westhill centre is testament to its popularity as the dominant shopping mall in the Aberdeen region and the work we have done.
"Having closely overseen the development process we now look forward to delivering an improved retail offering and experience to our customers, and expect to announce a further successful letting in the near future, with the remaining 2,200sq ft of space under offer."
Home Bargains has signed a 15-year lease for the largest unit in the extension, covering 10,000sq ft.
Town and Country Veterinary Group will relocate from its existing practice behind the shopping centre to the new unit.
A spokesman for Town and Country said: "We are excited for the move to a new premises and hope to be up and running by the end of August."
Councillors approved the shopping centre expansion in 2013, after much discussion about its design.
An independent review panel made several recommendations to make the shopping centre a "community focus" for residents, which the developers adopted.
Work on the expansion began late last year, and has taken nine months to complete.