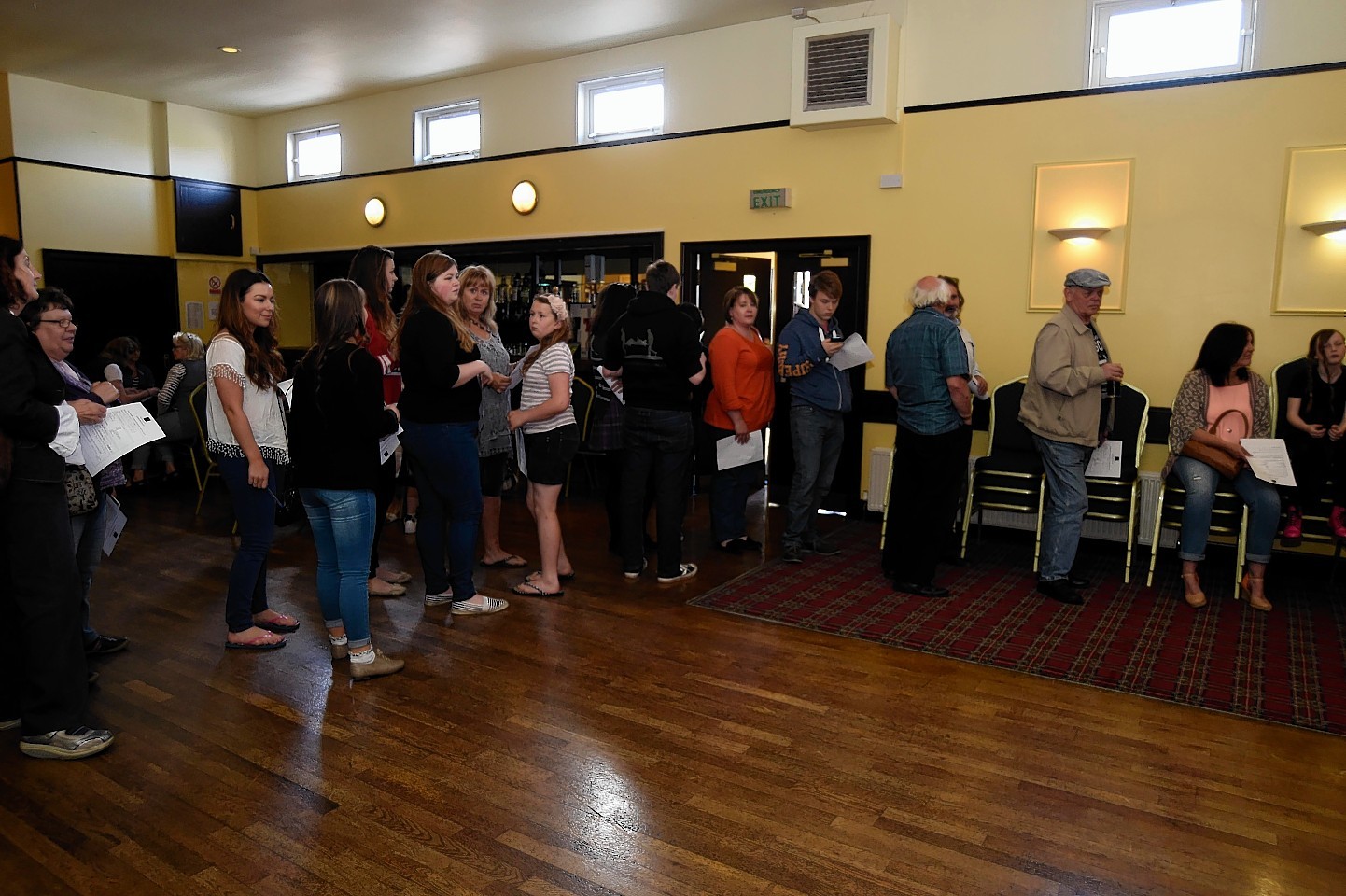 Portsoy was buzzing with excitement last night as the official casting call for a major motion picture got underway.
Hundreds of people looking for the chance to appear on the silver screen descended on the scenic village, all hoping to land a bit-part in the remake of the 1949 hit comedy Whisky Galore.
Set to be filmed in the port later this month, Katharine Kennedy, the film's assistant director, interviewed hundreds of locals throughout the day.
Poet Peter Mackie, 68, who auditioned for a role on Thursday, said that he was keen to get "a few days filming" under his belt.
"These things are all good for the area.It gets us out of our regional rut, I suppose."
David Hood, an artist from New Pitsligo, said that the north-east as whole would benefit from more film projects being shot in the area.
Mr Hood, 62, said: "I think these things make the whole area more attractive to people."
Stonemouth, based on author Ian Banks' last work, was filmed last year in Macduff.
It was the first major production to take place in the north-east since the 1983 movie Local Hero.
Leaving auditions yesterday, 67-year-old Joe Knox said he hoped to find out if he would be given a part in the film in the coming weeks.
He said: "Things like Stonemouth and this really do lift the area, because after they are done tourists will flock here as a holiday destination."
A second day of auditioning for paid roles in Whisky Galore will run at the Station Hotel, Portsoy, from 1pm-6pm today.
Ms Kennedy said she was looking for people of all ages and sizes to make themselves available.
She added: "We would be particularly interested to meet individuals with a background in Highland or Scottish Country Dancing, pipers and strong rowers."
Under 18s should be accompanied by a parent or guardian and hopefuls must be able to provide proof of their right to work in the UK.
Whisky Galore was released in 1949 and is based on the novel of the same name by Compton McKenzie.
It tells the story of the fictional island of Todday whose residents attempt to pilfer 50,000 cases of whisky from the Home Guard when a freighter carrying a cargo of alcohol
runs aground.