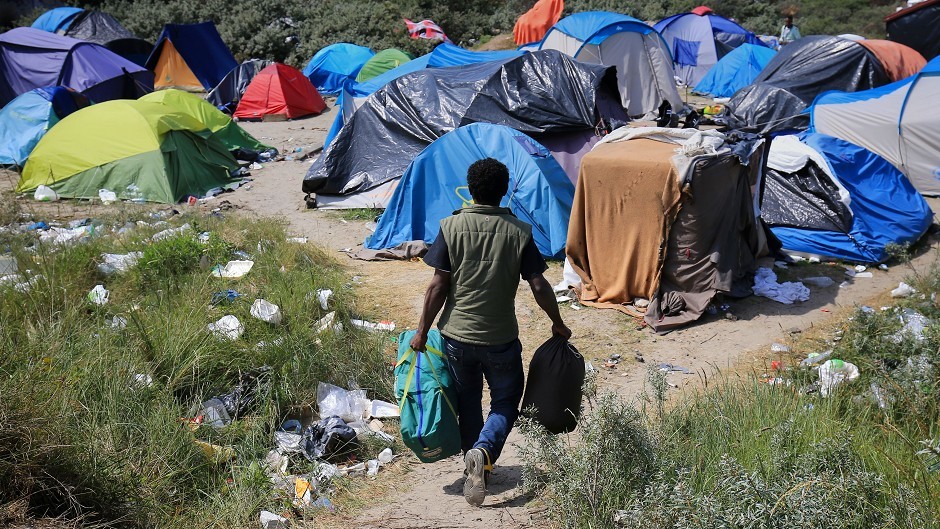 A  group set up to take emergency supplies from the north-east to refugees at Calais has made a desperate plea for donations.
Aberdeen Support for Refugees is collecting clothes, tents and survival equipment to take to those living in squalid conditions in the outskirts of the French port.
It is estimated around 5,000 people, mostly from war-torn countries like Syria, Afghanistan and Iraq, are now believed to be living in makeshift camps in their bid to make it into the UK.
The local donation group was only set up on Monday, but has so far received hundreds of messages from people in the north-east who want to help.
Organiser Nigel Lammas, from Stonehaven, who set up the campaign with Iain Richardson, said that as Autumn approaches and Winter sets in, those living there will struggle to survive.
"I'm convinced there will be a huge crisis when winter comes," he said.
"The point is to get relief to these victims, just like you would after a flood or in a war zone."
Mr Lammas has been driving around Aberdeen and Aberdeenshire to collect packages from people who want to contribute.
Donations can also be dropped off at Vcodex on Regent Quay until Friday, while there are several drop-off points in areas including Drumoak, Peterculter and Banchory.
The deadline for donations is next Wednesday, when the goods will be taken to Newcastle and shipped to the camps.
"Any support we can get is great – we don't know how much we're going to get," he added.
For more information, visit the Aberdeen Support for Refugees Facebook page.