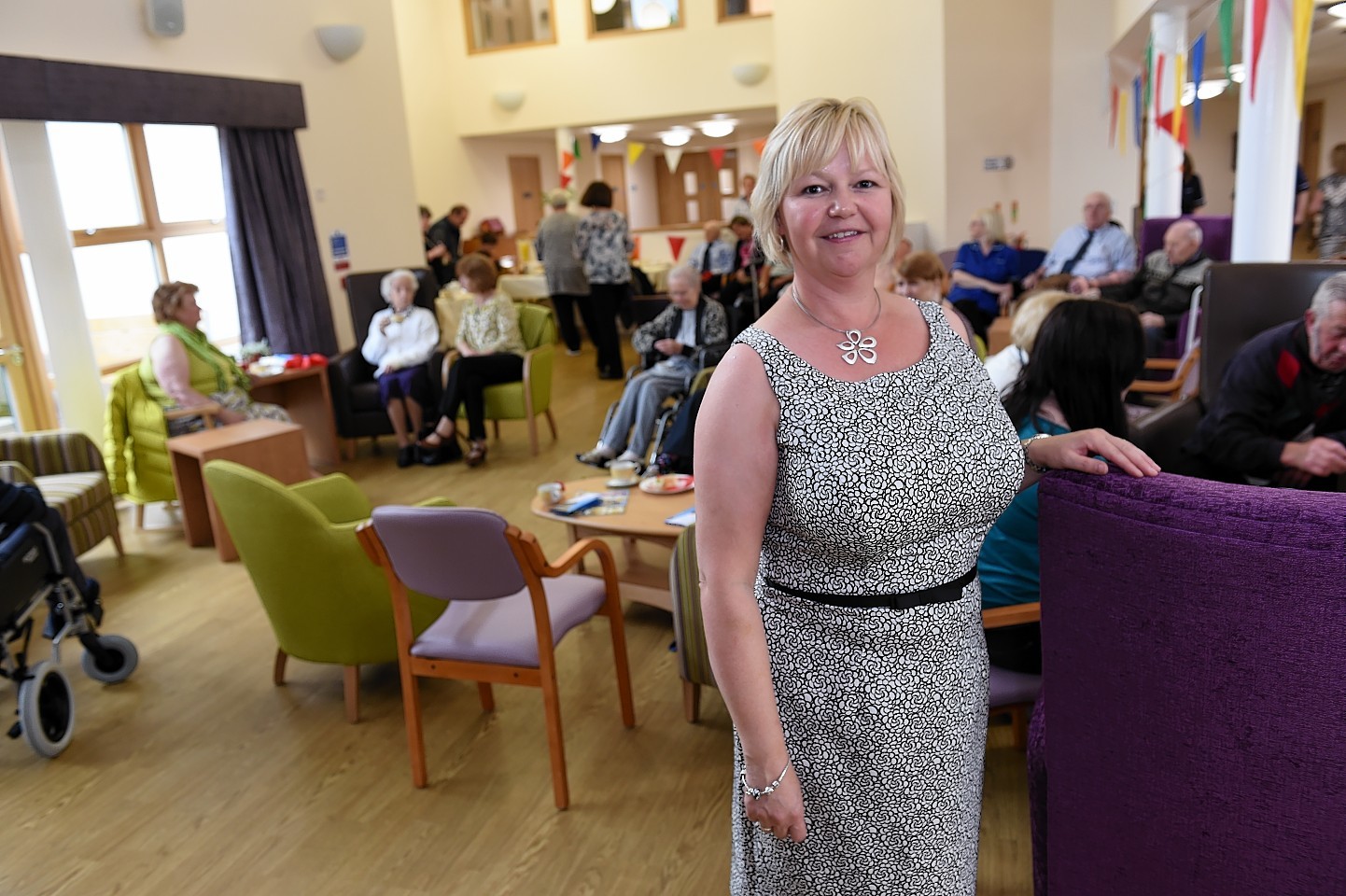 A ground-breaking, £10million north-east "care village" which aims to link residents with the wider community was officially opened yesterday morning.
Bennachie View, on the outskirts of Inverurie, has been built to replace the Blythewood Care Home in Port Elphinstone.
Yesterday staff said the change had been like going from "dark to light".
Residents moved into the centre – which features 60 bedrooms, eight semi-detached cottages and an NHS Grampian dementia facility – in August.
The head of Aberdeenshire Council's health and social care committee Anne Allan – a Peterhead councillor – said she was delighted to attend yesterday's ribbon-cutting ceremony.
"It is a fantastic facility," she said.
"We have an aging population, people are living longer and that means their care needs are increasing.
"From what I am hearing the residents are all delighted with the place. This is really state of the art. And the dementia unit here is a fantastic way of showing how the council and the NHS are working together."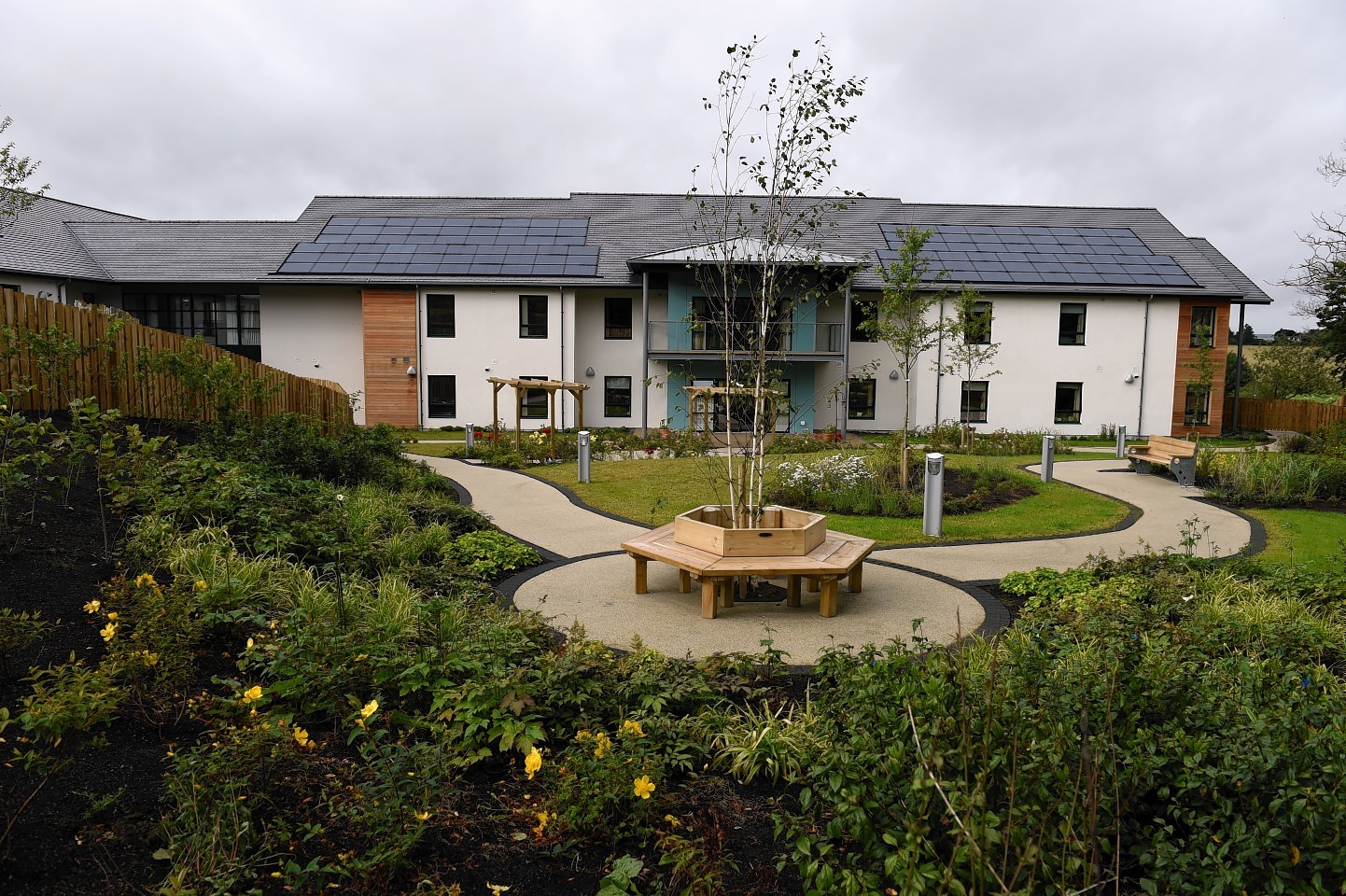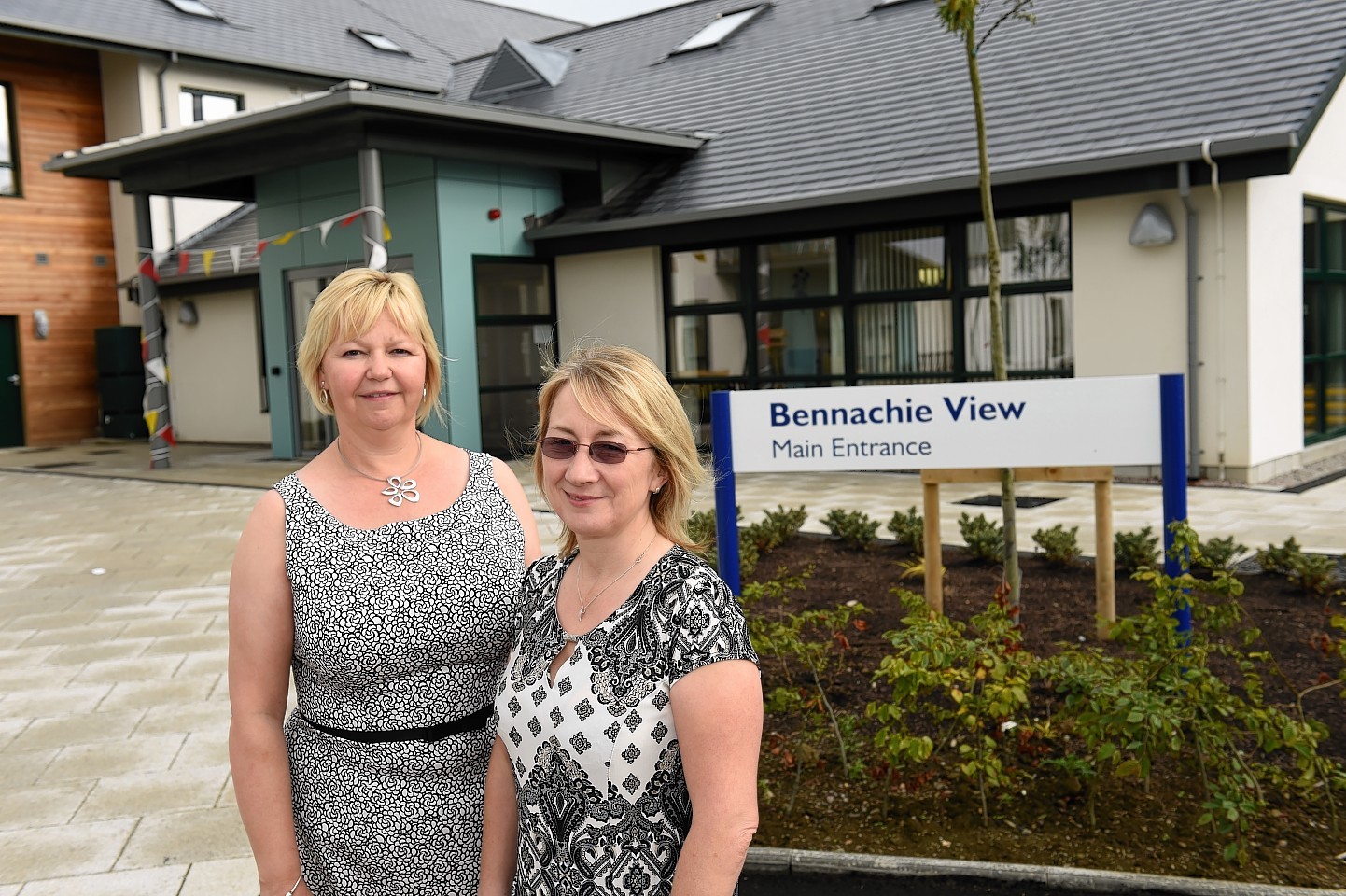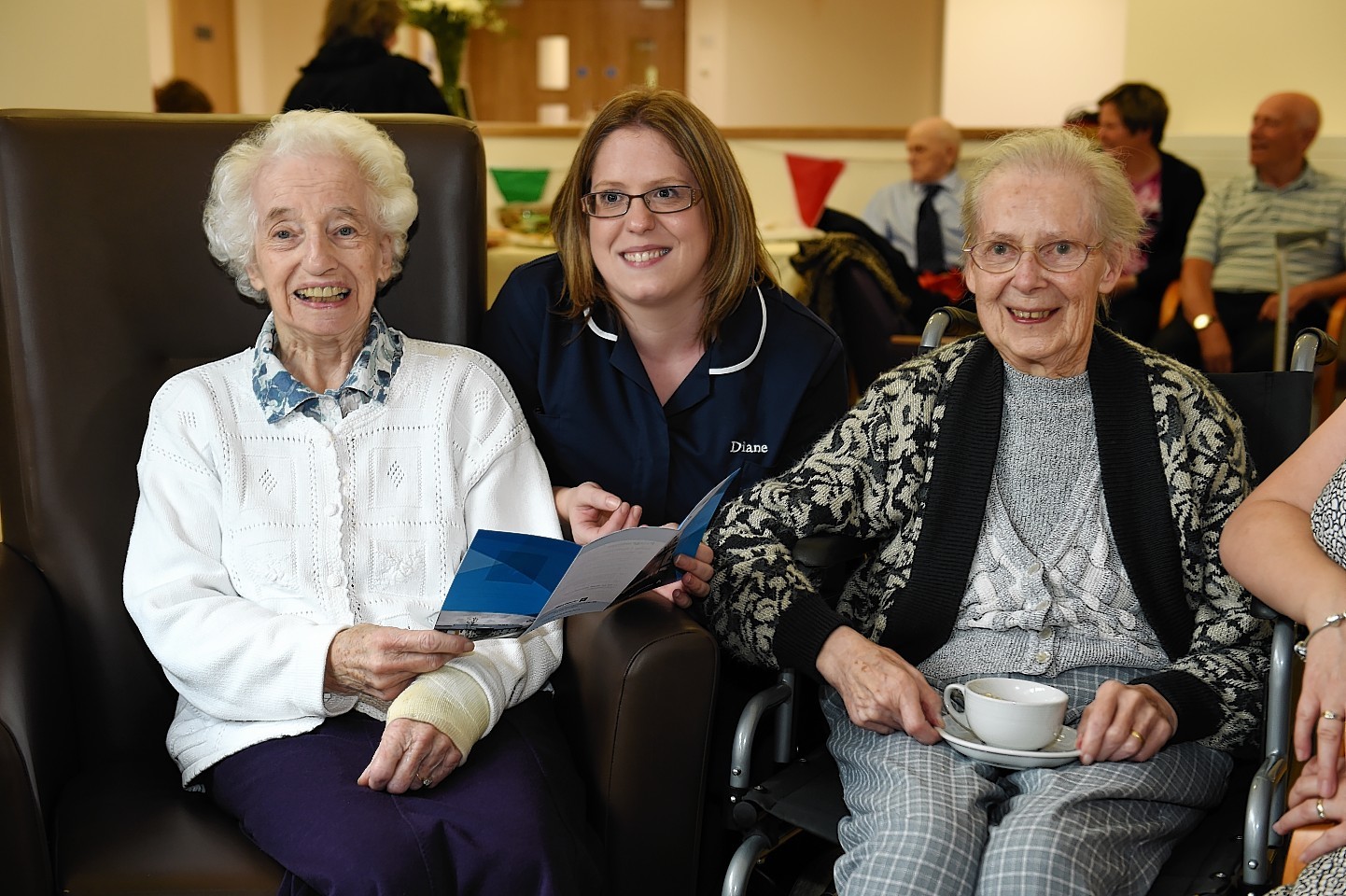 The council's head of communities, Ritchie Johnson, said he felt the local authority had achieved its goal of making the centre feel "homely" for residents.
He added: "It has been in the works for a few years but it is worth the wait. We think it is a great model to follow."
Adam Coldswells, the head of the Aberdeenshire Health and Social Care Partnership, said it is important that the council continued to support people in old age.
He added: "The high quality provision of residential care is a key part of our Ageing Well in Aberdeenshire strategy.
"We also wanted to get that whole sense that this is people's home."
A time capsule – featuring yesterday's edition of the Press and Journal – was placed in the grounds outside Bennachie View by Aberdeenshire provost Hamish Vernal, lord-lieutenant James Ingleby and pupils from the town's St Andrew's and Kellands schools.
'We feel paft of community here' says boss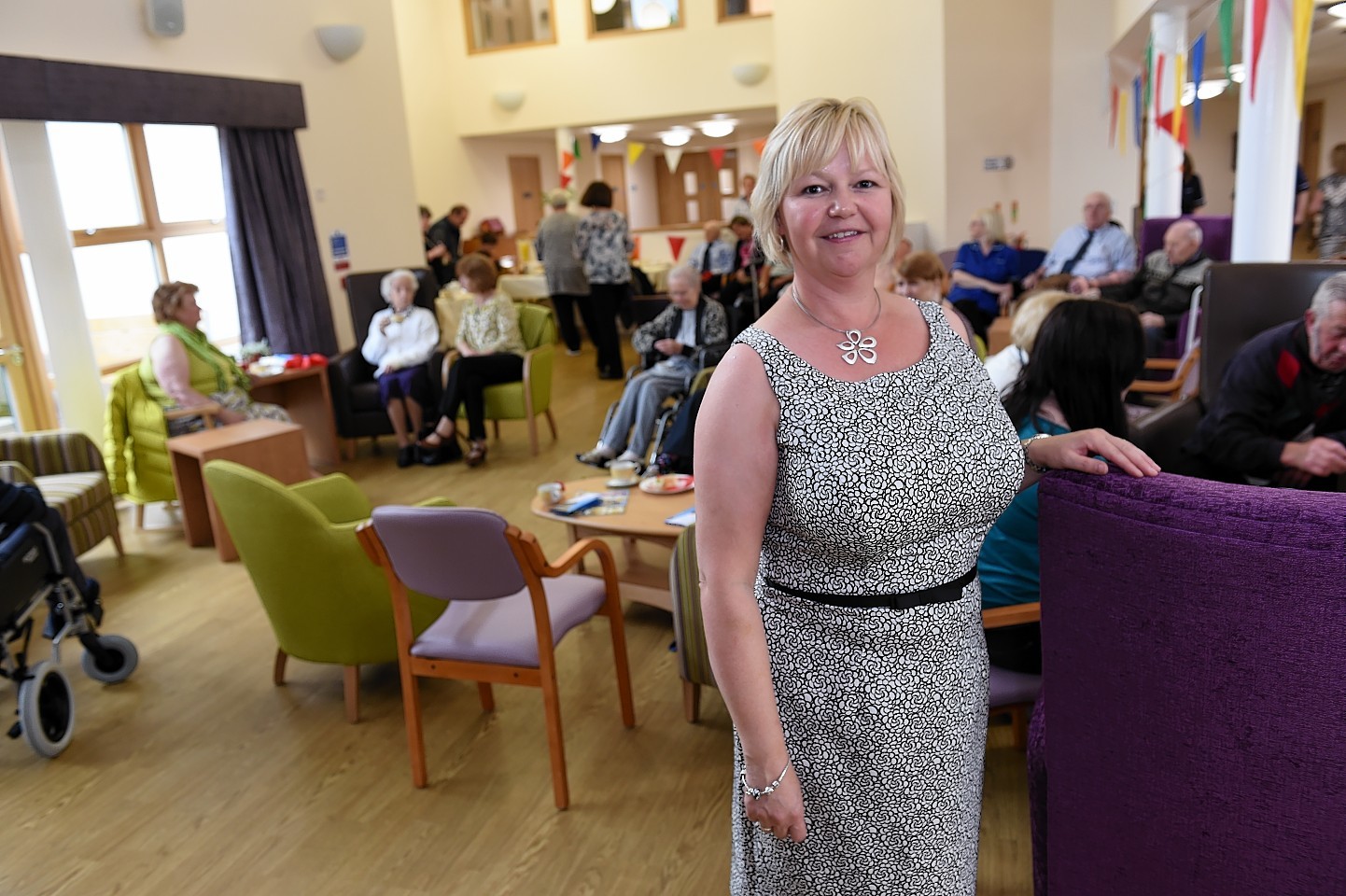 The boss of Bennachie View – and the former Blythewood Care Home – said residents now felt more integrated into the life of Inverurie.
Speaking yesterday manager Jacqui Duncan said: "Blythewood was in a beautiful setting but I feel we are more part of the community here.
"We see traffic going past, we see trains going past, we feel far more part of the community than we did in Blytheswood. It is like going from dark to light.
"We waited a long time for this and feedback has been extremely positive. It is a great facility for residents to live in. I can't praise it highly enough. I still pinch myself everyday."
She said she was hoping to host a number of events at Bennachie View, and would be inviting local groups – such as the Inverurie Men's Shed – along to open sessions.
Social work and housing committee member, councillor Karen Clark, said: "It is very nice to see care homes more part of the community, bringing all the inter-generational benefits for everybody's health and well being, I feel it is really important to do that.
"When I was young care homes were very much places where people were almost left alone and isolated, now the fact you are getting young people in and mixing with the community is a great thing."