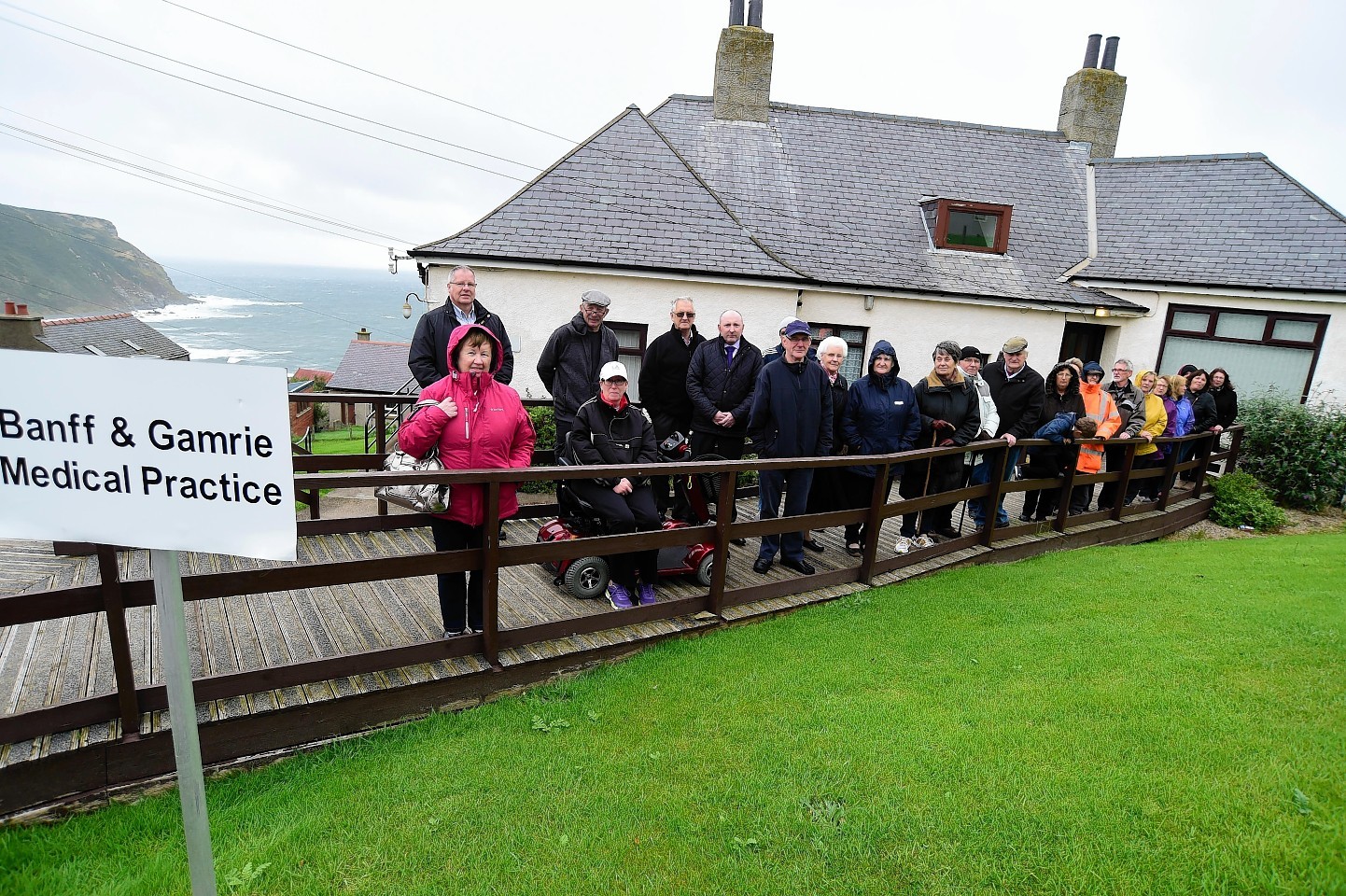 A tiny village medical practice has been saved after the community stepped in to make sure patients can pick up vital prescriptions.
Fears had been mounting that Gardenstown's medical practice could shut after NHS Grampian announced that, due to staff shortages, it would be closed temporarily.
Villagers then faced a 20-mile round-trip to pick up prescriptions and vital medicines.
The problem arose after one of the surgery's doctor was signed off long-term to recover from an accident, while the other moved to a new job.
But after calls from the Press and Journal and local leaders, residents have taken it upon themselves to keep the practice running – by volunteering their own time to hand out medicines.
Volunteers will now be on hand three days a week to assist staff and hand over medication to patients unable to travel to the closest alternative 10-miles away in Banff.
Last night, Ron Beaty, a member of the village's community council, said it was "encouraging" to see the surgery back up and running.
"It's great to see all agencies working together trying to facilitate solutions," he added.
"Our village has to congratulate itself ensuring this service continues. Hopefully everything will be back to normal as the doctor recovers, and we wish her well in her recovery and look forward to seeing her back in the surgery."
Troup councillor Hamish Partridge, who initiated meetings with the NHS about the possibility of keeping the facility open with a reduced staff, added that keeping the practice open was "vital" for Gardenstown and the surrounding area.
"I must thank the NHS for listening to myself and the community and for putting in place measures to let patients access the medication they need," he said.
"This is a great example of partnership working, as well as great example of community spirit to help everyone through a difficult situation until the return of the doctor and the surgery reopening
"We must also look at future-proofing our vital rural and village surgeries with detailed contingency plans in place to deal with this sort of situation."
Mr Partridge added he would continue his dialogue with the health service to discuss how other surgeries in the north-east could adapt to the Gardenstown – also known as Gamrie – model.
A spokeswoman for NHS Grampian said that patients will now able to request collections from pharmacies be taken to the medical practice because of the volunteers.
"The service is available on Mondays, Wednesdays and Fridays between 10am and noon," she added.
"Local community volunteers have already started at the practice on a rota to help inform, reassure and answer questions from people who are dropping in by the practice.
"NHS Grampian is delighted with the positive response from the local community."
Banff and Buchan MP Eilidh Whiteford had earlier commented that the village of Gardenstown had shown great "resilience" in the face of the closure.
News of the closure had drawn the community together and local charity Deveron Care Concern had made itself available to transport patients with no alternative.
Patients can order medicines by calling 01261 812221 between 8am and 6pm on weekdays, but are asked to allow for up to
five days for delivery to Gardenstown.
Residents are being advised the service will not operate on Monday, September 28, due to a public holiday.