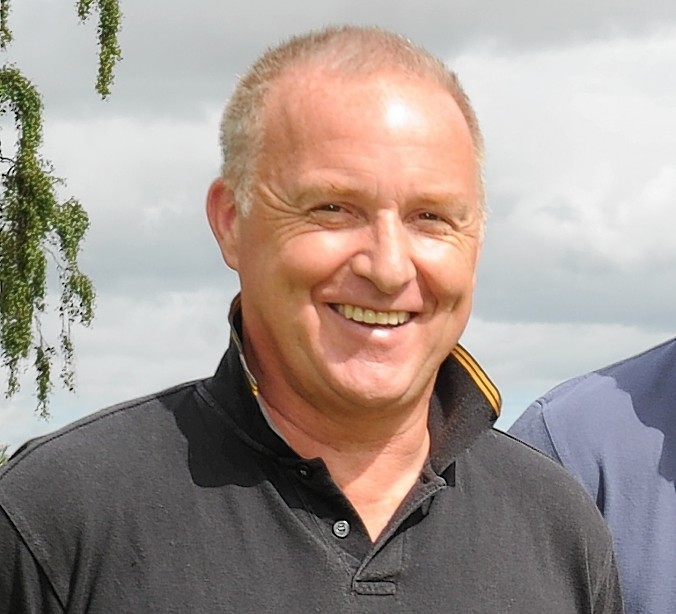 A north-east community has united to defend the reputation of a doctor who will face a fitness to practice panel next week after being accused of having a sexual relationship with a "vulnerable" patient.
Gordon Carter is alleged to have pursued the woman while he worked at the Brydand Medical Group in Huntly.
The medic is also club doctor for Huntly FC, and has been a director of the Highland League side since December 2013.
Dr Carter has been accused of exchanging mobile phone numbers with the woman and sending her text messages during Christmas and New Year 2013.
It is also alleged that between July 2013 and October 2014 Dr Carter "abused his professional position" by pursuing the woman – described only as Patient A – and engaging in an "emotional and sexual" relationship with her.
The General Medical Council (GMC), the body which regulates doctors, has also alleged that he knew, or ought to have known, that Patient A was "vulnerable".
If he is found guilty of the allegations against him he could be struck off.
But hundreds of people from the Huntly area have leap to the defence of the GP, who formally opened the Huntly Area Cancer Support care centre in 2011.
A campaign page on social media, launched by one of Dr Carter's patients, has so far attracted more than 1,100 members.
On the page, "Supporters of Dr Gordon Carter", members have been sharing their experiences with the doctor, from life-saving surgeries to helping them deal with the loss of loved ones.
Members of Dr Carter's family have also taken to the page to express their gratitude for the support shown by the Huntly community.
A petition to support the doctor has also been launched in the Aberdeenshire town, with numerous shops carrying versions of the petition to sign.
Dr Carter will face the Medical Practitioners Tribunal Service (MPTS) in Manchester on Monday for a fitness to practice hearing which is expected to last a week.
A spokesman for the MPTS said: "We protect patients by making independent decisions about a doctor's fitness to practice measured against professional standards set by the GMC.
"We have powers to impose sanctions on a doctor's practice, where necessary, to protect the public."
A spokeswoman for NHS Grampian said it could not say anything about a live case.