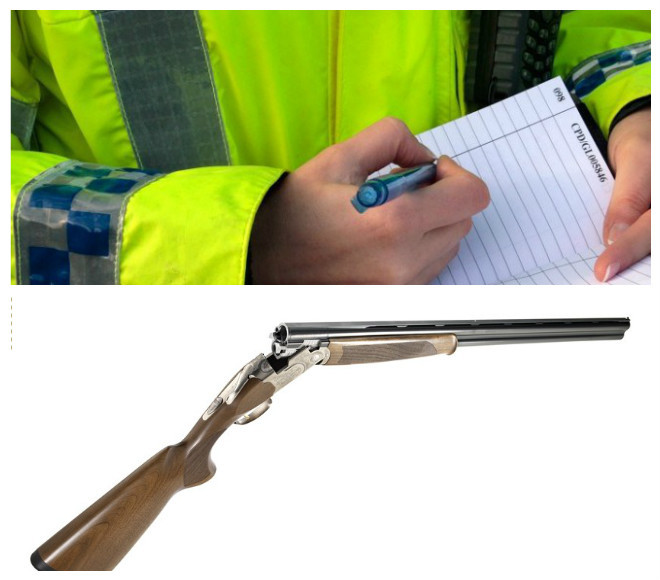 A shotgun has been stolen from a rural north-east home, sparking safety fears in the local community.
Thieves forced their way into the property at Anguston, between Culter and Drumoak, and made off with the gun – believe to be a double barrel, 12-gauge Beretta 686 Silver Pigeon I – and ammunition.
Yesterday police said they were determined to locate the culprits and the weapon, while the Scottish Countryside Alliance said a shotgun in the hands of "an unknown" was a blow to the country's rigorous firearms legislation.
All guns must be locked away – normally in a steel cabinet attached to a wall – to prevent them falling into the wrong hands.
Police said it was too early to say whether the weapon had been properly stored at the time of the break-in, which happened between 7am and 6.30pm on Monday.
Detective Inspector Stephen Beattie said: "Obviously firearms and shotguns are licensed and they're controlled so that they don't get into the wrong hands, so it's a concern that there's a shotgun and we don't know where it is.
"We're extremely keen to find it and get it back and reduce any risk to the public.
"If there's any information about anyone offering to sell a firearm or a shotgun then we would absolutely like to hear about it and follow it up."
The gun owner declined to comment yesterday.
One Anguston woman, who did not wish to be named, said it was frightening to think that the gun could have fallen into the wrong hands.
She said: "It is a bit scary.
"The police were asking me if I'd seen anything suspicious or anything on the day, but it is a very busy road, there is delivery vans coming this way all the time."
Chairman of the SCA Jamie Stewart, who is a former gamekeeper, said: "I don't know about the specifics of the situation but there is a legal requirement for that shotgun to be secure so no unauthorised person can gain access."
He said the fact it was stolen could "suggest security was not as it could be" adding that the theft of guns were "very rare" in the UK.
"The culture of firearms ownership in the UK is something we are proud of," he added. "We'd absolutely be concerned that an unknown member of the public has access to a weapon."
The British Association for Shooting and Conservation (BASC) last night described the incident as "concerning".
A spokesman for the group, which is the UK's largest shooting organisation, said: "The law requires that your guns – when you are not using them – are kept in a safe place and that is normally interpreted by most people as a steel cabinet attached to a wall that has some secure locks on it, and no one apart from the owner most know where the keys are.
"The laws are pretty strict. If it is being kept on a steel cabinet you wouldn't imagine someone could steal it easily.
"It may have been out for cleaning or they came back from shooting and put it somewhere while he was putting the dogs away or something.
"It would be difficult to sell it on legally because every gun is licensed."
As well as the gun and ammunition, the thieves also stole electrical items – although failed in their attempt to take the widescreen television. Anyone with information should call police on 101 or Crimestoppers on 0800 555111.