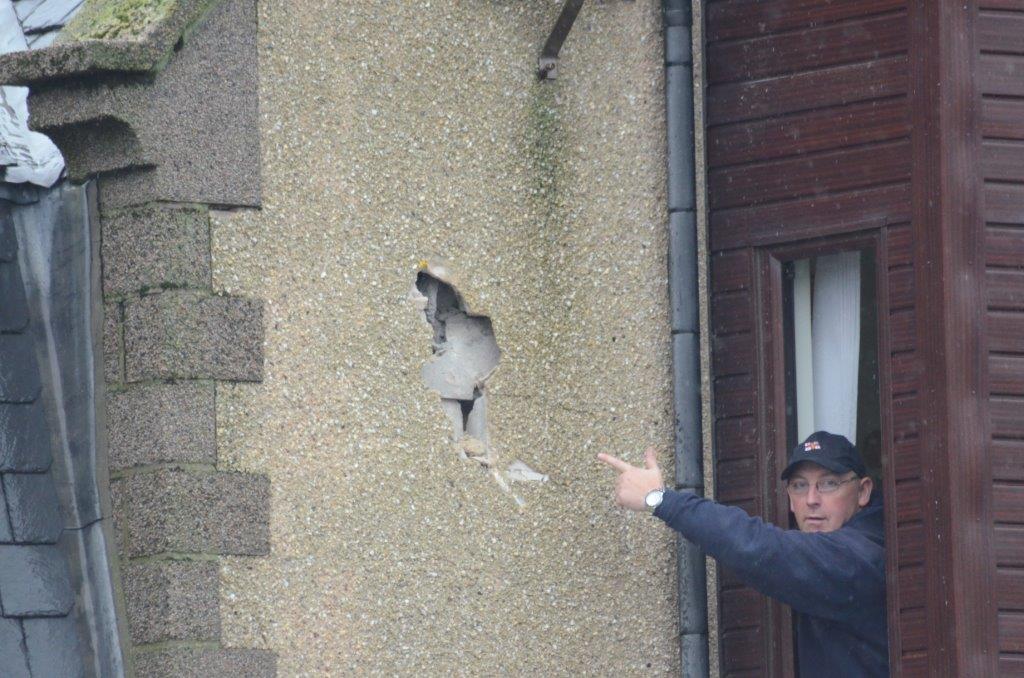 Stormy weather ripped a steel bollard from the ground and battered a north-east lifeboat station yesterday.
The mooring bollard was ripped from Fraserburgh's harbour as a docked boat was battered by the wind and rain.
It collided with the front of the local RNLI station, narrowly missing a window overlooking the quay.
But although nobody was hurt in the incident, which happened at about 10.30am, the station was damaged and the charity is now counting the cost.
Lifeboat coxswain Victor Sutherland, who was in the station at the time, said it was lucky nobody had been injured.
Mr Sutherland, who on Sunday led a rescue crew into the North Sea to come to the aid of a burning boat, said the force of the impact against the station's wall knocked lighting fixtures from the roof.
"I was sitting in the office at the station computer when there was a loud bang," he said.
"I immediately thought a vehicle had struck the building and, on leaving the office to go outside, I saw that all the light covers in the crew room had fallen down."
Last night, the RNLI was probing the extent of the damage.
It could not put a value on the repair work required.
A spokesman for the charity said that the incident took place at about 10.30am.
"A ship was berthed in Fraserburgh Harbour and was tied to the bollards," he said.
"One of them snapped and flew across the harbour and hit the lifeboat station. The RNLI is investigating the extent of the damage.
"We did have one person inside the building at the time who was understandably shocked when he heard the sound of the bollard hitting the building.
"However, thankfully no one was injured in the accident."
The ship is understood to have been unaffected by the bollard's failure.
Mr Sutherland stressed the damage would not affect the lifeboat's ability to launch or the crew's operations within the station.