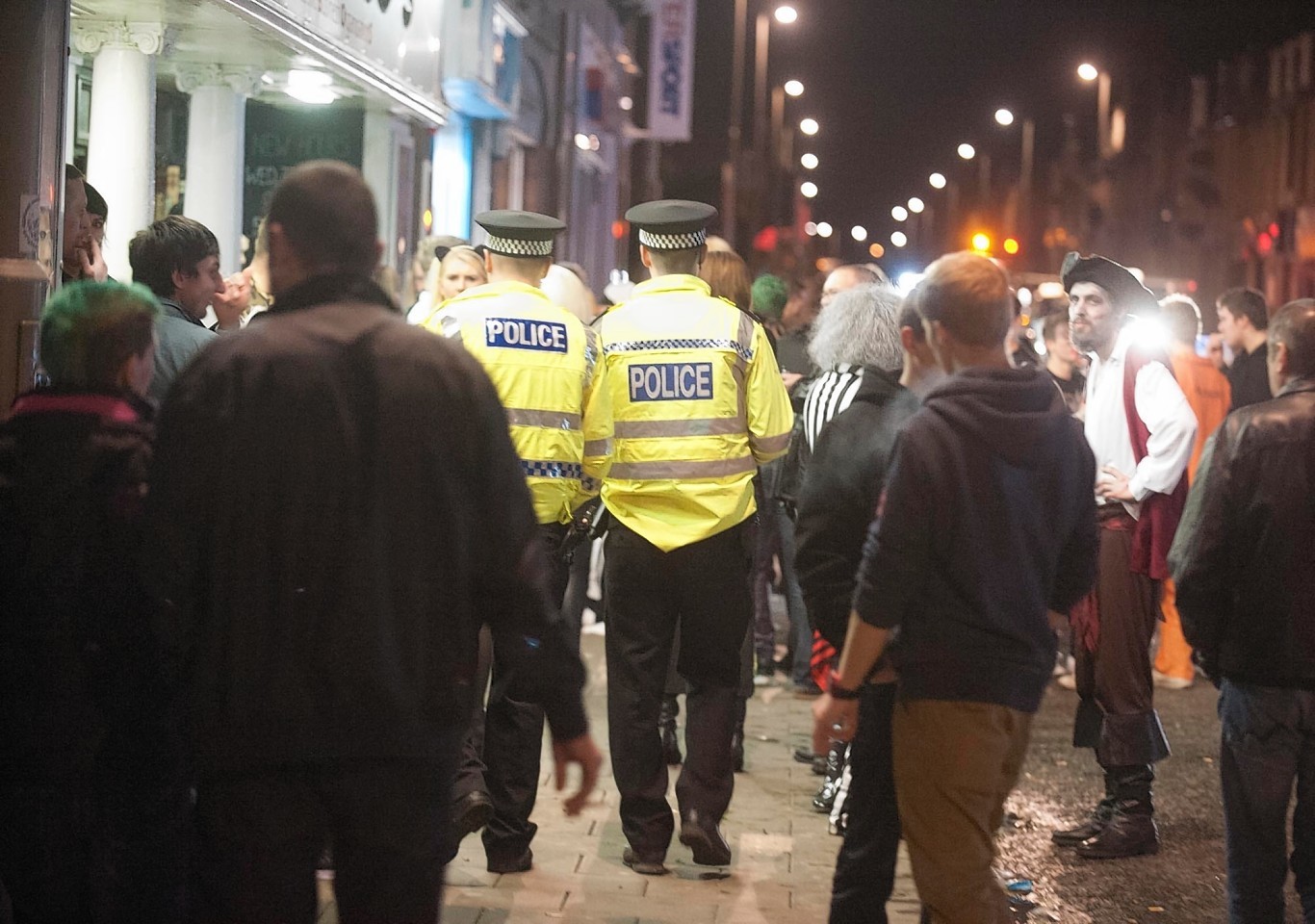 New figures have shown antisocial behaviour in Banff and Buchan has plummeted in the last three years.
Vandalism, disturbances and street drinking in the area have fallen by nearly a third since 2012.
Now community leaders have called on local residents to continue their work as "good citizens" to make their area one of the safest in Scotland.
The figures will be presented to councillors at today's Banff and Buchan area meeting by the Aberdeenshire Community Safety Partnership.
They reveals the number of recorded incidents of antisocial behaviour in the Banff and Buchan council area – which stretches from Fraserburgh to Portsoy – fell by 32%, from 1,882 in 2012/13 to 1,288 in 2014/15.
It follows a three-year period when recorded instances did not fall at all.
Figures for the whole of Aberdeenshire show a 23% drop in misbehaviour between 2012-15.
Police chiefs have heralded the report, and said they showed their proactive campaign to stop young people being drawn into crime and antisocial behaviour, as well as visible police patrols, had "not been in vain".
Chief Inspector Elaine Logue said: "Tackling such behaviour is a priority for Police Scotland in Aberdeenshire and our officers have been working hard alongside our partners to make a positive impact across all our communities.
"In recent months, we have teamed up with Aberdeenshire Council and local organisations such as Theatre Modo to create worthwhile activities for young people to engage with, rather than allowing them to be drawn into crime and antisocial behaviour."
Macduff councillor Mark Findlater, chairman of the Banff and District community safety group, said he was pleased to see the fall and urged anyone who had any issues to contact the police.
He also appealed for more volunteers to join the district safety groups and help the police in their work.
Fraserburgh councillor Brian Topping, who is the chairman of the Fraserburgh and District community safety group, said highlighted the town's "first-class" sports centre and pool as a factor in the fall and said it had taken a "lot of folk off the street".
He added: "Everyone has their part to play and many are playing their part as good citizens without knowing it just by reporting anti-social behaviour.
"We can make Banff and Buchan one of Scotland's safest places."