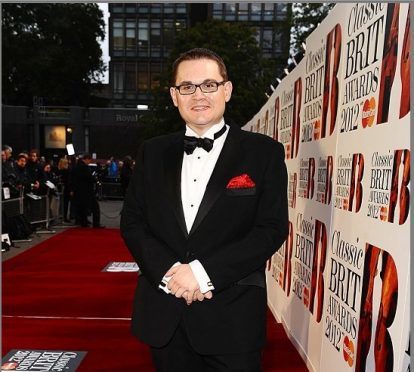 An Aberdeen university music professor voted Britain's "favourite living composer" will mark the culmination of 25 years worth of work with a world premier in the Granite City.
Paul Mealor has spent the last quarter of a century planning his new symphony – the longest piece he has ever undertaken.
Lasting 70 minutes, 'Symphony Number 1: Passiontide' will now premiere at St Machar Cathedral next week, performed by singers and musicians from the Orchestra of Scottish Opera and the University's Chamber Choir and Marischal Chamber Orchestra.
Professor Mealor, who has enjoyed world-wide success with his compositions performed at the Royal Wedding, BBC Proms and the Military Wives Choir, said it was an honour for the first performance of his symphony to be held in Aberdeen.
He said: "This is a piece I've wanted to write all my life. I first had the idea for it 25 years ago, but it has taken until now – a week before my 40th birthday – to bring it to fruition.
"The work has a strong religious influence, tracing the journey from the crucifixion of Christ through to his resurrection, so it is fitting that the premiere should be held in the magnificent surroundings of Aberdeen's St Machar Cathedral.
"It is a very warm piece and I hope it will appeal to anyone with an interest in the beauty of music."
The concert will take place on Thursday under the baton of the world-renowned conductor James Jordan.
Tickets are £10 and £5 for concessions.
Places should be reserved online at the Aberdeen University website, with payment taken on the door.