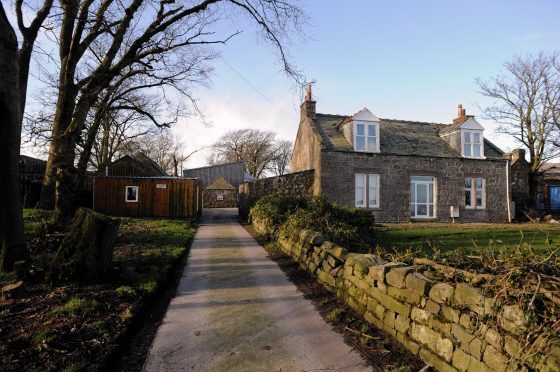 Planners have shot down a bid to extend a beloved north-east dairy business.
The team at Devenick Dairy, in Bishopton, near Portlethen, want to convert an old building on their farm and turn it into a coffee shop and play area.
Under the plans, the business – which produces its own meat, milk, cheese and eggs – would also create a new space for their farm shop, as well as a new agricultural store.
The proposals also include relocating the farm's butchery into the new building.
Visitors to the cafe would also be given a glimpse into how milk is processed on the farm through a glazed screen.
But on Tuesday, members of the Kincardine and Mearns area committee will be urged to reject the development due to its location on greenbelt land.
Planners have said the development should not go ahead as it is proposing a "new business" in greenbelt land – which is contrary to the 2012 local development plan (LDP).
In a report, council planning officer Aude Chaiban states: "Although the proposed relocation and expansion of the farm shop within the agricultural unit is supported by planning policy, the proposed cafe and play areas and associated facilities would change the nature of the business to an extent that it would not be considered ancillary to the farm or could be considered as a recreational use compatible with its agricultural or natural setting."
Owner Richard Groat – whose family has farmed Bishopton for decades – lodged the plans and said last night the expansion was needed due to the growth of the business.
He said: "We just have to accept it and move on. The place we are in just now, we have to stand shoulder to shoulder. We need a bit of room to grow.
"I'd like to probably employ another 10 people. I want to grow the business."