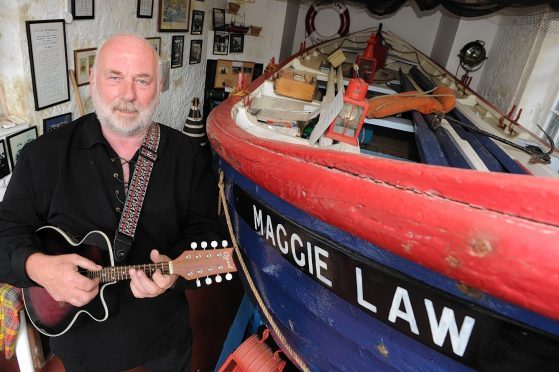 A much-loved coastal museum has become the second four-star visitor attraction in the Mearns.
The hard work of volunteers at the Maggie Law Maritime Museum in Gourdon ha been recognised by VisitScotland, which awarded the sought after rating.
The honour was announced as the centre underwent a hugely popular celebration of Hercules Linton, who designed the Cutty Sark, and shipbuilder James Mowatt, who constructed the Maggie Law.
The museum has welcomed more than 1,000 visitors this year from both the local area and abroad, generating donations of more than £5,000.
Project director at the Maggie Law Maritime Museum, Dave Ramsay, said: "This is a tremendous achievement by the museum volunteers, and this acknowledgement by VisitScotland is a real stamp of approval for the way the museum and visitor services have developed over the three years since it reopened.
"The present success of the museum is due in part to Willie Munro and his Kincardine and Mearns area team of Aberdeenshire Council, for their financial support and advice in bringing the building back to life.
"Three years ago the museum was shut down, run down and losing money, and has been dramatically turned around in a short period of time."
Vice-president of the museum, Jacky Niven, said: "We are thrilled to have achieved this award. It is indeed a testament to dedication, to vision and in the realisation that our community asset is much more than a building."
The only other four-star attraction in the local area is Stonehaven Outdoor Pool.