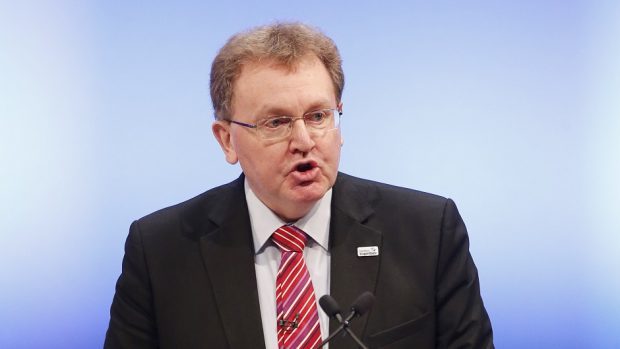 Scottish Secretary David Mundell has said proposed City Deals for Aberdeen and Inverness will be "just a first step" on the road to boosting the regions' economy.
In a speech in Glasgow, the cabinet minister said he was "confident" the investment would do "great things" for the Highland capital and the Granite City.
But he warned "bigger and bolder" devolution of powers to local authorities would be necessary if the two councils are to be able to fully take advantage of the deals.
Both Aberdeen and Inverness are at the forefront of negotiations for City Deals, which could provide much-needed additional economic levers for both cities.
Mr Mundell's speech came amid swingeing budget cuts to local authorities, who stand to lose hundreds of millions of pounds in the Scottish Government's budget, which was announced last week.
The Dumfriesshire, Clydesdale and Tweeddale MP said: "Aberdeen City and Aberdeenshire as well as Highland Council have already submitted their plans and I wish both applications well.
"I am confident that if they are judged to be viable options, they will do great things for their local areas.
"City Deals are a huge step in the right direction, and they show the potential which exists. But they are just a first step.
"Our ambitions for devolution within Scotland should be even bigger and even bolder."
Mr Mundell highlighted the Glasgow and Clyde Valley City Deal as an example of the economic benefits that can come from the project.
He said: "When the deal was originally announced the prime minister said he wanted 'Glasgow to have the freedom, power and tools to innovate and succeed for a brighter, more prosperous future'.
"That is exactly what the deal will help to achieve.
"It will support an overall increase in the economy of around 29,000 jobs in the city region. 19,000 unemployed residents will be engaged and over 5,500 supported back into sustained employment.
"£1billion of UK and Scottish Government capital funding will be invested into infrastructure in the area, leveraging in an estimated £3.3billion of private sector investment.
"This is the direction we should be going in and other cities and regions across Scotland are rightly making their own cases for City Deals."
Finance Secretary John Swinney has insisted the Scottish Government is doing everything it can to help local government, including devolving additional powers to councils.
He said: "Just in the last few weeks I took a decision to enable local authorities improve their business rates performance by reducing business rates, making their areas more competitive and attracting more business into their locality.
"I took that decision and implemented it in October. That decision will not be implemented in the rest of the United Kingdom until 2020.
"So I think before Mr Mundell starts giving us a lecture in Scotland about how we are exercising these responsibilities, perhaps his own government should get its own house in order."